Gender
Price
Locality

More Filters
Your second home in Kengeri
Moving to Kengeri? That's super cool. But to book a room in a boring old PG in Kengeri will be the wrong start to your time spent here. A PG in Kengeri is worthy of you only if it is as exciting and memorable as this part of your life is going to be. And we're here to provide you with that place - Stanza Living, your second home.
Things to Remember while Renting a PG in Kengeri
If it's a PG in Kengeri you're looking to rent, remember to rethink what a PG can be. Truth is, there's very little about the life in the average paying guest accommodation that you'll cherish for a lifetime. You deserve to live in a place that does justice to this exciting phase of your life, even if it's just a PG in Bangalore. And that what Stanza Living is. Not just a PG, but your second home.
Flat vs Renting a PG in Kengeri
Getting the freedom to live by your own rules in a flat, only for a few thousand in rent every month. That's the dream, isn't it? But when you take into account expenses like the help's salary, electricity and maintenance charges, wifi, groceries, etcetera, etcetera... you realize that freedom comes at a price. With this realization, it's natural for you to consider moving into a PG accommodation, with its low rent and included amenities. But it's very possible that you'll have to deal with the mismanagement and the boring life is most local PG in Kengeri. It's not an expense, but it will cost you your peace of mind. Fortunately, you are always welcome to your second home - Stanza Living. Where you can chill in the fully-furnished rooms and common areas with your Stanza Living family, while all your daily essentials are taken care of. And you can have it all at very affordable occupancy rates. Which, when you experience it, will feel like a bargain.
Want to think beyond Kengeri? No worries, we have residences in other parts of Bangalore as well.
*Denotes starting price. Prices may vary with room occupancy and attributes.
FAQs on PG in Kengeri
What Should I Check While Booking a PG in Kengeri?
Check for a PG in Kengeri that is a step above every other PG. In other words, you have to see if the PG is a home away from home. Like Stanza Living.
How Much Will a Single Room PG in Kengeri Cost?
Usually, a single room PG in Kengeri will cost you a few thousand rupees in rent. But for that much, Stanza Living also provides you a feeling of belonging. And missing out on that will cost you a lot.
How Safe are PG in Kengeri, Bangalore for Working Professionals?
We're no experts on the security provided by the local PG in Kengeri. All we can do is list the many components of our multi-tier, tech-enabled security system. Like the biometric entry and the CCTV surveillance of all important areas of a residence. Because our residences can be your second home, only if you feel absolutely safe inside them.
Which is the Best Ladies PG in Kengeri?
There are PGs in Kengeri for ladies around every corner, some better than the others. But there's only one option which can be considered the best for you. And that, of course, is Stanza Living.
Why is Stanza Living an Ideal Choice when Looking for the Best PG in Kengeri?
The reason behind it is that a Stanza Living residence is so much more than just a PG. You could say it's not like any form of accommodation. Because what it is, is your second home.
Looking for flats & apartments?
You can book a full apartment now and find flatmates on your own. You can add them as flatmates in the agreement before moving in!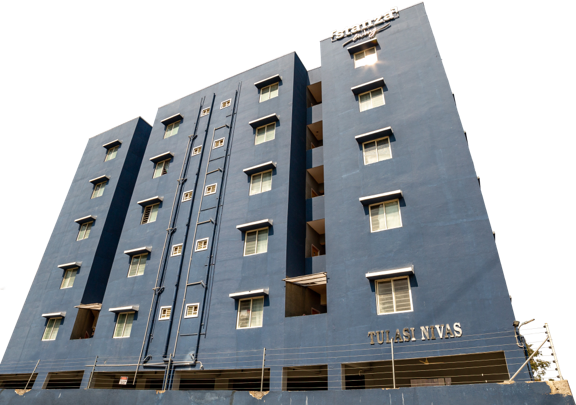 0