Gender
Price
Locality

More Filters
Your second home in Hinjawadi
Here to find a flat for rent in Hinjewadi, Pune? We hope you brought your running shoes with you. Because you don't just look for Flats in Hinjewadi. You run around for it. And once you've found an apartment, you'll also go here and there for furniture and appliances, and wifi, and so much more. Guess all this talk of running around is making you tired? Well, you're allowed a sigh of relief. Just pick up your bags and move into a fully-furnished Studio 21 apartment. You'll find everything you need, already in place.
Have furnished apartments available for rent in Hinjawadi
Yup, there's no shortage of furnished apartments for rent in Hinjewadi. Even 3BHKs or more. But before you get excited, remember that a furnished apartment is not a fully furnished apartment. That's the kind of place that satisfies all your furnishing needs. Even a shelf to keep framed photos of the family back home. Pretty much the kind of fully-furnished serviced apartments we offer here at Studio 21. Over here, unlike those other furnished apartments, we take care of all your furniture-related needs. And unrelated ones as well.
Best Apartments for rent in Hinjawadi
If an apartment in Hinjewadi is what you need, then take your pick from any Flat apartment in Hinjawadi. But the best apartment is one that doesn't let you deal with the headaches of living in an apartment. Like finding furniture, paying bills, buying groceries, finding help to turn those groceries into food. And no, this ideal apartment, where all these adulting hassles are pretty much non-existent, is not the stuff of dreams. It's a serviced, fully-furnished Studio 21 apartment by Stanza Living.
*Denotes starting price. Prices may vary with room occupancy and attributes.
FAQs On Flats For Rents In Hinjawadi
Are Furnished Rental Flats Available in Hinjawadi?
If just a bed, table, and chair are enough, then there are many "furnished" rental flats available in Hinjawadi. Not as easy to find, though, is a place like Studio 21, where all your furniture needs are met. So that your books and shoes don't compete for the same rack.
Does Stanza Living Provide Food & Laundry Services in Their Rental Flats in Hinjawadi?
So if a bed, table, and chair are enough for a rental flat to be considered a furnished rental flat, then, of course, they are available. Not as easily available is a place that covers all the furniture boxes. Even a comfy sofa to watch late-night football matches on. That place is Studio 21.
Are There Affordable Apartments for Rent Available in Hinjawadi?
There are apartments for rent in Hinjawadi that fit every budget. But for the same rent, Studio 21 also provides furniture, housekeeping, and other essential amenities. We'd say that changes what "affordable" means.
Why is Stanza Living an Ideal Choice when Looking to Rent the Best Flats in Hinjawadi?
Know what? Stanza Living is the ideal choice when you want more than just a Flat in Hinjawadi. That's 'coz a Studio 21 apartment by Stanza Living offers day-to-day amenities as well. And that makes it not just an accommodation, but a truly hassle-free living experience.
What is the Best Way to Search for Affordable Furnished Rental Flats in Hinjawadi?
Simple. Just go through the many Flats offered by Studio 21 and you'll find one you like. The affordable rents will get you interested. And the ease-of-living you get for it will seal the deal.
How is Stanza Living Combating Covid 19 to Keep Apartments/House Safe?
Now, we always have our doors open for you. But for COVID-19, there slammed shut. And to back up our claims, we've put in place our COVID-19 Combat-Ready Framework to keep you protected.
No Brokerage.
No Hidden Charges.
Make a fully refundable booking on the room of your choice.


Looking for PGs & Hostels?
Choose safety with homelike comfort of a Stanza Living residence, with ready-to-move-in sanitised rooms, extensive amenities and a sense of belonging.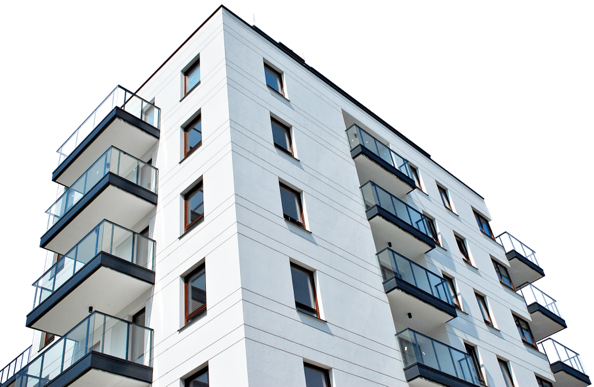 0