Gender
Price
Locality

More Filters
Your second home in Marathahalli
A flat for Rent in Marathahalli, Bangalore on your radar? Then start warming up and stretching those legs. That's because, before you find your ideal apartment in Marathahalli, there'll be a lot of running around to do. And once you've found an apartment, you'll also go here and there for furniture and appliances, and wifi, and so much more. But if even the idea of all this running around is making you sweat, then we have a reason for you to chill. You can pick up your things and move into a fully furnished flat in Marathahalli with Studio 21 apartment offered by Stanza Living. Over here, you'll find everything you need.
Are There any Furnished Flats for Rent in Marathahalli?
Sure, there are furnished flats for rent in Marathahalli, Bangalore here and there. But there's a catch. A furnished apartment is not always a fully furnished apartment. That's the kind of place that satisfies all your furnishing needs. Even a shelf to keep framed photos of the family back home. A lot like the fully-furnished serviced apartments of Studio 21. Where, unlike the many basic furnished apartments in Marathahalli, we meet all your needs, not just furniture-related.
Points to Consider While Renting a Flat in Marathahalli
Lots. There are lots of things to consider when choosing a flat for rent in Marathahalli. Things like the rent. The furniture. The air conditioning. Will you have to change 3 buses to get to work?! Yeah, lots of adulting, basically. Especially for someone who's only stepped into adulthood like you. So wouldn't you prefer a flat in Bangalore where you know someone else is taking care of all this grown-up stuff? A place that fits your budget and doesn't stretch you with a long to-do list. A place a lot like a fully-furnished serviced Studio 21 apartment.
Best Flat for rent in Marathahalli
If your radar's trying to spot a good flat in Marathahalli, any apartment for rent in Marathahalli would do. But the best apartment is one that doesn't let you deal with the headaches of living in an apartment. Like keeping the flat clean, or getting groceries, or calling up the internet guys whenever the streaming starts buffering during your favourite movie. And yes, that ideal flat, which takes care of all these day-to-day chores, is real and can be yours. It's of course a serviced, fully-furnished Studio 21 apartment by Stanza Living.
*Denotes starting price. Prices may vary with room occupancy and attributes.
FAQs on Flats for Rent in Marathahalli
Are there any Furnished Rental Flats Available in Marathahalli?
So if a bed, table, and chair are enough for a flat in Marathahalli to be considered a furnished rental flat, then, of course, they are available. What's rare is a place with all the furniture you need, maybe even a bean bag for those long binge-watching nights. A place like Studio 21.
Are There Affordable Apartments for Rent Available in Marathahalli?
So there are some apartments in Marathahalli that come for affordable rent. But at Studio 21, you'll get the apartment, plus furniture, plus services, for the same amount.
What Amenities Does a Fully Furnished Flat for Rent in Marathahalli Offer?
Bad news: a typical fully-furnished flat for rent in Marathahalli won't offer many amenities. But that's okay. Because Studio 21's serviced apartments, flat or more, come with all essential amenities. That's an offer you can't refuse.
How Safe are Rental Flats in Marathahalli for Students and Working Professionals?
Some flats in Marathahalli will come with a CCTV camera. But most will just have a guard outside the gate and a lock on your door. But with Studio 21, you'll be protected by our standard tech-enabled security system. When it comes to safety, we have no compromises.
How Much Will a Fully-Furnished Apartment in Marathahalli Cost?
To get a fully-furnished apartment in Marathahalli, you'll need to part with 15-20K every month. But it'll cost you the chance to live in a fully-furnished serviced Studio 21 apartment.
How is Stanza Living Combating Covid 19 to Keep Apartments in Marathahalli Safe?
Our doors are always open for you. But never for COVID-19. And to back up our claims, we've put in place our COVID-19 Combat-Ready Framework to keep you protected.
1BHK in Venkatadri Apartment


UNISEX

Entire Flat

High-Speed WIFI, Professional Housekeeping
Single room starts from
₹17,099/mo*

22 similar apartments
No Brokerage.
No Hidden Charges.
Make a fully refundable booking on the room of your choice.


Looking for PGs & Hostels?
Choose safety with homelike comfort of a Stanza Living residence, with ready-to-move-in sanitised rooms, extensive amenities and a sense of belonging.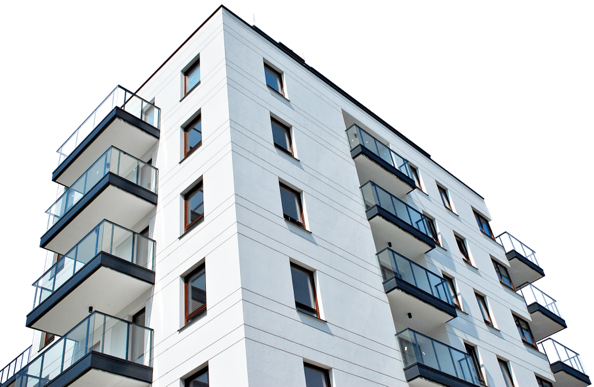 0