Gender
Price
Locality

More Filters
Your second home in Bengaluru
We found it! The perfect PG in SG Palya for you. So different that nothing else is comparable. In fact, calling it a PG sounds unfair. And you won't be a simple paying guest over here either. You'll be one of many like-minded youngsters who will be part of one big, happy family. Now, how else would you describe a place where you get the family feeling?. You'd call it a place like home. And that's what this 'hostel in SG Palya' is. It's Stanza Living, a second home to many youngsters like yourself. And it can be yours as well.
Checklist to be Made while Renting a PG in SG Palya
Looking for that missing sock is easier than looking for the things a PG in SG Palya must have. It's not limited to just the kind of rooms and furniture, the types of amenities, and if they include wifi, power backup, AC, food, and more. It's not endless, but the list doesn't end soon. Now imagine doing this review in every single hostel in SG Palya on your radar. Not a cakewalk, is it? But you can leave all that hassle behind when you come to Stanza Living. Over here, we know everything that you need for a memorable stay. Even before you do. There's only one word that justifies this feeling - home. No wonder Stanza Living is your second one.
Best Boys and Girls PG in SG Palya, Bangalore
Stanza Living wins over any PG in SG Palya. And here's why it will win you over as well. We could start with our rooms. Which are more than just rooms. They are your personal space, designed to reflect your personality and lift your spirits. We can talk about the essential amenities. In our case, they include those amenities which other PGs in Bangalore don't consider essential enough. No need of yours is unimportant for us, strictly speaking. Next on the list is life at Stanza living. Thanks to our one-of-a-kind community program that includes movie screenings, game nights, and more (all conducted within social distancing norms), your life over here won't be limited to those rooms we talked about earlier. Now, we could go on and on. There are many more reasons to choose Stanza Living over a typical PG in SG Palya. But we'll just leave it at this - choose Stanza Living if, instead of a paying guest, you want to live in a home. Or, as we call it, your second home.
Want to check other localities? Here is the list of our residences in Bangalore:
Places in and around SG Palya: Venkateshwara Layout, Chikku Lakshmaiah Layout, Bhavani Nagar, Kaveri Layout, Krishna Murthi Layout.
If you are moving to Bangalore for the first time. Check out the street foods in Bangalore.
*Denotes starting price. Prices may vary with room occupancy and attributes.
FAQs on PG in SG Palya
How Safe is Renting a PG in SG Palya for Students/Working Professionals?
Well, at Stanza Living, we insist on having our multi-tier tech-enabled security system at every one of our residences. As far as we know, most hostels in SG Palya don't have a security system to match ours. And in our opinion that is just not safe enough.
Here we have listed some of the best PG in SG Palya ideal for students and working professionals:
Why is Living in a PG in SG Palya Cost-Effective?
Generally, PGs in SG Palya is not very expensive. Their monthly rent is usually a few thousand rupees. In that much, you get to live in a basic room and enjoy some basic amenities. That's textbook cost-effectiveness. But you will miss certain things there. Most importantly, the feeling of home. It's something only found in a Stanza Living residence. And on top of that, it's available for very affordable rents. Now that's something you can't afford to miss out on.
What is the Best Way to Search for an Affordable Furnished PG in SG Palya?
You can scroll through the internet looking at the many hostels in SG Palya, comparing their many pros and cons. But instead of going through that trouble, take the simpler and smarter route. Pick one from the Stanza Living residences in the area and make it your second home. You know that's what is best for you.
Which is the Best PG in SG Palya for Ladies?
There is
PG in SG Palya for ladies
around every corner, some better than the others. But there's only one option which can be considered the best for you. And that is none other than Stanza Living.
Given below is the list of PGs for ladies and gents, that top even the best PGs in SG Palya:
Which are the Best PGs in SG Palya for Gents?
There are plenty of
good PGs in SG Palya for gents
. But what sets the best ones apart, is that they are more than just hostel accommodation. And what better example than Stanza Living. Not just a PG, not just a place to stay, it's your second home.
How Good is the Food Services of PGs in SG Palya?
Nothing less than delicious, nutritious food is served at Stanza Living and nothing less than professional teams take care of your room cleaning and laundry. You can try finding a local PG in SG Palya that provides such quality. But we must warn you - it's going to be tough.
How PGs in SG Palya Protecting their Residents Against COVID 19 Outbreak?
How else do we put it, Let's talk facts? Small-scale PGs in SG Palya are small-scale for a reason. They don't have the resources to provide adequate COVID-19 protection, they are not equipped to handle the COVID-19 crisis? But if you're a Stanzen, you'll have our COVID-19 Combat-Ready Framework protecting you and providing you with a safe and hygienic environment.

Video

3D Tour
Salzburg House

MALE

Single, Double, Triple

High-Speed WIFI, Professional Housekeeping and +7 more
Vaduz House

FEMALE

Single, Double

High-Speed WIFI, Professional Housekeeping and +1 more
Looking for flats & apartments?
You can book a full apartment now and find flatmates on your own. You can add them as flatmates in the agreement before moving in!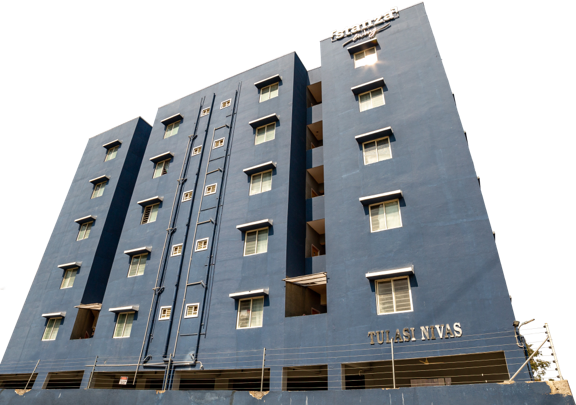 Best-in-class Safety and Hygiene Certified by Equinox Labs
First and foremost, we've adopted thorough hygiene processes over and above our usual protocol.

Residences
Sanitisation

Thermal
Monitoring

Medical & Travel
History
24x7 Quick
Response Teams

Training As per
WHO norms

No-Touch
Dining Facility
Mandatory PPE
for Staff

Sanitisers Placed
at Multiple Areas

Daily Disinfecting
High Touch Areas
0