Gender
Price
Locality

More Filters
Your second home in Madhapur
Looking for an apartment for rent in Madhapur, Then start warming up and stretching those legs. Why? Well, because to find a flat for rent in Madhapur means doing a lot of running around. Because It's not just for the flat, but also for the furniture and appliances inside it. As well as the wifi, food, and more. If all this talk of running around is making you sweat, then relax. We have a solution. Pick up those bags of yours and move into a fully-furnished Studio 21 serviced apartment. The level of preparedness we have might leave you breathless.
Furnished Apartments for Rent in Madhapur, Hyderabad
Yes, there are a few furnished apartments available for rent in Madhapur. But hold on. A furnished apartment is good, but it's no fully furnished apartment. For an apartment to be fully furnished, it has to have all the essential furniture. Even if it's a place for your action figures (no, you're never too old for action figures) A perfect example of that is a furnished apartment in Hyderabad by Studio 21. Where, unlike the many basic furnished flats, we meet all your needs, not just furniture-related.
Best Flats for Rent in Madhapur - Stanza Living
An apartment in Madhapur is good if you just want Flats in Madhapur. But, tbh, the best apartment would be one where you don't have to deal with #apartmentlife problems. You know, like keeping it clean. Or getting all groceries and preparing your meals. Or losing one of your socks while doing the laundry? And yes, bro. This ideal apartment, where you're not burdened by these daily chores, does exist. It's a place called Studio 21 by Stanza Living.
Looking for Pgs, check out the best PGs for rent in Hyderabad.
*Denotes starting price. Prices may vary with room occupancy and attributes.
FAQs On Flats For Rent in Madhapur
Does Stanza Living Provide Food & Laundry Services in Their Rental Flats in Madhapur?
If food is like oxygen - you just need it to survive - then you'll find plenty of rental flats in Madhapur with food facilities. But if you believe a meal should be delicious and remind you of home, then Stanza Living is the place you need. Believe us.
Looking for something to eat with your flatmate, Check out Iconic food in Hyderabad to try.
Are There Furnished Apartments for Rent in Madhapur Available?
So if you have a few thousand bucks, you can stay in flats for rent in Madhapur. Now Studio 21, for the same amount, will also provide furniture, essential amenities, and even some not-so-essentials ones. If that's not affordable, we don't know what is.
Best Furnished Apartments for Rent in Madhapur are:
What Amenities do Flat for Rent in Near Madhapur Offer?
It's well-known that a typical fully-furnished Flat for rent in Madhapur won't offer many amenities. But fortunately, there is a place with all the amenities you can think of - housekeeping, laundry, and more. And that's Studio 21.
How Safe are Rental Flats in Madhapur for Students?
At best, the rental flat will have a CCTV camera outside it. At worst, a simple lock on the door. At Studio 21, however, we have our tech-enabled security system in place. Anything less is not safe enough.
Check out other locality in Hyderabad to move in
Why is Studio 21 Better than Local Flats in Madhapur?
Honestly speaking, Stanza Living should be your go-to option when looking for more than just a Flats in Madhapur. We say that because Studio 21 by Stanza Living, with exhaustive amenities, provides not just a place to stay, but a truly hassle-free living experience.
How do I find Affordable Flats for Rent in Madhapur?
Guess what? You're pretty close already. Just go through our serviced Studio 21 apartments. The rents are more than affordable. And the hassle-free living experience? That's priceless.
Check out the best rental flats in Hyderabad
How is Stanza Living Combating Covid 19 to Keep Apartments Safe?
Now, we always have our doors open for you. But for COVID-19, there slammed shut. To prove that, we've put in place our COVID-19 Combat-Ready Framework for your protection.
No Brokerage.
No Hidden Charges.
Make a fully refundable booking on the room of your choice.


3BHK in Prashanthi Hills


UNISEX

Single Room, Entire Flat

High-Speed WIFI, Professional Housekeeping
Single room starts from
₹14,099/mo*
3BHK in Sree Nilayam


UNISEX

Single Room, Entire Flat

High-Speed WIFI
Single room starts from
₹19,899/mo*

1 similar apartment
Looking for PGs & Hostels?
Choose safety with homelike comfort of a Stanza Living residence, with ready-to-move-in sanitised rooms, extensive amenities and a sense of belonging.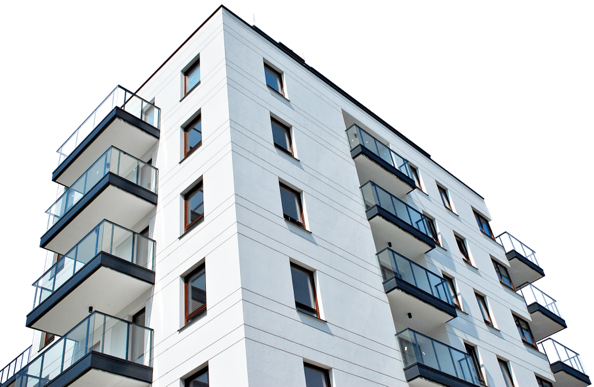 0