Gender
Price
Locality

More Filters
Your second home in North Campus
A hassle-free home-like stay with Stanza Living will be perfect for the best years of your life in the North Campus. Definitely not a stay in an old-school PG in North Campus. That won't do justice to your time here. You should pick a place so memorable that you'll always associate it with this part of your life. And we're here to tell you why that place is none other than Stanza Living, your second home, not just any PG in North Campus.
Flat vs PG in North Campus
Living in a flat might seem a very attractive offer for you, thanks to its affordable rents and, more importantly, its so-called 'freedom'. But then comes the domestic help's salary, the maintenance and electricity charges, the wifi bill and more monthly charges. Soon that flat with its freedom seems like a cage you're stuck in. Now you might think that a PG in North Campus, with its low rent and included amenities, is an option worth your money. But you get a rude shock when you have to do the running around for the essentials that a PG in North Campus doesn't provide. It'll feel like the PG should pay you for staying in it.
So both flats and PGs in North Campus have turned out to be major #FAILS. But there is a place that is absolutely Grade A. When you opt for a Stanza Living residence, you not only get a fully-furnished residence and the luxury of chilling while all your daily essentials are taken care of. You also get to be part of the Stanza Living family. And all of it can be yours for very affordable occupancy rates. Though, truth be told, the experience is truly priceless.
What to Look for in a PG in North Campus?
You could make a checklist while looking at a PG in North Campus, but most of it will go un-ticked. You expect your bedroom to be a cozy, personal space, but it's just four walls with a bed, table, and chair. You expect your daily essentials to be taken care of, but they expect you to take care of them yourself. You expect a warm, welcoming environment, but you get a dull, boring life in return. The good news is that your options are not limited to these old-school PGs in North Campus. There is a place where you will find everything you look for, and more. A place that's not just a residence but a second home - Stanza Living. So, since you are moving to Delhi then checkout the best street food in Delhi.
Want to check out other localities in Delhi? Well, we have residences there too. Here is the list.
Measures taken by Stanza Living Against Covid-19?
While you are always welcome to our residences, COVID-19 is undoubtedly not. In such circumstances, no measure is unimportant. Be it regular residence sanitization, thermal monitoring, social distancing in all common areas, having a quick response team on standby, contact-free distribution of meals, or anything else. While their scale limits many PGs in North Campus, we have the resources and the network to make sure you stay protected from the coronavirus in our residences. But truth be told, more than resources, it's our commitment to you that makes all the difference.
*Denotes starting price. Prices may vary with room occupancy and attributes.
FAQs on PG in North Campus
What is the Best Way to Search for Affordable Furnished PG in North Campus?
The best way to search for a PG in North Campus is to not search for a PG. No, we're not joking. Because why waste your time in doing that, when you can visit the fully-furnished Stanza Living residences and pick the one that suits your budget to be your second home.
Which are the Best PGs for Ladies/Girls in North Campus?
No PG for ladies in North Campus is the best one when a PG itself is not the best option for you. The only place worthy of you is a place that can be your second home. A place like a Stanza Living residence.
Is there Any Good PG in North Campus with Single Occupancy?
There are many PGs in North Campus with single occupancy. But are they good enough for you? Not a chance. You deserve nothing less than a second home - Stanza Living.
How Much will a Fully Furnished PG in North Campus Cost?
A fully-furnished PG in North Campus will come with an affordable rent. But it will also cost you the opportunity of spending the best years of your life in your second home. And that's a very heavy price to pay, isn't it?
Even the best PG in Delhi, ultimately, is just a PG. But every Stanza Living residence is a second home. So ditch the PG in North Campus and find your second home in one of the Stanza Living residences in the North Campus.
How Good are the Food, Laundry, and Room Cleaning Services of PGs in North Campus?
Do some PGs have these offerings? Yes, they do. However, at Stanza Living, anything less than expertly curated meals, and a professional laundry and housekeeping staff is not acceptable. Compared to that, a PG is definitely not 'good'.

Video

3D Tour
Montreal House

FEMALE

Double

High-Speed WIFI, Laundry Service and +7 more

Video

3D Tour
Polaris House

FEMALE

Double, Triple

High-Speed WIFI, Laundry Service and +4 more
Looking for flats & apartments?
You can book a full apartment now and find flatmates on your own. You can add them as flatmates in the agreement before moving in!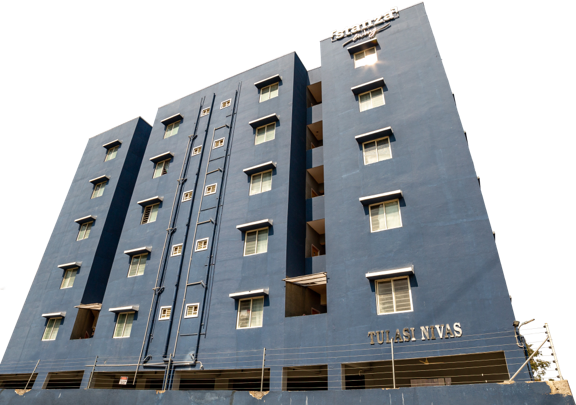 Best-in-class Safety and Hygiene Certified by Equinox Labs
First and foremost, we've adopted thorough hygiene processes over and above our usual protocol.

Residences
Sanitisation

Thermal
Monitoring

Medical & Travel
History
24x7 Quick
Response Teams

Training As per
WHO norms

No-Touch
Dining Facility
Mandatory PPE
for Staff

Sanitisers Placed
at Multiple Areas

Daily Disinfecting
High Touch Areas
0