Gender
Price
Locality

More Filters
Your second home in OMR
Looking for PG in Old Mahabalipuram Road! We got for you a hassle-free, home-like stay in a Stanza Living residence in OMR Road Chennai. Now that would be nice. But if you settle for a local PG in Old Mahabalipuram Road, you're wasting an opportunity. The only place you should settle for, PG. It is a place that you'll always remember as your second home. And trust us when we tell you this. That place is none other than Stanza Living, your second home.
Points to Remember While Renting a PG in Old Mahabalipuram Road(OMR)
It's very important to have a checklist ready before renting a PG near OMR Road. Just remember that a PG in Old Mahabalipuram Road can be much more than a PG near Old Mahabalipuram Road. Fact is, the old-school paying guest accommodation will just be four walls and a roof meant to just eat and sleep in. The PG in Chennai you stay in should not be a forgettable detail of your life. It should be at the heart of it. And you and we both know that such a place can be found not in an ordinary PG, but in Stanza Living.
Since you are looking for a job in Chennai, check out these top startups in Chennai.
Best PG in Old Mahabalipuram Road
Many youngsters have chosen Stanza Living over any local PG near OMR Road. And that is why we can talk about our rooms. Because we think of them as more than rooms. We design them to be a reflection of your vibe, and to be your much-cherished personal space. Next, we can compare the amenities. We believe no service is non-essential, unlike others. That's why we provide amenities to meet all your needs, even the tiniest ones. Next on the list is life at Stanza living. Thanks to our one-of-a-kind community program that includes movie screenings, game nights, and more (all conducted within social distancing norms), your life over here won't be limited to those rooms we talked about earlier. But, leave that aside. Leave all of it aside. We have taken all the important aspects to deliver you comfortable accommodation. The only reason you need to choose Stanza Living over any typical PG in Old Mahabalipuram Road is that it's not just a PG, but your second home.
*Denotes starting price. Prices may vary with room occupancy and attributes.
FAQs on PG in Old Mahabalipuram Road
Do I Have to Pay Any Brokerage While Booking a PG in Old Mahabalipuram Road?
It's good that you asked because in many cases you will have to pay brokerage. But when picking a Stanza Living residence, you get to deal directly with us. And with our fair and transparent rental policy, you know what you're paying for.
Which are the Best PG for Girls in Old Mahabalipuram Road?
A PG that just tries to be the best PG for girls, is not good enough. You deserve the best PG, girls or boys. Now, if you were to visit any Stanza Living residence, you'll find that ring true in everything we do. All our residences can be nothing but the best, be it for boys or girls.
What is the Starting Price of a PG in Old Mahabalipuram Road?
The starting price of a PG will be around a couple of thousand bucks. But where the price starts, the value ends. Why bother taking a chance? Come to Stanza Living, where you get a living experience worth every rupee.
How is Hostel Life in Old Mahabalipuram Road?
Old Mahabalipuram Road the city is full of energy. But for some reason, that energy doesn't make its way inside most of its hostels. Fortunately, you can always live at Stanza Living. Life over here is always happening.
What Precautions are Stanza Living Residences Taking Against COVID-19?
We like that you're taking the COVID-19 crisis seriously. Because so are we. In fact, we've decided to take all measures necessary to safeguard our residents. Thermal monitoring at the entrance, regular residence sanitization, and social distancing even during the distribution of meals, are a few of the measures we're taking. Unfortunately, many PGs in Old Mahabalipuram Road have asked their residents to vacate. But true to our resident-first motto, we feel it's our responsibility to keep you safe from the coronavirus. And keep you safe, we will.

3D Tour
Tyler House


UNISEX

Double, Triple, Quadruple

High-Speed WIFI, Laundry Service and +5 more
Getafe House


UNISEX

Single, Double, Triple, Quadruple

High-Speed WIFI, Laundry Service and +2 more
Looking for flats & apartments?
You can book a full apartment now and find flatmates on your own. You can add them as flatmates in the agreement before moving in!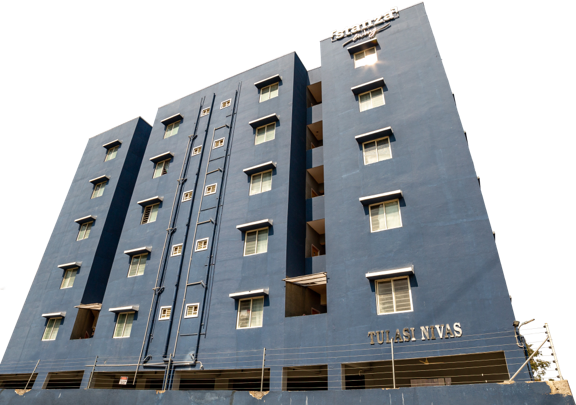 Best-in-class Safety and Hygiene Certified by Equinox Labs
First and foremost, we've adopted thorough hygiene processes over and above our usual protocol.

Residences
Sanitisation

Thermal
Monitoring

Medical & Travel
History
24x7 Quick
Response Teams

Training As per
WHO norms

No-Touch
Dining Facility
Mandatory PPE
for Staff

Sanitisers Placed
at Multiple Areas

Daily Disinfecting
High Touch Areas
0