Gender
Price
Locality

More Filters
Your second home in Mumbai
If you want a Flat for Rent in Mumbai, Then we hope you don't miss leg day at the gym. Because you don't just look for a Flat in Mumbai. You run around for it. And it doesn't end with just finding the flat. 'Coz you'll also have to find furniture, appliances, wifi, and more. We bet just the thought of this running around is making you sweat. But it's okay, you can chill. Pack those bags of yours and head over to a fully-furnished Studio 21 serviced apartment for rent in Mumbai. Everything you need is already in place. You just have to walk in and set your luggage in Studio 21 Apartments.
Things to Consider While Choosing a Flat for rent in Mumbai
Finding a House for rent in Mumbai is not simple. There are plenty of things to consider. The rent, of course. Then furniture. Air conditioning. Is there help or will you have to do all the cleaning? Yup, that's too much adulting. Especially when you've only stepped into the world of adulthood. So why not choose a place that doesn't expect you to fulfill all these grown-up responsibilities, right? A place that's within a 20-something's budget and with the furniture and amenities that a 20-something's dream. A place quite like a fully-furnished, serviced apartment in Mumbai by Studio 21.
Best Studio Apartments for rent in Mumbai - Stanza Living
Take your pick from an apartment in Mumbai. But wouldn't it be better if your apartment takes away all the headache that comes with living in an apartment. Like finding furniture, paying bills, buying groceries, finding help to turn those groceries into food. And yes, that ideal Flat apartment, which takes care of all these day-to-day chores, is real and can be yours. It's a place called Studio 21 Flats by Stanza Living.
*Denotes starting price. Prices may vary with room occupancy and attributes.
FAQs on Flats for Rent in Mumbai
Are there any Fully Furnished Rental Flats Near Me?
It depends. If being a furnished rental flat means having a bed, table, and chair, then yes, they are available. Not as easily available is a place that covers all the furniture boxes. Even a comfy sofa to watch late-night football matches on. That place is Studio 21 Apartments for Rent in Mumbai.
How Safe are Rental Apartments in Mumbai for Students and Working Professionals?
We can't say for sure about most apartments in Mumbai. But in most cases, it's just one guard at the gate. But we at Studio 21 believe that unless you're protected by our tech-enabled security system, then you're not safe enough.
Looking for new opportunities in Marketing? Check out the Best Digital Marketing Agencies in Mumbai
How Much Will a Fully-Furnished Apartment in Mumbai Cost?
To get a fully-furnished apartment in Mumbai, you'll need to part with 15-20K every month. But then you won't be experiencing life in a fully-furnished service apartment by Studio 21. Is that a cost you're willing to bear?
Checkout Out Best Furnished Apartments for Rent in Mumbai:
How is Managed Apartments by Stanza Living is Better from Local Apartments in Mumbai?
You'll find many Apartments in Mumbai that claim to be 'Affordable first-class Apartments', or the 'Best Flats for rent in Mumbai'. But we claim to be more than Just an Apartment. We believe Stanza Living is your second home. And that's what really makes us different.
How is Stanza Living Combating Covid 19 to Keep Flats in Mumbai Safe?
Our doors are always open for you. But never for COVID-19. And to back up our claims, we've put in place our COVID-19 Combat-Ready Framework to keep you protected.
Does Stanza Living Provide Food & Laundry Services in their Rental Flats in Mumbai?
So when you live in a Studio21 Apartments, you will relish delicious, nutritious meals and can always count on our professional room cleaning and laundry teams to keep your room and clothes in order. And we feel if the local Flats for Rent Mumbai doesn't provide the same quality, it is not good enough.
No Brokerage.
No Hidden Charges.
Make a fully refundable booking on the room of your choice.


2BHK in Shivaji Nagar


UNISEX

Single Room, Entire Flat

High-Speed WIFI, Professional Housekeeping
Single room starts from
₹51,399/mo*
3BHK in Powai Vihar


UNISEX

Single Room, Entire Flat

High-Speed WIFI, Professional Housekeeping
Single room starts from
₹29,399/mo*
Looking for PGs & Hostels?
Choose safety with homelike comfort of a Stanza Living residence, with ready-to-move-in sanitised rooms, extensive amenities and a sense of belonging.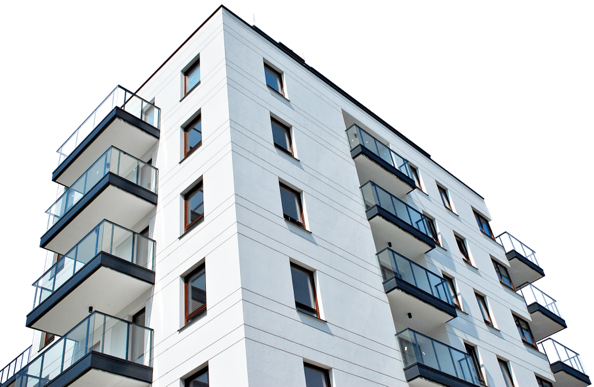 0