Gender
Price
Locality

More Filters
Your second home in Vijay Nagar
The hassle-free, home-like stay of Stanza Living will make Vijay Nagar your favorite part of town, just like it is everyone else's. But to move into a PG in Vijay Nagar right now? Wrong move, buddy. What you need is a place that you'll go back on as a defining part of this chapter of your life. And we can tell you for sure that that place can only be Stanza Living, your second home not just any pg in Vijay Nagar.
Rent Best PG in Vijay Nagar, Indore
A Stanza Living residence is everything a PG in Vijay Nagar is not. Even the best one. And there are many reasons why. A better furnished and designed space? Yes. More amenities and services? Yes. A vibrant and memorable resident culture? Definitely yes. But you know what? Instead of getting into the details of why we are better than any PG in Indore, we can sum it up in one sentence. Even the best PG in Vijay Nagar will only be a PG. But every single Stanza Living residence can be your second home.
Things to Look for While Booking PG in Vijay Nagar
The things you should look for in a PG in Vijay Nagar, are usually missing in paying guest accommodation. Instead of a room, you'd look forward to returning to every evening, you get a space you'll go back to only when absolutely necessary. Instead of chilling while your daily needs are taken care of, you'll be running around to arrange for laundry, wifi, and other essentials. Instead of a place that feels like home, you'll get a place that'll make you miss home badly. But thankfully, you don't have to settle for PGs in Vijay Nagar. You have the option of living in a place that treats you like family - Stanza Living. And when it comes to family, everything they look for in us has to be delivered.
How Covid-19 Safe is a Stanza Living Residence?
It's good to know that you're taking the impact of COVID-19 seriously. So are we. That's why, from thermal monitoring to daily residence sanitization, from social distancing practice in common areas to ensuring safety and hygiene measures while serving your meals, we're implementing every safety measure in the book. While many PGs in Vijay Nagar have had to ask their residents to vacate, we feel it's our responsibility to do everything possible to protect you from the coronavirus. After all, we're one big family, and members of a family protect each other.
Since you are in Indore then checkout some of the most delicious street foods in Indore.
Want to check out other localities in Indore? Well, we have residences there too.
*Denotes starting price. Prices may vary with room occupancy and attributes.
FAQs on PG in Vijay Nagar
What Should I Look for While Renting a PG in Vijay Nagar?
Look for a way out of renting a PG. You deserve much, much more than that. You deserve a second home like Stanza Living.
How Safe are PGs in Vijay Nagar for Students and Working Professionals?
When it comes to the safety of PGs in Vijay Nagar, you'll have to rely on the PGs for that information. At Stanza Living, however, the security system is robust and tech-enabled. There's biometric security, CCTV surveillance, and a 24*7 security guard on duty. Anything less than that, in our opinion, is not safe enough.
Do I Have to Pay Any Brokerage while Booking a PG in Vijay Nagar?
There is no single answer. Many PGs in Vijay Nagar deal through brokers, while some do not. But you can avoid it, by dealing directly with Stanza Living. We have a very fair and transparent rental structure. So you know what you get when you pay for it.
Is there Any Good PG in Vijay Nagar with Single Occupancy?
Single, double, and triple occupancy, PGs in Vijay Nagar are plenty. But are any of them good enough for you? Not a chance in this world. No offense to PGs, but when you move to this city, leaving your home behind, you deserve to stay in a place that's your second one - Stanza Living.
Choose a second home from these Stanza Living residences that leave every PG in Vijay Nagar behind.
How Good are the Food and Other Services of PGs in Vijay Nagar?
Some PGs in Vijay Nagar do have food, laundry, and room cleaning services. But next to the delicious, nutritious meals, and professional laundry and housekeeping staff at Stanza Living, they won't seem that 'good'.

Video

3D Tour
Naples House

MALE

Double, Triple

High-Speed WIFI, Laundry Service and +8 more

3D Tour
Cameron House

FEMALE

Double, Triple

Power Backup, Professional Housekeeping and +4 more
Looking for flats & apartments?
You can book a full apartment now and find flatmates on your own. You can add them as flatmates in the agreement before moving in!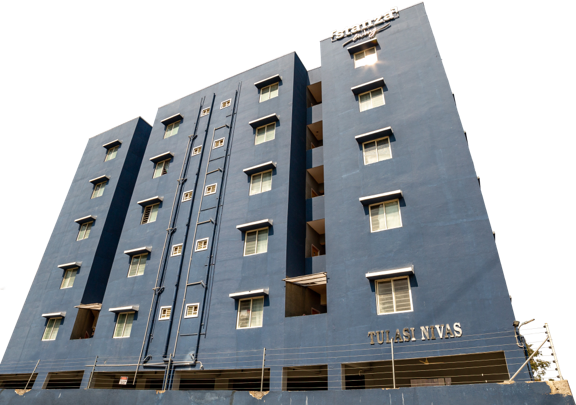 Best-in-class Safety and Hygiene Certified by Equinox Labs
First and foremost, we've adopted thorough hygiene processes over and above our usual protocol.

Residences
Sanitisation

Thermal
Monitoring

Medical & Travel
History
24x7 Quick
Response Teams

Training As per
WHO norms

No-Touch
Dining Facility
Mandatory PPE
for Staff

Sanitisers Placed
at Multiple Areas

Daily Disinfecting
High Touch Areas
0