Gender
Price
Locality

More Filters
Your second home in HUDA City Center
Here to find an apartment for rent in Huda City Centre? We hope you are ready to do running around. That's 'coz just finding a Flat in Huda City Centre is not the end. After finding the flat, you'll also have to go here and there for furniture, wifi, appliances and more. But if the thought of running around is leaving you breathless, then you can take a sigh of relief. You have the option of moving into a fully-furnished Studio 21 apartment. Where you'll find everything in place when you walk in.
Points to Consider While Selecting a Flat House for Rent in Huda City Centre
The list of things to consider before choosing houses for rent in Huda City Centre contains lots of things. Like the rent, the furniture is there an AC, how near the nearest grocery store is. Yup, it's like your first obstacle course of being a grown-up. But you're still a teenager at heart, isn't this too much, too soon? So, maybe you could just choose a place where all these old people's responsibilities are not your own? A place that's within a 20-something's budget and with the furniture and amenities that a 20-something's dream. A place quite like a fully furnished, serviced apartment in Gurgaon by Studio 21.
Best Flat for Rent in Huda City Centre, Gurgaon
When what you need is just a Flat apartment in Huda City Centre, any Flat apartment in Huda City Centre is good enough. But hey, wouldn't it be better if your apartment is the sort that comes without the hassles of #apartmentlife? Like keeping the flat clean, getting groceries, or calling up the internet guys whenever the streaming starts buffering during your favourite movie. And no, this ideal Flat apartment, where all these adulting hassles are pretty much non-existent, is not the stuff of dreams. It's a fully-furnished Studio 21 apartment by Stanza Living.
Also, Check out other Pgs in Gurgaon.
*Denotes starting price. Prices may vary with room occupancy and attributes.
FAQs on Flats for Rent in Huda City Centre
Does Stanza Living Provide Food & Laundry Services in Their Rental Flats in Huda City Centre?
If food is like oxygen - you just need it to survive - then you'll find plenty of rental flats in Huda City Centre with food facilities. But if you believe a meal should be delicious and remind you of home, then Stanza Living is the place you need. Believe us.
Best Furnished Apartments for Rent in Gurgaon are:
Are There Apartments for Rent in Huda City Centre Available?
You'll definitely find Flat apartments in Huda City Centre with rent fitting tight budgets. But what if you also get furniture, daily amenities and more for the same amount? That's what Studio 21 offers. And THAT'S affordable.
What Amenities does My Rent Cover in Huda City Centre?
Sorry to break it to you, but a fully-furnished Flat house for rent in Huda City Centre will probably offer zero amenities. Fortunately, there's Studio 21. Where all essential amenities come included in the rent.
Check out other localities in Gurgaon
Why is Studio 21 better than Local Flat in Huda City Centre?
Know what? Stanza Living is the ideal choice when you want more than just a Flat in Huda City Centre. That's because Studio 21 by Stanza Living is more than a place for you to stay in. It's a place that offers a truly hassle-free (and adult responsibility-free) living experience.
How to Search for a Homelike Rental Flat in Huda City Centre?
You've come to the right place. We have many serviced Studio 21 apartments for you to consider. In terms of rent, they're more than affordable. In terms of comfort, they're absolutely priceless.
Best Furnished Apartments for Rent in Huda City Center are:
How is Stanza Living Combating Covid 19 to Keep Apartments Safe?
Now, we always have our doors open for you. But for COVID-19, there slammed shut. And we've put in place our COVID-19 Combat-Ready Framework, putting our money where our mouth is.
How do I know if My Furniture is the Right Size for the Apartment I'm Getting?
Well for that you have to bring inch tape for every apartment you check out to measure the size of the door and rooms or you can just rent a fully-furnished managed studio 21 apartment where we prepare all that you need.
Need help in shifting your stuff. Check out Top Packers and Movers in Gurgaon.
No Brokerage.
No Hidden Charges.
Make a fully refundable booking on the room of your choice.


Looking for PGs & Hostels?
Choose safety with homelike comfort of a Stanza Living residence, with ready-to-move-in sanitised rooms, extensive amenities and a sense of belonging.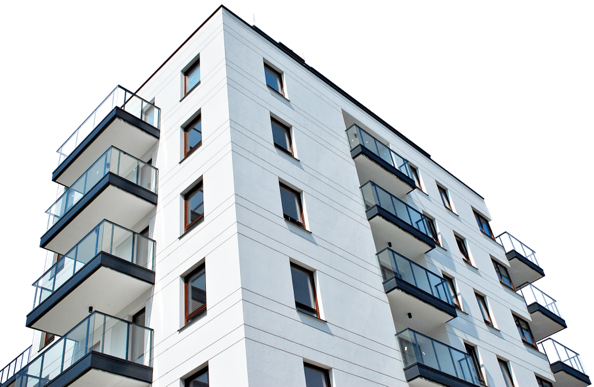 0