Gender
Price
Locality

More Filters
Your second home in Whitefield
You can stop your search. We have a special PG in Whitefield, Bangalore for you. Calling it just a PG accommodation sounds unfair because it is much more than that. You'll feel like a member of one large family. Now, when you feel like family, the place starts to feel like home. Well, There are many PG near Whitefield but no one can give you the feeling and comfort like home. that's precisely what this hostel in Whitefield provides. It's your one and only second home - Stanza Living.
What to Consider While Renting a PG in Whitefield?
Most folks will tell you to get your notepad out. And write down the many things to remember while renting a PG in Whitefield.. There's only one thing to remember while renting a PG in Whitefield - think more than just a PG. Because, new or old, big or small, a PG in Bangalore will always be just a place to stay. You should spend these exciting years of your life in a place that's equally exciting. So remember to pick that PG in Whitefield which is trying to be more like home. Because only a place like home will take care of all your needs and that is why many youngsters like you have chosen Stanza Living over any other PG near Whitefield
Also, Checkout these top companies in Prestige Shantiniketan. If you are fresher and looking for a good job start, you should consider a PG that has no side hustle, indeed choose Stanza Living
Best PG in Whitefield for Gents & Ladies
Compared to the local PG near Whitefield, Stanza Living is the obvious choice. Stanza Living is nothing like the others. We offer rooms that reflect your personality, and too many facilities to list here, all at your disposal. A lot could be said about the various amenities provided at our premises. Everything from essential to exquisite is at your service. But it's life at Stanza Living that makes it different. So we organize movie screenings, game nights, festive celebrations, and more (all with proper social distancing, of course). But, if you think about it, you don't need all these details. One short phrase will do. There are many more reasons to choose Stanza Living over a PG in Whitefield. But to say it in one sentence - Choose Stanza Living because it is not just a PG, but your second home.
Want to check out other localities in Bangalore? Well, have luxury PG accommodations there too.
*Denotes starting price. Prices may vary with room occupancy and attributes.
FAQs on PG in Whitefield
Which is the Best PG in Whitefield for ladies?
The fact of the matter is, you deserve a place that is not just an accommodation. And the only difference that matters, because of which you should choose Stanza Living over any plain, as Best PG in Whitefield for ladies is that which is not just a PG accommodation, but your second home.
Explore Best PGs in Whitefield, Bangalore:
How is Stanza Living Different from Other Whitefield PG for Gents?
So here's the thing. There are many PG for gents in Whitefield, each believing that it's the best one for you. But we don't. In fact, we say that we're more than just a PG. Stanza Living is your second home. Once you experience that, you'll realize what a difference it makes.
Why is Stanza Living an Ideal Choice for Best PG in Whitefield?
The rooms will suit you more, the amenities will take more care of you, and life here is, well, more full of life. Of course, another important fact that matters is that Stanza Living is not even trying to be a PG in Whitefield. It wants to be your second home.
Here is the list of nearby localities for renting a luxury PG near Whitefield Bangalore for male and female
Do PGs in Whitefield Provide 24/7 Power Backup?
PGs in Whitefield claiming to provide 24X7 power backup are many in number. But how many PG Near Whitefield actually deliver when the power is gone? At Stanza Living, 24X7 power backup is also one of our claims. And you can hold us to it, 365 days a year.
Shall I Opt for Shared or Single Room PG near me?
That answer lies with you. Since the type of occupancy depends on the type of person you are. That's why we at Stanza Living have taken the middle route. And provided for all options.
There are many PGs in Whitefield with single occupancy. But are they good enough for you? Not a chance. You deserve nothing less than a second home - Stanza Living.
How Safe are PGs in Whitefield During the COVID-19 Outbreak?
Most PGs in Whitefield are small-scale for a reason. They don't have the resources to provide adequate COVID-19 protection. But at Stanza Living, you'll have the protection of a safe and hygienic environment. In all of our residences spread across the country, there is no room for COVID-19. We are not allowing ourselves to relax even one bit.
While most of the PGs in Whitefield have asked their residents to vacate, we have stuck to our motto of 'Residents First'.

Video

3D Tour
Sao Paulo House


UNISEX

Single, Double, Triple, Quadruple

High-Speed WIFI, Professional Housekeeping and +3 more

3D Tour
Mannheim House

MALE

Double, Triple

High-Speed WIFI, Professional Housekeeping and +6 more
Looking for flats & apartments?
You can book a full apartment now and find flatmates on your own. You can add them as flatmates in the agreement before moving in!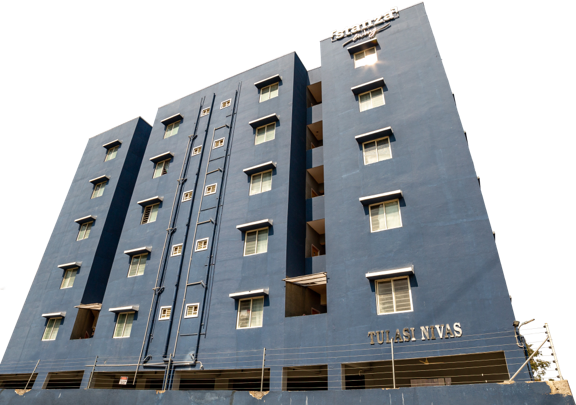 Best-in-class Safety and Hygiene Certified by Equinox Labs
First and foremost, we've adopted thorough hygiene processes over and above our usual protocol.

Residences
Sanitisation

Thermal
Monitoring

Medical & Travel
History
24x7 Quick
Response Teams

Training As per
WHO norms

No-Touch
Dining Facility
Mandatory PPE
for Staff

Sanitisers Placed
at Multiple Areas

Daily Disinfecting
High Touch Areas
0