Gender
Price
Locality

More Filters
Your second home near Lalbagh Road
Make a fully-furnished Stanza Living residence your new address in Lalbagh. Because staying in an average PG near Lalbagh, will make for a, well, 'average' experience. What you need is a place that you'll look back on not just as a PG near Lalbagh, but also a defining part of this chapter of your life. And there's nowhere else that you'll find such a place, then with Stanza Living.
Things to Remember while Renting a PG near Lalbagh
If it's a PG near Lalbagh you're looking to rent, remember to rethink what a paying guest can be. Typical paying guest accommodations are still stuck in the old mindset, and not in tune with your aspirations. The PG in Bangalore you stay in should not be a forgettable detail of your life. It should be at the heart of it. And there's only one place that ticks all those boxes - Stanza Living, your second home.
Lalbagh is not the only place for a second home. We have PG accommodations in other parts of Bangalore too.
Best PGs near Lalbagh for Students and Working Professionals
If you were to count on your fingers the reasons why Stanza Living tops the local paying guests near Lalbagh, you would need several hands. Comparing the fully-furnished spaces, the many amenities, our tech-integrations, and everyday environment with what the typical PGs near Lalbagh offer will only be the tip of the iceberg. We would bombard you with comparison after comparison, but it's better if we let the following words convey the message. Any other PG near Lalbagh will only be a PG accommodation. But every single Stanza Living residence will also be your second home.
*Denotes starting price. Prices may vary with room occupancy and attributes.
FAQs on PG near Lalbagh
Is there Any Good PG near Lalbagh with Single Occupancy?
PG near Lalbagh, whatever the occupancy, are many in number. Some are good, some are not. But good is not good enough. You need the very best. You deserve a place that can be more than just a PG for you. You deserve Stanza Living.
Best PGs near Lalbagh:
How Safe are PGs near Lalbagh for Students and Working Professionals?
We can't speak for other PGs near Lalbagh when it comes to safety. But all the Stanza Living residences are equipped with a multi-tier security system which includes CCTV surveillance, biometric entry, and more such measures. For us, anything less than that is not safe enough.
Which are the Best PGs near Lalbagh for Gents?
Compared to the other PGs near Lalbagh for gents, the best ones are those that are more than just PGs. For example, Stanza Living. When you move in here, leaving behind your home, it doesn't let you miss it.
Why is Stanza Living an Ideal Choice for Best PG near Lalbagh?
The answer to that lies in the fact that Stanza Living is everything a PG near Lalbagh ought to be, but is not. It's a place that welcomes you like family and becomes a key part of your life in this city. In other words, it becomes your second home.
Here is the list of our residences that top even the best PGs near Lalbagh:
How Much Will a Fully Furnished PG near Lalbagh Cost?
Typically, a PG near Lalbagh, fully-furnished or otherwise, will cost you a few thousand rupees a month. But with Stanza Living, you also get a home feeling. And you can't put a price on that, can you?
How Covid-19 Safe are PGs near Lalbagh?
It's good to know that you're taking the impact of COVID-19 seriously. So are we. That's why, from thermal monitoring to daily residence sanitization, from social distancing practice in common areas to ensuring safety and hygiene measures while serving your meals, we're implementing every safety measure in the book. While many PGs near Lalbagh have had to ask their residents to vacate, we feel it's our responsibility to do everything possible to protect you from the coronavirus. After all, we're one big family, and members of a family protect each other.
Looking for flats & apartments?
You can book a full apartment now and find flatmates on your own. You can add them as flatmates in the agreement before moving in!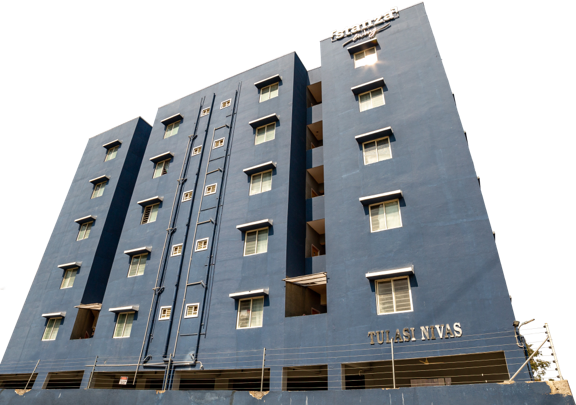 0