Gender
Price
Locality

More Filters
Your second home in Viman Nagar
A special PG in Viman Nagar, Pune has opened its doors for you. A stay in the hassle-free, vibrant environment of Stanza Living, will be the highlight of your stay at a hostel in Viman Nagar. Well, that will make for an average experience. The smart thing to do would be to find a place that not only gives you a room and meals but also adds memories and excitement to this phase of your life. Just the fact that it is so much more than just a pg accommodation. You'll feel like a member of a big but close-knit family. Now, no one can deny that where you feel like family, you feel right at home. And that's exactly what this 'PG in Viman Nagar' is. It's your second home in a strange, new city - Stanza Living.
Things to Keep in Mind While Renting a PG in Viman Nagar
The list is long and it's quite hectic too for renting a hostel in Viman Nagar, remember that even if you're renting a PG in Viman Nagar, what you get doesn't have to be just a PG. The fact is, in the basic and boring paying guest accommodations, life is also basic and boring. You should spend these exciting years of your life in a PG in Pune only if it's equally as exciting. You just need to remember to look for a PG that feels more like home. Because just like home, it will take care of every single need. And since that's exactly what you get at Stanza Living, your second home is the obvious choice.
Best PG in Viman Nagar, Pune
Choosing Stanza Living over another PG in Viman Nagar will be the easiest choice you make. Let's see why. Let's focus on rooms first. We believe your room shouldn't be just a place to sleep and rest in, but a place that you'll love to return to. So we design it that way. Besides that, we also come out on top of essential amenities. Because our amenities include also those that others don't consider essential enough to provide. Next, we have resident life. Unlike at other PG accommodation. You will actually have one at Stanza Living. Thanks to regular movie screenings, game nights, and more (conducted with social distancing in place, of course). Now, we could go on and on. There are many more reasons to choose Stanza Living over a typical PG in Viman Nagar. But we'll just leave it at this - choose Stanza Living if, instead of a PG, you want to live in a home. Or, as we call it, your second home.
Since you are moving to Pune for a job, check out these top startups in Pune.
*Denotes starting price. Prices may vary with room occupancy and attributes.
FAQs on PG in Viman Nagar
Why is Stanza Living an Ideal Choice for Renting a PG in Viman Nagar?
Simple - it's because Stanza Living is just like a PG in Viman Nagar, yet nothing like it. It's a place that treats you like family. A place that is your second home.
Which Are the Best PGs in Viman Nagar for Gents?
The best PGs for gents in Viman Nagar are the ones that are more than just PGs. The best ones are those that, in a strange city, give you a familiar feeling of home. Like Stanza Living.
How Safe are PGs in Viman Nagar Pune for Students and Working Professionals?
The best people to take you through the security level of the local PG in Viman Nagar, are the local PGs in Viman Nagar. What we can talk about is biometric security, CCTV cameras, and other components of the multi-tier security system that's in place at each of our residences. Because we can't claim to offer you second homes if we can't help you feel safe inside them.
What Should I Check While Renting a PG in Viman Nagar?
Check if that PG in Viman Nagar has something that elevates it to be more than just a PG. Just like Stanza Living, which is like a PG that is also a home away from home.
Do PGs near me Provide 24/7 Power Backup?
Well, the claim to provide 24X7 backup is common in the world of PGs. But it's also common to find those PGs in Viman Nagar failing to deliver when there's a power cut. At Stanza Living, we also have 24X7 power backup as one of our facilities. But you can take it from us, that is a claim we're always ready to back up.
Malmo House


UNISEX

Double

High-Speed WIFI, Laundry Service and +8 more
Presov House


UNISEX

Double

High-Speed WIFI, Laundry Service and +2 more
Looking for flats & apartments?
You can book a full apartment now and find flatmates on your own. You can add them as flatmates in the agreement before moving in!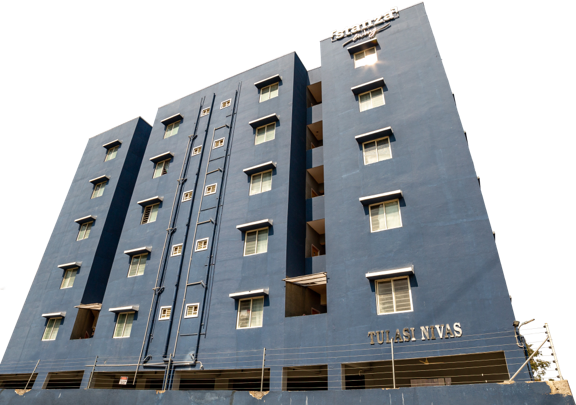 Best-in-class Safety and Hygiene Certified by Equinox Labs
First and foremost, we've adopted thorough hygiene processes over and above our usual protocol.

Residences
Sanitisation

Thermal
Monitoring

Medical & Travel
History
24x7 Quick
Response Teams

Training As per
WHO norms

No-Touch
Dining Facility
Mandatory PPE
for Staff

Sanitisers Placed
at Multiple Areas

Daily Disinfecting
High Touch Areas
0