Gender
Price
Locality

More Filters
Your second home in Wakad
We hear you're looking for flats for rent in Wakad, Pune. Well, you're going to need some stamina for that. Coz finding a decent flat in Wakad demands a lot of running around. And finding an apartment doesn't mean you've crossed the finish line. There's also furniture, appliances, wifi and other things to find. Guess all this talk of running around is making you tired? Well, you're allowed a sigh of relief. You can pack your bags and walk into a fully furnished serviced Studio 21 apartment. Everything you need will already be in place.
Are there any Fully Furnished Flats for Rent in Wakad?
We'd be lying if we said you won't find flats furnished apartments for rent in Wakad. But don't get too excited. A furnished apartment ain't exactly a fully furnished apartment. For an apartment to be fully furnished, it has to have all the essential furniture. Even if it's a place for your action figures (no, you're never too old for action figures) Like, say, a Studio 21 fully-furnished serviced apartment in Pune. Where we meet all your needs, not just furniture-related. Unlike those flats furnished flats for rent in Wakad, Pune.
Checklist to be made While Renting a Flat in Wakad
Things to consider while choosing a flats for rent in Wakad are many. Rent is #1, naturally. But there's also the furniture, the appliances, is there someone to do the cleaning or is your place going to be as filthy as a college hostel? So yeah, it's like being hit in the face by adulting. And it's worse when you're only a baby in the adult world. So would a house for rent in Wakad, Pune be better if that rent is all you have to care about? A place within your budget and with all the furniture, services, and more. A place, maybe, like the serviced Studio 21 apartments by Stanza Living.
Best Flats for Rent in Wakad, Pune
An apartment in Wakad is good if you just want a flat in Wakad. But, let's be honest. The ideal apartment is one where you're bothered by all the adulting that comes with living in an apartment. Like getting furniture. Getting wifi. Buying groceries. Then turning those groceries into food. And yes, that ideal flats apartment, which takes care of all these day-to-day chores, is real and can be yours. It's a fully-furnished Studio 21 apartment by Stanza Living.
*Denotes starting price. Prices may vary with room occupancy and attributes.
FAQs on Flats for Rent in Wakad
Are there any Furnished Flats for rent in Wakad?
If by 'Furnished Rental flats' you mean apartments with a bed, table, and chair, then yes, those are wide. But what's rare and deserving of you is a place where all furniture needs are sorted, even a place to keep a framed photo of your doggo. Like Studio 21.
Are There Affordable Apartments for Rent Available in Wakad?
You'll definitely find flats in Wakad with rent fitting tight budgets. But for the same amount, Studio 21 also provides furniture, housekeeping, and other services. We'll let you decide what's "affordable".
What Amenities Does a Fully Furnished House for Rent in Wakad Offer?
Usually, flats for rent in Wakad, Pune won't offer many amenities, if it all it does. But fortunately, there is a place with all the amenities you can think of - housekeeping, laundry, and more. And that's Studio 21.
How Safe are Rental Flats in Wakad for Students and Working Professionals?
We can't say for sure about most apartments in Wakad. But in most cases, it's just one guard at the gate. But we at Studio 21 believe that unless you're protected by our tech-enabled security system, then you're not safe enough.
How Much Will a Fully-Furnished Apartments in Wakad Cost?
For a minimum of 12-15K per month, you could live in a decent fully-furnished flats apartment in Wakad. But it'll cost you the chance to live in a fully furnished serviced Studio 21 apartment.
How is Stanza Living Combating Covid 19 to Keep Apartments in Wakad Safe?
Our doors are always open for you. But never for COVID-19. To prove that, we've put in place our COVID-19 Combat-Ready Framework for your protection.
No Brokerage.
No Hidden Charges.
Make a fully refundable booking on the room of your choice.


Looking for PGs & Hostels?
Choose safety with homelike comfort of a Stanza Living residence, with ready-to-move-in sanitised rooms, extensive amenities and a sense of belonging.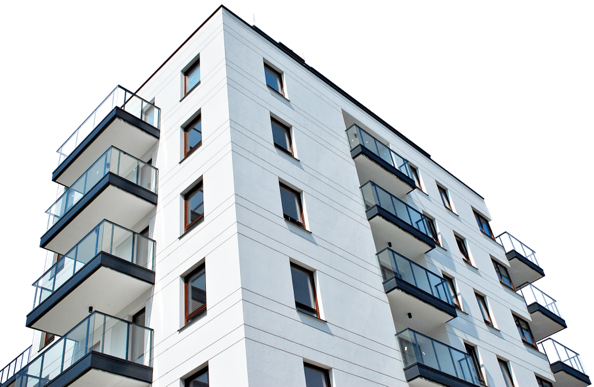 3BHK in Madhupushpa Society


UNISEX

Single Room, Entire Flat

High-Speed WIFI, Professional Housekeeping
Single room starts from
₹11,199/mo*
3BHK in Blueridge


UNISEX

Single Room, Entire Flat

High-Speed WIFI, Professional Housekeeping
Single room starts from
₹15,999/mo*
3BHK in Wisteria


UNISEX

Single Room, Entire Flat

High-Speed WIFI, Professional Housekeeping
Single room starts from
₹14,099/mo*

1 similar apartment
0