Gender
Price
Locality

More Filters
Your second home in Balewadi
Have you been searching for a PG in Balewadi? We found it! The perfect PG for you. How different? You might wonder. Simply put, there is no other place like it. You'll be part of one big, happy family. Now, what would you call a place where you feel like family? You'd call it a place like home. And that's what this 'PG' is. Miles and miles away from your home, it is your second one - Stanza Living.
Points to Focus on While Renting a PG in Balewadi
In case you're considering a PG accommodation, remember that a PG in Pune shouldn't even be in your consideration. After all, as we all know, paying guest accommodation will never be more than just a place to stay in. You deserve to live in a place that does justice to this exciting phase of your life. And that's a "feature" available only in a place that's not just an accommodation, but your second home - Stanza Living.
Best Boys and Girls PG in Balewadi
A Stanza Living residence is everything a PG in Balewadi is not. Even the best one. And there are many reasons why. From the physical space to the emotional needs of the community, from the daily essentials to 24*7 security, everything has to be - and is - above typical PG standards. But why give such a detailed way of explaining what makes us different from every PG, when we can sum it up in a few words. A PG in Balewadi will always be just a place to stay in. A Stanza Living residence, your second home, is a place to live in.
Also checkout these best restaurants in Pune.
Want to explore more? Choose fully furnished residences from the other localities of Pune:
*Denotes starting price. Prices may vary with room occupancy and attributes.
FAQs on PG in Balewadi
Which is the Best PG in Balewadi for Gents?
What you must first ask is - should you even be considering a Gents PG in Balewadi, even the best one? Because when you leave home to move to another city, you deserve a place that doesn't let you miss it. You deserve a second home - Stanza Living.
>> Check: Unisex Female and Male PG in Balewadi
Do Hostels in Balewadi Provide Housekeeping Services?
Of course, there are PGs in Balewadi that will have someone dust your room every now and then. But if you want to housekeep that's the more professional kind, our team at Stanza Living is ready, mop, broom, and bucket.
Which PG near me Provides the Best Food Facilities?
If your definition of food is anything that's edible, then almost every PG in Balewadi provides food facilities. But if getting delicious, homely meals is priority number one for you, Stanza Living is the only place to consider.
Why is Stanza Living an Ideal Choice for Renting a PG in Balewadi?
The reason behind it is that a Stanza Living residence is so much more than just a PG in Balewadi. It's a place that welcomes you like family and becomes a key part of your life in this city. In other words, it becomes your second home.
Which are the Best PGs in Balewadi for Ladies?
There are many PGs for ladies in Balewadi. Some are better than others. But none of them is the best option for you. That spot is and will also be the place that's not just an accommodation, but your second home - Stanza Living.
Is there Any Good PG in Balewadi with Single Occupancy?
Single, double, and triple occupancy, PGs in Balewadi are plenty. But are any of them good enough for you? Not a chance. You deserve nothing less than a second home - Stanza Living.
How COVID-19-Proof are PGs in Balewadi, Pune?
Most of the PGs in Balewadi are limited by their resources. But we have the advantage of our scale and network. And that means we also have the responsibility to protect you from the coronavirus, no matter what.
Looking for flats & apartments?
You can book a full apartment now and find flatmates on your own. You can add them as flatmates in the agreement before moving in!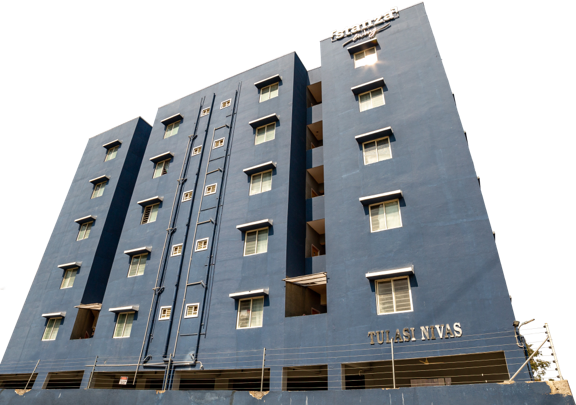 0