Gender
Price
Locality

More Filters
Your second home in Marathahalli
Congratulations, we have discovered a different PG in Marathahalli, for youngsters like you. So unique, that you won't find anything like it elsewhere We'd say calling it a mere hostel in Marathahalli sounds unfair because it is much more than that. And you definitely won't feel like a paying guest over here. You'll feel like part of a big, happy family. Now, how else would you describe a place where you get the family feeling? You'd say it's a place that feels like home. And that's what this 'PG' is. It's your one and only second home - Stanza Living.
Checklist to be Made to Rent a PG in Marathahalli
The things you should look for in a PG in Marathahalli, are probably not available in any of the best PG in Bangalore. When you walk into the residence expecting a vibrant, fully-furnished space, you'll be welcomed by a dull building with bare minimum furniture. The amenities that you think will come 'included' in the package, end up being part of your daily to-do list. And the home feeling you wish for? Well, let's just say you'll keep wishing for it.
But thankfully, these boring, old-fashioned hostels in Marathahalli are not your only option. You can opt for a place that understands that you have aspirations and works to not just meet, but surpass them. That place is Stanza Living, your second home.
Best PG in Marathahalli, Bangalore
Compared to the local PG in Marathahalli, Stanza Living is the obvious choice. And here's why it's so obvious. For starters, there are our rooms. Which are nothing like rooms elsewhere, but a vibrant space with a splash of your own personality. Next, we can compare the amenities. We believe no service is non-essential, unlike others. That's why we provide amenities to meet all your needs, even the tiniest ones.
From amenities we come to life at Stanza Living. We feel it should not be limited to just your rooms. So we organise movie screenings, game nights, festive celebrations and more (all with proper social distancing, of course). But, if you think about it, you don't need all these details. One short phrase will do. Choose Stanza Living over any other PG in Marathahalli, because it is not just another hostels in Marathahalli. Choose it because it's your second home.
Marathahalli is not the only place for a second home. We have luxury PG accommodations in other parts of Bangalore too.
*Denotes starting price. Prices may vary with room occupancy and attributes.
FAQs on PG in Marathahalli
How is Stanza Living Different from Local Gents PGs in Marathahalli?
So most hostels in Marathahalli for gents will try to grab your attention by claiming that they are the 'best. But here at Stanza Living, we don't even compete with them. Because we're in a different league altogether. We're not just a hostel in Marathahalli, we're your second home. And we believe nothing else makes a greater difference.
Here is the list of Stanza Living PG in Marathahalli Bangalore with both single and double sharing occupancy:
Which is the Safest Ladies PG in Marathahalli Bangalore?
At Stanza Living, we settle for nothing less than our multi-tier security systems for each one of our residences. So if a local girls PG in Marathahalli down the street comes along with an equally robust security system, it can claim to be the safest PG for ladies in Marathahalli. Till then, that title belongs to Stanza Living.
What Should I Check While Renting a PG near Marathahalli?
The rooms. The amenities. The food. There's plenty to check. But if that seems like a lot, just check if that PG in Marathahalli gives you the home feeling. If you'd rather not do that either, just pick Stanza Living. Making you feel at home is our specialty.
Here is the list of nearby localities for renting a luxury PG near Marathahalli
Which PG in Marathahalli Provides the Best Food facilities?
You can expect to find lots and lots of PGs in Marathahalli with food facilities, provided you don't expect too much from the food itself. But if getting delicious, homely meals is priority number one for you, Stanza Living is the only place to consider.
Is It Safe to Rent a PG in Marathahalli During COVID-19?
Nothing personal, but PGs in Marathahalli are just not equipped to provide adequate protection against COVID-19. But if you're a Stanzen, you'll have our COVID-19 Combat-Ready Framework protecting you and providing you with a safe and hygienic environment.
Where can I find a Good Single/Multiple Occupancy PG near me?
It's not that hard to find a 'good' single/multiple occupancy PG in Marathahalli. They're everywhere. But no matter how good they are, they can never be the best. They can never be your second home, Stanza Living.

Video

3D Tour
Stavanger House

MALE

Double, Triple

High-Speed WIFI, Professional Housekeeping and +4 more
Looking for flats & apartments?
You can book a full apartment now and find flatmates on your own. You can add them as flatmates in the agreement before moving in!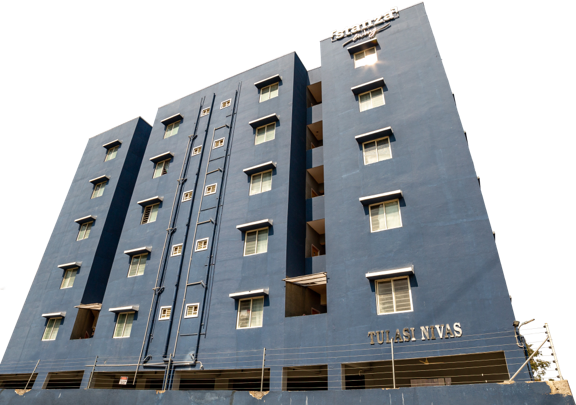 Best-in-class Safety and Hygiene Certified by Equinox Labs
First and foremost, we've adopted thorough hygiene processes over and above our usual protocol.

Residences
Sanitisation

Thermal
Monitoring

Medical & Travel
History
24x7 Quick
Response Teams

Training As per
WHO norms

No-Touch
Dining Facility
Mandatory PPE
for Staff

Sanitisers Placed
at Multiple Areas

Daily Disinfecting
High Touch Areas
0