Gender
Price
Locality

More Filters
Your second home in Bengaluru
There is a unique PG in Tavarekere, perfect for both ladies and gents. It'll be hard for you to find another PG like it. Actually, it's not even a conventional PG. Actually, it's not even a conventional Hostel in Tavarekere. You'll feel like a member of a big but close-knit family. Now, how else would you describe a place where you get the family feeling? You'd say it's a place that feels like home. And that's what this boys and girls PG in Tavarekere, Bangalore is. It's Stanza Living, a second home to many youngsters like yourself. And it can be yours as well.
Things to Look for While Renting a PG in Tavarekere
You could write an entire essay on the things to look for in a PG in Tavarekere. A fully-furnished space, all essential amenities, a vibrant resident life, you could go on and on. Now, most PGs in Bangalore will compromise on one criterion, or maybe more. And to make matters worse, you need to go check every hostel to see which ones tick off all boxes on the checklist. But all that hassle won't be required if the first place you visit is Stanza Living. Over here, we know everything that you need for a memorable stay. Even before you do. The only place where your needs are better understood is home. That's why Stanza Living is called your second one.
Best Ladies and Gents PG in Tavarekere, Bangalore
If you choose Stanza Living, you'll be one of the thousands of young boys and girls who've picked it over a local PG in Tavarekere. And this is why. We can talk about our rooms. Because we think of them as more than rooms. We design them to be a reflection of your vibe, and to be your much-cherished personal space. On top of that, we have many amenities. And by many, we mean 'many'. Not just the basics, but everything you need to not have any needs left. Up next, is life at Stanza Living. We feel that it shouldn't be limited to just your room. So, we also provide community living at your second home - Stanza Living. So we organize movie screenings, game nights, and more (within social distancing norms, of course) so that life is always happening over here. Now, we could go on and on. There are many more reasons to choose Stanza Living over a typical PG in Tavarekere. But we'll just leave it at this - choose Stanza Living if, instead of a paying guest, you want to live in a home. Or, as we call it, your second home.
If Tavarekere is not the right place for you, we have residences in other parts of Bangalore too.
Places in and around Tavarekere: Suddagunte Palya, Krishna Murthi Layout, New Gurappana Palya, Old Gurappanapalya, and Ramappa Layout.
*Denotes starting price. Prices may vary with room occupancy and attributes.
FAQs on PG in Tavarekere
How is Stanza Living Different from Local PGs in Tavarekere?
A local PG in Tavarekere will only ever be a place meant to eat, sleep, and rest in. With a Stanza Living residence, however, you get a place that you won't just remember as your 'PG', but your second home. And what a difference that makes.
Which are the Best Gents PGs in Tavarekere?
The best of all the
PGs for gents in Tavarekere
are the ones least like a PG. Like Stanza Living, for example. It's not just a place to stay in. It's a place that's your home away from home.
Which are the best PG for Girls in Tavarekere?
Hostel accommodation for girls can be considered the best only if it's the best
ladies PG in Tavarekere
overall, not just for girls. So is it any wonder why every Stanza Living residence delivers the same top-notch living experience, be it for boys or girls? Yup, we believe that when you live with us, you deserve nothing but the best.
Looking for the best PG in Tavarekere? Then look no further than these Stanza Living residences.
What are the Basic Amenities Provided by Hostels in Tavarekere?
In most PGs/Hostels, you'll find hot water, food, and air conditioning. Basic amenities that, let's be honest, are too basic. You deserve a place with exhaustive amenities. A place that's thinks beyond the basics. Such as that can help you cook one of your own
easy quarantine recipes
. That is Stanza Living for you.
How Safe are PGs in Tavarekere During the Coronavirus Outbreak?
How else do we put it, but to say that most PGs in Tavarekere are just not equipped to handle the COVID-19 crisis? But you won't have to worry about them, when you stay in a safe and hygienic Stanza Living residence, with the protection of our COVID-19 Combat-Ready Framework.

3D Tour
Ravenna House


UNISEX

Single, Double, Triple

High-Speed WIFI, Professional Housekeeping and +6 more

Video

3D Tour
Salzburg House

MALE

Single, Double, Triple

High-Speed WIFI, Professional Housekeeping and +7 more
Looking for flats & apartments?
You can book a full apartment now and find flatmates on your own. You can add them as flatmates in the agreement before moving in!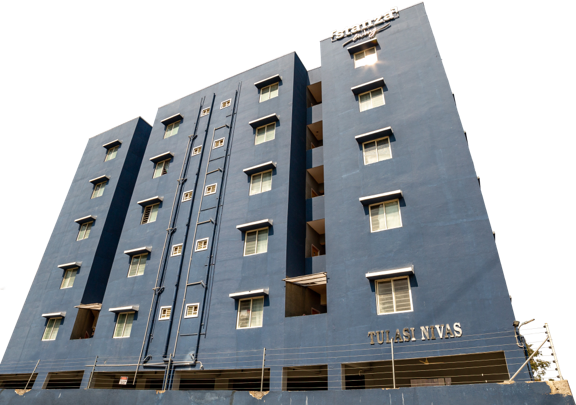 Best-in-class Safety and Hygiene Certified by Equinox Labs
First and foremost, we've adopted thorough hygiene processes over and above our usual protocol.

Residences
Sanitisation

Thermal
Monitoring

Medical & Travel
History
24x7 Quick
Response Teams

Training As per
WHO norms

No-Touch
Dining Facility
Mandatory PPE
for Staff

Sanitisers Placed
at Multiple Areas

Daily Disinfecting
High Touch Areas
0