Gender
Price
Locality

More Filters
Your second home in Hinjawadi
Have you been searching for a PG in Hinjewadi? We found it! The perfect PG accommodation for you. It's different. You won't find another PG in Hinjewadi, Pune likes it. In fact, to consider it a PG feels like sacrilege since it is like home. It's just like another home in the city. You'll feel like part of a big, happy family. Now, what would you call a place where you feel like family? You'd call it a place like home. And that's what this 'PG' is. It's your second home in a strange, new city - Stanza Living.
Things to Remember while Renting a PG in Hinjewadi
You might have heard that there's a lot that you should remember while renting a PG in Hinjewadi. What is the room like? Do they provide amenities like wifi, food, AC, and power backup? This and a whole lot more. But you know what? We don't think you need to check for each item on the list. There is one quality in a PG in Hinjewadi that covers it all. All you have to remember is to see if the PG accommodation can be more than a PG in Hinjewadi. Can it be home? Because home is where all these needs of yours are priority number one. And where else can you find such a 'home' than your second one, Stanza Living?
Best PG in Hinjewadi, Pune
Honestly speaking, there's no shortage of reasons why Stanza Living is a better option for you than even the best PG in Hinjewadi. From the vibrance of the bedrooms and common areas to the comforts of the many amenities, from the new-age tech integrations to the old-school human-to-human. Stanza Living residence leaves every PG in Pune behind, in every category. But going into this nitty-gritty of why Stanza Living should be your choice is unnecessary when it can be done in just a simple phrase. Even the best PG in Hinjewadi will only be a PG. But every single Stanza Living residence can be your second home.
If Hinjewadi is not the place for you. Here are our other residences in Pune.
How Covid-19 Safe is a PG in Hinjewadi?
While many PGs in Hinjewadi have had to ask their residents to vacate, we feel it's our responsibility to do everything possible to protect you from the coronavirus. After all, we're one big family, and members of a family protect each other. That's why, from thermal monitoring to daily residence sanitization, from social distancing practice in common areas to ensuring safety and hygiene measures while serving your meals, we're implementing every safety measure in the book.
*Denotes starting price. Prices may vary with room occupancy and attributes.
FAQs on PG in Hinjewadi
How Good are the Food and Other Services of PGs in Hinjewadi?
We admit, there are many PGs in Hinjewadi which provide these services. But can they be considered 'good' compared to the expertly curated meals and professional laundry and housekeeping services at Stanza Living? Absolutely not.
Which are the Best PGs in Hinjewadi for Boys?
It doesn't matter which
boys PG in Hinjewadi
is the best of the lot. Because none of them can be the best option for you. That spot belongs to your second home - Stanza Living.
How is Stanza Living Different from Local PGs in Hinjewadi?
A PG in Hinjewadi will only ever be a place meant to eat, sleep, and rest in. Contrast that with a Stanza Living residence, a place that is a home away from home. And you'll know the difference.
Best PGs in Hinjewadi that outranks any other local PGs:
How Safe are PGs in Hinjewadi for Students and Working Professionals?
We're no experts on the security provided by the typical PGs in Hinjewadi. We can only speak about the biometric entry, the CCTV surveillance, and the many other tech-enabled safety measures part of our multi-tier security system. Because we can't claim to offer you second homes if we can't help you feel safe inside them.
Why is Choose Stanza Living for Renting a PG in Hinjewadi?
To put it bluntly, Stanza Living is not just a PG in Hinjewadi. It's a place that treats you like family. A place that is your second home.

Video

3D Tour
Reno House


UNISEX

Single, Double, Triple

High-Speed WIFI, Professional Housekeeping and +3 more
Blackburn House

MALE

Double

High-Speed WIFI, Professional Housekeeping and +4 more
Looking for flats & apartments?
You can book a full apartment now and find flatmates on your own. You can add them as flatmates in the agreement before moving in!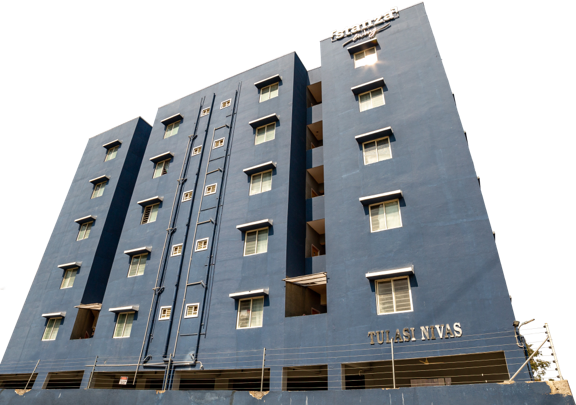 Best-in-class Safety and Hygiene Certified by Equinox Labs
First and foremost, we've adopted thorough hygiene processes over and above our usual protocol.

Residences
Sanitisation

Thermal
Monitoring

Medical & Travel
History
24x7 Quick
Response Teams

Training As per
WHO norms

No-Touch
Dining Facility
Mandatory PPE
for Staff

Sanitisers Placed
at Multiple Areas

Daily Disinfecting
High Touch Areas

Map View