Gender
Price
Locality

More Filters
Your second home in Gandhipuram
A fully-furnished, professionally-managed Stanza Living residence in the heart of Coimbatore, will fittingly find a place in your heart as well. But to move into a PG in Gandhipuram right now? Wrong move, buddy. What you need is a place that you'll go back on as a defining part of this chapter of your life. And we're here to show you why that place can only be Stanza Living and not any pg in Gandhipuram, your second home.
Rent Best PG in Gandhipuram
We could start listing the reasons a Stanza Living residence tops even the best PG in Gandhipuram, and we would never stop. We could tell you that our fully-furnished rooms and common areas are better. We could tell you that our list of amenities is longer. We could tell you that our tech integrations and community program are, well, non-existent even in the best PGs in Coimbatore. But why bother you with so many details, when you can be convinced to choose Stanza Living with just a few words. While in a PG in Gandhipuram, you will constantly feel like going back home, in a Stanza Living residence, you'll feel like you never left it.
Things to Remember while Renting a PG in Gandhipuram
If you're thinking of renting a PG in Gandhipuram, remember - a PG is not an option. The fact is, in the basic and boring paying guest accommodations, life is also basic and boring. So why limit yourself when you can live in a place that will stay with you for years and years. And that is possible only when the place you live in is a second home, like Stanza Living.
>> Check: PG in Avinashi Road
Will you be Safe from Covid-19 in a Stanza Living Residence?
You're taking the COVID-19 pandemic as seriously as we are. In simple terms, no safety measure is unnecessary. We have implemented thermal monitoring, regular residence sanitization, social distancing in all common areas (even while distributing meals in the dining area), regular audits by healthcare experts, and more. Many PGs near Gandhipuram have asked their residents to vacate the premises in this crisis. But for us, you are family, and keeping you safe from the coronavirus, is our responsibility.
*Denotes starting price. Prices may vary with room occupancy and attributes.
FAQs on PG in Gandhipuram
What is the Best Way to Search for Affordable Furnished PG in Gandhipuram?
How about ... not searching for a PG altogether? Seriously. One the one hand, you have the bed-table-chair PGs and on the other, you have the fully-furnished Stanza Living residence which can be your second home. The choice is already clear.
How Much will a Fully Furnished PG in Gandhipuram Cost?
A PG in Gandhipuram, fully or semi-furnished will cost you a few thousand in rent. But it comes at a price - dealing with the everyday headaches of the disorganized, basic PG, instead of the comfort of a Stanza Living residence, your second home.
Why is Stanza Living an Ideal Choice and Not a PG in Gandhipuram?
The answer is simple - because a Stanza Living residence is anything but a PG. It's a place that welcomes you like family and becomes a key part of your life in this city. In other words, it becomes your second home.
Is there Any Good Single Room PG in Gandhipuram?
PGs in Gandhipuram, whatever the occupancy, are many in number. But given your aspirations, can they be considered good enough for you? Simple - no! PGs are always going to be just PGs, but what you deserve is your second home. You deserve to stay in a Stanza Living residence.
Which are the Best PGs in Gandhipuram for Ladies?
You could go through the entire list of
PGs in Gandhipuram for ladies
but will not find one good enough. Because even the best PG is not the best option for you. What you deserve is a place that welcomes you like family and becomes your second home. And that place is a Stanza Living residence.

Video

3D Tour
Ottawa House

FEMALE

Double, Triple, Quadruple

High-Speed WIFI, Professional Housekeeping and +7 more
Looking for flats & apartments?
You can book a full apartment now and find flatmates on your own. You can add them as flatmates in the agreement before moving in!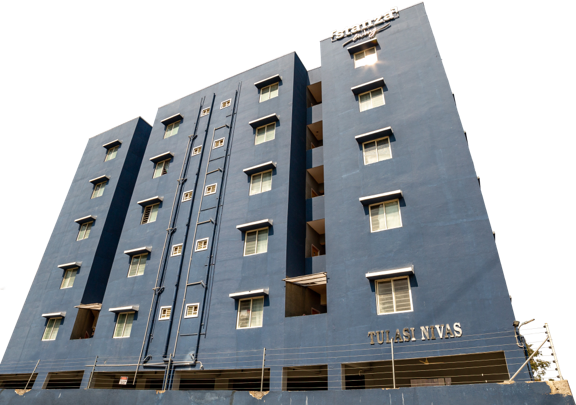 Best-in-class Safety and Hygiene Certified by Equinox Labs
First and foremost, we've adopted thorough hygiene processes over and above our usual protocol.

Residences
Sanitisation

Thermal
Monitoring

Medical & Travel
History
24x7 Quick
Response Teams

Training As per
WHO norms

No-Touch
Dining Facility
Mandatory PPE
for Staff

Sanitisers Placed
at Multiple Areas

Daily Disinfecting
High Touch Areas
0