Gender
Price
Locality

More Filters
Your second home in Rau
Rau is calling. And you should answer by staying in a modern, professionally-managed Stanza Living residence. Rau has all the energy a youngster like you needs (it's got so many colleges, after all). And to stay in an old-school PG in Rau? That won't do justice to your time here. You should pick a place so memorable that you'll always associate it with this part of your life. And we're here to provide you with that place, that second home of yours is not just a pg in Rau - Stanza Living.
What to Look for in a PG Accommodation?
You could make a checklist while looking at a PG in Rau, but most of it will go un-ticked. The rooms that you'd like to be vibrant and fully-furnished are boring and basic. Since many daily essentials are missing, arranging for them becomes your headache. And the feeling of belonging that everybody needs, is nowhere to be found in the basic, functional PGs in Indore. Does this mean you have to let go of your aspirations? Of course not. You just have to let go of the idea of a PG in Rau and find your space inside a Stanza Living residence, which has everything that you look for in a second home.
Flat vs Paying Guest (PG) in Rau
Living in a flat might seem a very attractive offer for you, thanks to its affordable rents and, more importantly, its so called 'freedom'. However, when you take the additional expenses into account, like the groceries, electricity, maintenance, wifi, etc., you'll realise that the freedom comes at a heavy price. Compared to that, a PG in Rau, with its low rent and included amenities, might seem a much better deal. But when you have to deal with the boring life and the day-to-day mismanagement of the typical PGs, even the low rent seems like a rip off.
Now you might run out of patience with flats and PGs in Rau, but that doesn't mean you've run out of options. With Stanza Living, you'll get to live in a fully-furnished, thoughtfully designed residence. And besides all the amenities you desire, you'll also get a memorable and exciting living experience that will stay with you forever. All of it is yours to have for very economical occupancy rates. But honestly speaking, you can't put a price on such an experience.
How Covid-19 Proof are Stanza Living Residences?
We like that you're taking the COVID-19 crisis seriously. Because so are we. We are pro-actively implementing every measure possible to keep our residents safe. Be it thermal monitoring, having fully-sanitized rooms and common areas, or ensuring appropriate distancing and hygiene while serving meals to our residents. We're prepared. Most PGs in Rau are limited by their resources. But we have the advantage of our scale and network. And that means we also have the responsibility to protect you from the coronavirus, no matter what.
If Rau is not the place for you, Here are the other Stanza Living residences in the localities of Indore.
*Denotes starting price. Prices may vary with room occupancy and attributes.
FAQs on PG in Rau
What Should I Look for While Renting a PG in Rau?
Look for an escape route, because, trust us, you don't want to get stuck with a PG. Because why bother checking out PGs when there's a Stanza Living residence waiting to be your second home.
Is there Any Good PG in Rau with Single Occupancy?
There's no shortage of single occupancy PGs in Rau. But are they any good? The answer is a big NO. Especially when you have the option to stay in your second home - Stanza Living.
Which are the Best PGs in Rau for Gents/Boys?
There are plenty of PGs for gents in Rau. Some good, some not so good. But are they the best for you? What you deserve is a place that has the comforts of home, even hundreds of miles away from it. And that's something you'll only get with Stanza Living, your second home.
>> Check:
What is the Best Way to Search for Affordable Furnished PG in Rau?
The best way to search for a PG in Rau is to not search for a PG. You could use the time and energy you save to look at some of the fully-furnished Stanza Living residences. Choose the one that's best for you and your budget, and make it your second home.
How Good are the Food, Laundry, and Room Cleaning Services of PGs in Rau?
You'll find many PGs in Rau with these services included in their package. But can they be considered 'good' compared to the expertly curated meals and professional laundry and housekeeping services at Stanza Living? Absolutely not.
Looking for flats & apartments?
You can book a full apartment now and find flatmates on your own. You can add them as flatmates in the agreement before moving in!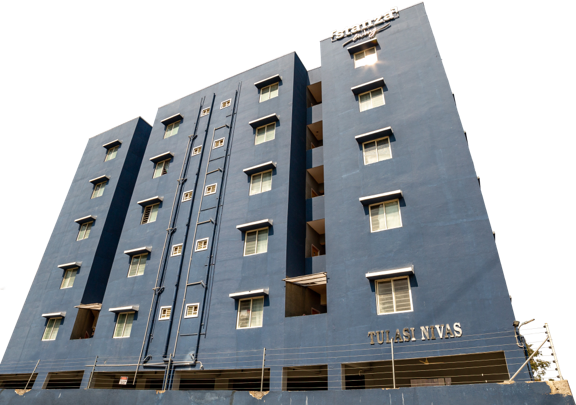 Best-in-class Safety and Hygiene Certified by Equinox Labs
First and foremost, we've adopted thorough hygiene processes over and above our usual protocol.

Residences
Sanitisation

Thermal
Monitoring

Medical & Travel
History
24x7 Quick
Response Teams

Training As per
WHO norms

No-Touch
Dining Facility
Mandatory PPE
for Staff

Sanitisers Placed
at Multiple Areas

Daily Disinfecting
High Touch Areas
0