Gender
Price
Locality

More Filters
Your second home near Q City
Only the tech-enabled, professionally-managed Stanza Living residence will do justice to your stay in Q City. The hub of India's IT industry's top talent, Q City is a natural habitat for bright young minds like you. But to move into a PG near Q City right now? Wrong move, buddy. What you need is a place that you'll go back to as a defining part of this chapter of your life. And we can say for sure there's no place better for that, than Stanza Living, your second home, not just a paying guest (PG) near Q City.
Stanza Living residence leaves every PG in Hyderabad behind, in every category. But why bother you with so many details, when you can be convinced to choose Stanza Living with just a few words. A PG near Q City, ultimately, is just a PG. But every Stanza Living residence is a second home
Flat vs Paying Guest (PG) near Q City
Paying a few thousand a months to live in your own flat, with the freedom to live by your own rules. Sounds perfect, doesn't it? However, when you take the additional expenses into account, like groceries, electricity, maintenance, wifi, etc., you'll realise that freedom comes at a heavy price. Compared to that, a PG near Q City, with its low rent and included amenities, might seem a much better deal. But you get a rude shock when you have to do the running around for the essentials that a PG doesn't provide. It'll feel like the PG should pay you for staying in it.
Yes, flats and PGs near Q City can make you lose your mind. But that doesn't mean you should lose hope. You have the option to stay in a home away from home - a Stanza Living residence. Over here, you will be a member of a family. And like family, we'll treat every need of yours, from furniture to amenities to even the need for community, as a top priority. And it's yours to have for an occupancy rate which is a steal of a deal, for the priceless home feeling.
What to Look for in a PG Accommodation near Q City?
If you have high expectations from a PG near Q City, you're in for a disappointment. Instead of a room, you'd look forward to returning to every evening, you get a space you'll go back to only when absolutely necessary. Instead of chilling while your daily needs are taken care of, you'll be running around to arrange for laundry, wifi, and other essentials. Instead of a place that feels like home, you'll get a place that'll make you miss home badly. However, this doesn't mean that you'll have to limit your expectations. There is a place where you will find everything you look for, and more. A place that's not just a residence but a second home - Stanza Living.
If Q City is not the place for you. Here are our other residences in Hyderabad.
Are Stanza Living Residences Safe from Covid-19?
It's natural to be worried about the impact of COVID-19. So are we. Any safety measures to keep out the coronavirus is a necessary measure in our book. Be it thermal monitoring, social distancing in all common areas, regular residence sanitization, zero-contact distribution of meals, or any of the many other precautions that we're taking. There is more than one PG near Q City which has asked its residents to vacate the building. But we'd rather work extra hard to ensure your safety against the coronavirus in your second home, and that's what we're doing.
Since you are coming to Hyderabad for the first time, check out the food in Hyderabad.
*Denotes starting price. Prices may vary with room occupancy and attributes.
FAQs on PG near Q City
Is there Any Good PG near Q City with Single Occupancy?
The question you should be asking is - is any PG near Q City, be it single double or triple occupancy, is good enough for you? Absolutely, most definitely, not! When you leave home and come to this city, you deserve better than a PG. You deserve a second home. Like Stanza Living.
How is Stanza Living Different from Local PGs near Q City?
A PG near Q City will only ever be a place meant to eat, sleep, and rest in. But a Stanza Living residence is your second home. And that makes all the difference.
What Should I Look for While Renting a PG near Q City?
Look for reasons to not rent one. Because no PG near Q City can compare to the exciting, comfortable, and memorable life waiting for you at your second home - Stanza Living. Here is the list of our residences for boys and girls that outrank even the best paying guest (PG) near Q City
Which are the Best PGs near Q City for Gents/Boys?
The best of all the PGs for gents near Q City is a big fish in a small pond. Because, in the wider world of accommodation, no PG is worthy of you. Because when you leave home to move to another city, you deserve a place that doesn't let you miss it. You deserve a second home - Stanza Living.
Why is Stanza Living an Ideal Choice and Not a PG near Q City?
The answer is simple - because a Stanza Living residence is anything but a PG near Q City. Because you don't just stay in a Stanza Living residence. You live in it, belong to it, make lifelong memories in it. You make it your second home.
Looking for flats & apartments?
You can book a full apartment now and find flatmates on your own. You can add them as flatmates in the agreement before moving in!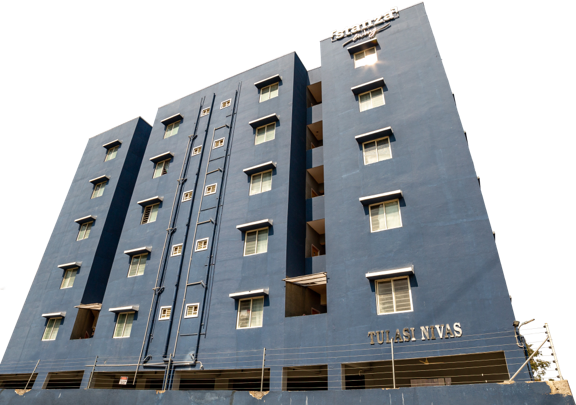 Best-in-class Safety and Hygiene Certified by Equinox Labs
First and foremost, we've adopted thorough hygiene processes over and above our usual protocol.

Residences
Sanitisation

Thermal
Monitoring

Medical & Travel
History
24x7 Quick
Response Teams

Training As per
WHO norms

No-Touch
Dining Facility
Mandatory PPE
for Staff

Sanitisers Placed
at Multiple Areas

Daily Disinfecting
High Touch Areas
0