Gender
Price
Locality

More Filters
Your second home in Laxmi Nagar
If you are looking for PG in Laxmi Nagar, Delhi, we've got an exceptional PG in Laxmi Nagar, for people like you. A fully furnished, professionally-managed hostel in Laxmi Nagar by Stanza Living is waiting to welcome you. Laxmi Nagar is the starting point in the journey of many youngsters like you, on the way to realizing their dreams. But to spend your time here in a boring old PG in Laxmi Nagar? That sounds, well ... boring. You should opt for a place that'll be a key part of this chapter of your life, not just a footnote. And we can tell you for sure that that place can only be Stanza Living, your second home not just any PG in Laxmi Nagar.
Looking for the Best PG in Laxmi Nagar? Here's why you should choose Stanza Living
Stanza Living wins over any PG in Laxmi Nagar. And here's why it will win you over as well. We could start with our rooms. Which are more than just rooms. They are your personal space, designed to reflect your personality and lift your spirits. Besides the physical rooms, we also have room for all your needs. Our list of amenities includes essentials and even those that others don't consider essential enough, so you can truly experience what comfortable living is. Next on the list is life at Stanza living. Thanks to our one-of-a-kind community program that includes movie screenings, game nights, and more (all conducted within social distancing norms), your life over here won't be limited to those rooms we talked about earlier. Now, these are just three reasons off the top of our heads. There are many more reasons to choose Stanza Living over a PG in Laxmi Nagar. But to say it in one sentence - Choose Stanza Living because it is not just a PG in Delhi, but your second home.
Points to Remember While Renting a PG in Laxmi Nagar
Most folks will tell you to get your notepad out. And write down the many things to remember while renting a PG accommodation in Laxmi Nagar. What is the room like? Do they provide amenities like wifi, food, AC, and power backup? This and a whole lot more. But you really don't need to spend hours and hours checking everything. We got a hostel in Laxmi Nagar that cover all your need. it's not just a PG, but also a second home for you. Because a home already knows what you need and delivers it. Yes, we are talking about PG in Laxmi Nagar by Stanza Living
*Denotes starting price. Prices may vary with room occupancy and attributes.
FAQs on PG in Laxmi Nagar
Is there Any Good PG in Laxmi Nagar with Single Occupancy?
There's no shortage of single occupancy PGs in Laxmi Nagar. But are they any good? Not a chance in this world. No offense to PGs, but when you move to this city, leaving your home behind, you deserve to stay in a place that's your second one - Stanza Living.
Here is the list of localities for renting affordable PG rooms in Delhi:
How Safe are PGs in Laxmi Nagar for Girls?
We can't speak for other girls PGs in Laxmi Nagar when it comes to safety. But all the Stanza Living residences are equipped with a multi-tier security system which includes CCTV surveillance, biometric entry, and more such measures. Because we can't claim to offer you second homes if we can't help you feel safe inside them.
Here is the list of our best residences for girls that top even the best PG in Laxmi Nagar.
How Good are the Food, Laundry, and Room Cleaning Services of PGs in Laxmi Nagar?
Let's break that down. Do some PGs in Laxmi Nagar have food, laundry, and room cleaning services? Yes of course. But next to the delicious, nutritious meals, professional laundry, and housekeeping staff at Stanza Living, they won't seem that 'good'.
Which are the Best PGs in Laxmi Nagar for Boys?
There are several PGs in Laxmi Nagar, some better than most. But even the best PG in Laxmi Nagar is not in the same league as a Stanza Living residence.
If you wish to experience life in the best PG in Laxmi Nagar, then you have to live in one of these Stanza Living residences.
Which are the Best PGs for Working Professionals in Laxmi Nagar?
For a working professional, what's most important is a PG that has room for them to focus on their work. And nowhere is that done better than at Stanza Living. The stress of daily chores is ours, so your time is all yours. And you can use it to max your work.
How to Search for Affordable Furnished PG in Laxmi Nagar?
Simple - you don't search for a PG in Laxmi Nagar. It might be affordable, but PG's basic furniture will never be worth your money. Choose instead a fully-furnished Stanza Living residence to be your second home.
Don't want to step out of the house just to buy groceries. Check out the best online groceries store in Delhi.
How Safe are PGs in Laxmi Nagar During the Corononavirus Outbreak?
With all due respect to the PGs in Laxmi Nagar, most of them are too small-scale to provide proper protection against COVID-19. But you'll be glad to know that at Stanza Living, you'll have the protection of a safe and hygienic environment, thanks to our COVID-19 Combat-Ready Framework. Read more about it here: www.stanzaliving.com/covid-19.
Cardiff House

MALE

Double

High-Speed WIFI, Laundry Service and +2 more

Video

3D Tour
Poznan House

FEMALE

Double

High-Speed WIFI, Laundry Service and +6 more
Looking for flats & apartments?
You can book a full apartment now and find flatmates on your own. You can add them as flatmates in the agreement before moving in!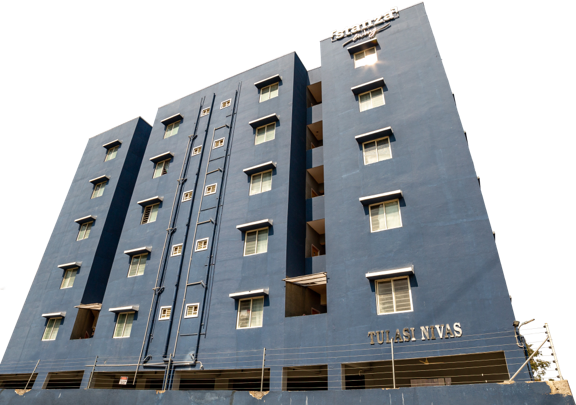 Best-in-class Safety and Hygiene Certified by Equinox Labs
First and foremost, we've adopted thorough hygiene processes over and above our usual protocol.

Residences
Sanitisation

Thermal
Monitoring

Medical & Travel
History
24x7 Quick
Response Teams

Training As per
WHO norms

No-Touch
Dining Facility
Mandatory PPE
for Staff

Sanitisers Placed
at Multiple Areas

Daily Disinfecting
High Touch Areas
0