Gender
Price
Locality

More Filters
Your second home in Bhanwar Kua
Settle for nothing less than the hassle-free stay with Stanza Living, when life takes you to Bhawarkua. Because it's really cool when you get to stay in Bhawarkua - one of the hot and happening spots of Indore. But to spend your time here in a boring old PG in Bhawarkua? That sounds, well ... boring. You should opt for a place that'll be a key part of this chapter of your life, not just a footnote. And trust us when we tell you this. That place is not just any PG in Bhawarkua but your second home - Stanza Living.
What to Look for in a PG in Bhawarkua?
Ironically, the things you should look for in a PG in Bhawarkua, are the ones they lack the most. You expect your bedroom to be a cozy, personal space, but it's just four walls with a bed, table, and chair. You expect your daily essentials to be taken care of, but they expect you to take care of them yourself. You expect a warm, welcoming environment, but you get a dull, boring life in return. The good news is that your options are not limited to these old-school PGs in Indore. Just opt to live in a Stanza Living residence, your second home. And your expectations will not just be met, but surpassed.
Best Paying Guest (PG) in Bhawarkua - Stanza Living
There's a long list of reasons why a PG in Bhawarkua can never compare to a Stanza Living residence. From the physical space to the emotional needs of the community, from the daily essentials to 24*7 security, everything has to be - and is - above typical PG standards. But why give such a detailed way of explaining what makes us different from every PG, when we can sum it up in a few words. A PG will always be just a place to stay in. A Stanza Living residence, your second home, is a place to live in.
If Bhawarkua is not the place for you. Here are our other residences in Indore.
What Precautions are Stanza Living Residences Taking Against Covid-19?
When it comes to COVID-19, we have a strict no-entry policy for it. In fact, we've decided to take all measures necessary to safeguard our residents. Thermal monitoring at the entrance, regular residence sanitization, and social distancing even during the distribution of meals, are a few of the measures we're taking. The advantage we have over a small PG in Bhawarkua is our scale and network. But that means greater responsibility to protect you from the coronavirus. And we don't shy away from our responsibilities to you.
*Denotes starting price. Prices may vary with room occupancy and attributes.
FAQs on PG in Bhawarkua
What is the Best Way to Search for Affordable Furnished PG in Bhawarkua?
Simple - you don't search for a PG in Bhawarkua. No, we're not joking. Because why waste your time in doing that, when you can visit the fully-furnished Stanza Living residences and pick the one that suits your budget to be your second home.
How Much will a Fully Furnished PG in Bhawarkua Cost?
A typical fully-furnished PG in Bhawarkua will cost you a few thousand in rent. But when you miss out on the chance of living in your second home, you realize it's come at a heavy price.
Which are the Best PGs for Ladies/Girls in Bhawarkua?
To be honest, even the best PG in Bhawarkua is not the best option for you. The only place worthy of you is a place that can be your second home. A place like a Stanza Living residence.
Which are the Best PGs in Bhawarkua for Gents/Boys?
The important question is - is a PG for gents in Bhawarkua the best option for you? What you deserve is a place that can be a second home. A place like a Stanza Living residence.
Do I Have to Pay Any Brokerage while Booking a PG in Bhawarkua?
Yes and no. It depends on the route you take to book a PG in Bhawarkua. But with Stanza Living, that's not the case. You can deal directly with us and we have a fair and transparent rental structure to answer all such questions you might have.
Looking for flats & apartments?
You can book a full apartment now and find flatmates on your own. You can add them as flatmates in the agreement before moving in!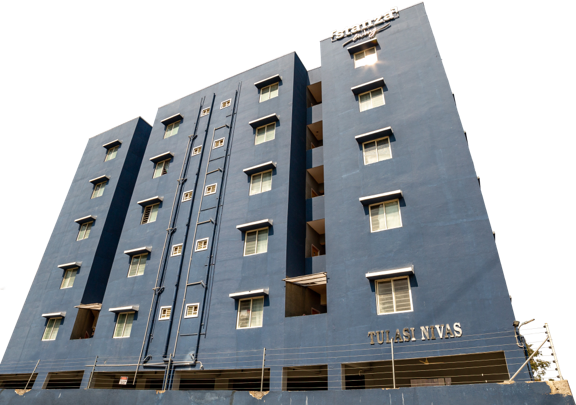 Best-in-class Safety and Hygiene Certified by Equinox Labs
First and foremost, we've adopted thorough hygiene processes over and above our usual protocol.

Residences
Sanitisation

Thermal
Monitoring

Medical & Travel
History
24x7 Quick
Response Teams

Training As per
WHO norms

No-Touch
Dining Facility
Mandatory PPE
for Staff

Sanitisers Placed
at Multiple Areas

Daily Disinfecting
High Touch Areas
0