Gender
Price
Locality

More Filters
Your second home in Sarjapur Road
A fully-furnished Stanza Living residence is waiting to welcome you in Sarjapur Road. The area is growing at a fast pace, and your life will also kick into top gear over here. But to rent a PG in Sarjapur Road instead, will be to kill this phase before it's even started. The smart thing to do would be to find a place that adds memories and excitement to this phase of your life. And we're here to provide you with that place, that second home of yours is not just a PG in Sarjapur Road.
Things to Look for While Renting a PG in Sarjapur Road
The things you should look for in a PG in Sarjapur Road, are usually missing in a paying guest in Sarjapur Road You expect your bedroom to be a cozy, personal space, but it's just four walls with a bed, table, and chair. You expect your daily essentials to be taken care of, but they expect you to take care of them yourself. You expect a warm, welcoming environment, but you get a dull, boring life in return. But thankfully, these boring, old-fashioned PG accommodations are not your only option. You just have to let go of the idea of a PG in Sarjapur Road and find your space inside a Stanza Living residence, which has everything that you look for in a second home.
Want to check other localities? Here is the list of our PG accommodations in popular localities of Bangalore:
Best PG Accommodation in Sarjapur Road for Boys and Girls
Where do we start comparing a Stanza Living residence to a PG in Sarjapur Road? From the physical space to the emotional needs of the community, from the daily essentials to 24*7 security, everything has to be - and is - above typical PG standards. But why give such a detailed way of explaining what makes us different from every luxury PG in Bangalore, when we can sum it up in a few words. While a PG in Sarjapur Road will never be more than just an accommodation, a Stanza Living residence will never be less than a second home.
*Denotes starting price. Prices may vary with room occupancy and attributes.
FAQs on PG in Sarjapur Road
Is there Any Good PG in Sarjapur Road with Single Occupancy?
There's no shortage of single occupancy PG accommodations in Sarjapur Road. But are they any good? There's only one answer - NO! The only place that's an adequate replacement when you leave home for this city, is a second one - Stanza Living.
Here is the list of furnished residences for shared or single room PG accommodation in Sarjapur Road
Do I Have to Pay Any Brokerage while Booking a PG in Sarjapur Road?
That depends. Does the PG owner in Sarjapur deal exclusively through brokers or do they manage it themselves? But with Stanza Living, that's not the case. You can deal directly with us and we have a fair and transparent rental structure to answer all such questions you might have.
Which are the Best PGs in Sarjapur Road for Girls?
No PG in Sarjapur Road is the best one when a PG itself is not the best option for you. That spot is and will also be the place that's not just an accommodation, but your second home - Stanza Living.
Rent single or shared luxury PG accommodations in Sarjapur Road:
How Much will a Fully Furnished PG in Sarjapur Road Cost?
Talking specifically about rent, a PG in Sarjapur Road will cost you a few thousand rupees a month. But the real price you pay is the opportunity you lose out on. The opportunity to live the exciting, comfortable, and memorable life of your second home - Stanza Living.
What is the Best Way to Search for Affordable PG in Sarjapur Road?
The best way to search for a PG in Sarjapur Road is to not search for paying guest accommodation in Sarjapur. No, we're not joking. Because why waste your time in doing that, when you can visit the fully-furnished Stanza Living residences and pick the one that suits your budget to be your second home.
How PGs in Sarjapur Road Ensuring their Residents Stay Safe from Covid-19?
In all of our residences spread across the country, there is no room for COVID-19. We are not allowing ourselves to relax even one bit. While most of the PGs in Sarjapur Road have asked their residents to vacate, we have stuck to our motto of 'Residents First'. For us, you're a member of our family, and we'll protect you from the coronavirus like one.
What Should I Check While Booking a PG in Sarjapur Road?
You should check the rooms, the amenities, the vibe of the place. And a lot more. Or, to make it simpler, just check for the home feeling in that PG in Sarjapur Road. To make it simpler, just come to Stanza Living. The home feeling is our specialty.

Video

3D Tour
Sofia House


UNISEX

Double, Triple

High-Speed WIFI, Professional Housekeeping and +6 more
Looking for flats & apartments?
You can book a full apartment now and find flatmates on your own. You can add them as flatmates in the agreement before moving in!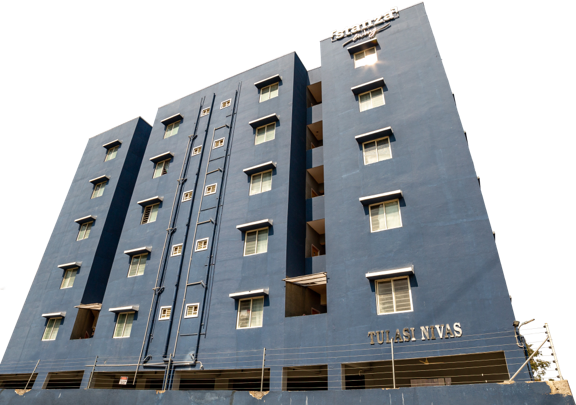 Best-in-class Safety and Hygiene Certified by Equinox Labs
First and foremost, we've adopted thorough hygiene processes over and above our usual protocol.

Residences
Sanitisation

Thermal
Monitoring

Medical & Travel
History
24x7 Quick
Response Teams

Training As per
WHO norms

No-Touch
Dining Facility
Mandatory PPE
for Staff

Sanitisers Placed
at Multiple Areas

Daily Disinfecting
High Touch Areas
0