Gender
Price
Locality

More Filters
Your second home in Gachibowli
Showing 2
Flats for Rent in Gachibowli
So you're looking for rent in Gachibowli, Hyderabad? Then get your running shoes ready. That's because, before you find your ideal flat in Gachibowli, there'll be a lot of running around to do. And once you've found an apartment, you'll also go here and there for furniture and appliances, and wifi, and so much more. We bet just the thought of this running around is making you sweat. But it's okay, you can chill. You have the option of moving into a fully furnished Studio 21 apartment. Where you'll find everything in place when you walk in.
Have furnished apartments available for rent in Gachibowli?
We'd be lying if we said you won't find furnished apartments for rent in Gachibowli. But you have to note, a furnished apartment is far from a fully furnished apartment. A fully furnished apartment has to have all the furniture you need. So that you don't have to use your bed as a dining table. A great example of this is Studio 21's fully-furnished, serviced apartments. Unlike the simply furnished apartments, we believe in meeting all your furniture-related needs. As well as the unrelated ones.
Looking for Apartments for rent in Gachibowli? Choose Stanza Living!
An apartment in Gachibowli is good if you just want an apartment in Gachibowli. But the best apartment is one that doesn't let you deal with the headaches of living in an apartment. Like what? Like groceries, dishes, finding wifi, paying wifi bills, getting furniture, and so much more, bro. And believe it or not, this idea/best/optimal apartment, where you don't have to bother about these day-to-day chores, does exist. It goes by the name of Studio 21 by Stanza Living.
*Denotes starting price. Prices may vary with room occupancy and attributes.
FAQs On Flats For Rent in Gachibowli
Are Furnished Rental Flats Available in Gachibowli?
If just a bed, table, and chair are enough, then there are many "furnished" rental flats available in Gachibowli. Not as easy to find, though, is a place like Studio 21, where all your furniture needs are met. So that your books and shoes don't compete for the same rack.
Are There Affordable Apartments for Rent Available in Gachibowli?
2BHL apartments for rent in Gachibowli come for a few thousand bucks. But at Studio 21, you'll get the apartment, plus furniture, plus services, for the same amount. Not THAT'S affordable.
What Amenities Does a Fully Furnished House for Rent in Gachibowli Offer?
It's well-known that a typical fully-furnished house for rent in Gachibowli won't offer many amenities. But here's some good news: all those amenities you look for - housekeeping, laundry, and more - can be yours when you move into a Studio 21 serviced apartment.
How Much Will a Fully-Furnished Apartment in Gachibowli Cost?
You could easily get a fully furnished apartment in Gachibowli for 15-20K per month. But you'll miss out on life at a fully furnished serviced apartment by Studio 21. So staying in a typical flat will come at a cost.
What Should I Check While Renting a Flat/House in Gachibowli?
Just see if, with the rent for that flat/house in Gachibowli, you get something more - like essential amenities and services. An even simpler way would be to check if it's a Studio 21 apartment. Then essential services like housekeeping and more would be part of the rent.
How is Stanza Living Combating Covid 19 to Keep Apartments/House Safe?
While we welcome everyone, for COVID-19, we have a strict no-entry policy. To prove that, we've put in place our COVID-19 Combat-Ready Framework for your protection."
No Brokerage.
No Hidden Charges.
Make a fully refundable booking on the room of your choice.


Looking for PGs & Hostels?
Choose safety with homelike comfort of a Stanza Living residence, with ready-to-move-in sanitised rooms, extensive amenities and a sense of belonging.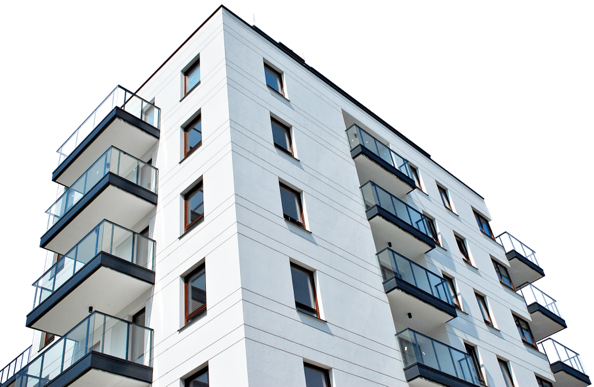 Map View