Gender
Price
Locality

More Filters
Your second home in Gota
Your time in Gota deserves the hassle-free, home-like stay of Stanza Living. Honestly speaking, if you settle for a local PG in Gota, you're wasting an opportunity. What you need is a place that you'll look back on not just as a PG, but also a defining part of this chapter of your life. And we're here to provide you with that place - Stanza Living, your second home.
Flat vs PG in Gota - The Cost of Living
So you're thinking of living in a flat. Yes, the monthly rent seems reasonable, but it's the supposed freedom that comes with it, that's the real deal maker, isn't it? But the freedom comes with being chained to monthly expenses like the help's salary, electricity, maintenance, groceries, and more. Compared to that, a PG in Gota, with its low rent and included amenities, is a much better deal. But also be aware that in many PGs in Ahmedabad, you might have to deal with day-to-day mismanagement and a dull, boring life that makes even the low rent eventually seem like a high price to pay. Fortunately, you are always welcome to your second home - Stanza Living. Where you can chill in the fully-furnished rooms and common areas with your Stanza Living family, while all your daily essentials are taken care of. And all at an occupancy rate that's very economical. Because we believe the priceless home feeling should be very affordable.
What Measures is Stanza Living taking for their Residences Against COVID-19?
While you are always welcome to our residences, COVID-19 is undoubtedly not. We are pro-actively implementing every measure possible to keep our residents safe. Be it thermal monitoring, having fully-sanitized rooms and common areas, or ensuring appropriate distancing and hygiene while serving meals to our residents. We're prepared. Unfortunately, many PGs in Gota have asked their residents to vacate. But true to our resident-first motto, we feel it's our responsibility to keep you safe from the coronavirus. And keep you safe, we will.
Since you are moving to Ahmedabad, you should check out the cost of living in Ahmedabad
*Denotes starting price. Prices may vary with room occupancy and attributes.
FAQs on PG in Gota
How Much Will a Single Room Furnished PG in Gota Cost?
Typically, a single room PG in Gota, fully-furnished or otherwise, will cost you a few thousand rupees a month. But in the same amount, Stanza Living also provides you a feeling of home. And that, if we may say so ourselves, is quite priceless.
What is the Best Way to Search for an Affordable Furnished PG in Gota?
You're at the right place for it. Simply browse through our many residences in the area. After that, we bet you won't need to look for an affordable, furnished PG anywhere else.
Which are the Best PGs in Gota for Gents?
There is no shortage of PGs for gents in Gota. But the best ones are in short supply, as they're more than just PGs. The best ones are like Stanza Living. Less of a PG accommodation, more or a second home.
What Should I Check While Booking a PG in Gota?
Check for a PG in Gota that doesn't seem like any other PG. Just like Stanza Living, which is like a PG that is also a home away from home.

Video

3D Tour
Portland House

MALE

Double, Triple, Quadruple

High-Speed WIFI, Laundry Service and +5 more
Odessa House

FEMALE

Quadruple

High-Speed WIFI, Laundry Service and +5 more
Looking for flats & apartments?
You can book a full apartment now and find flatmates on your own. You can add them as flatmates in the agreement before moving in!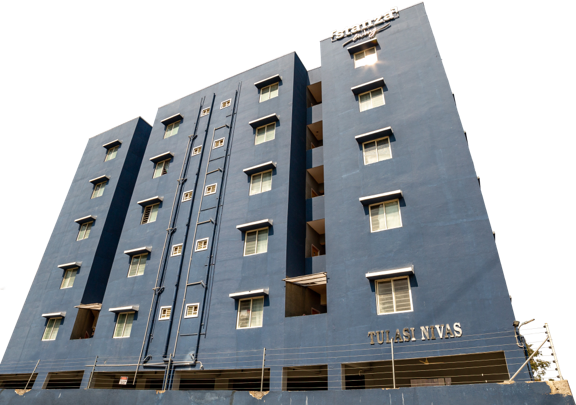 Best-in-class Safety and Hygiene Certified by Equinox Labs
First and foremost, we've adopted thorough hygiene processes over and above our usual protocol.

Residences
Sanitisation

Thermal
Monitoring

Medical & Travel
History
24x7 Quick
Response Teams

Training As per
WHO norms

No-Touch
Dining Facility
Mandatory PPE
for Staff

Sanitisers Placed
at Multiple Areas

Daily Disinfecting
High Touch Areas
0