Gender
Price
Locality

More Filters
Your second home in Navrangpura
Life in Navrangpura comes alive in a fully-furnished, thoughtfully-designed accommodation of Stanza Living. But to move into a local PG in Navrangpura? Wrong move, buddy. Because remember, a usual PG is just a place to stay during these golden years of your life. But a great PG will be as memorable as these years themselves. And you can take it from us - you will find such a place only in Stanza Living.
What to Look for in a PG in Navrangpura?
What thing should you look for in a PG in Navrangpura? Well, it's not one thing. It's many. A bedroom that is also your personal space, more amenities than you thought you needed and a vibrant environment is what makes a great place to live in. And though most PGs near Ahmedabad fall short in most of these criterias, it doesn't mean you're short of options. Just opt to live in a Stanza Living residence, where your expectations will not be only met, but surpassed. You could say it's like a PG that is so much more than a PG.
So it's your first time in Ahmedabad, then check out the best things to do in Ahmedabad
*Denotes starting price. Prices may vary with room occupancy and attributes.
FAQs on PG in Navrangpura
Are there Any Good PGs in Navrangpura with Single Occupancy?
There is no shortage of PGs in Navrangpura, be it single, double or triple occupancy. And yes, some of them are decent, if not good. But to be the very best, a PG has to be more than a PG. It has to be a home away from home, like Stanza Living.
How Safe Will you be from COVID-19 in a Stanza Living Residence?
When it comes to COVID-19, we have a strict no-entry policy for it. We are pro-actively implementing every measure possible to keep our residents safe. Be it thermal monitoring, having fully-sanitised rooms and common areas, or ensuring appropriate distancing and hygiene while serving meals to our residents. We're prepared. While their scale limits many
PGs in Ahmedabad
, we have the resources and the network to make sure you stay protected from the coronavirus in our residences. But truth be told, more than resources, it's our commitment to you that makes all the difference.
What Should I Check While Booking a PG in Navrangpura?
Check for that type of PG in Navrangpura which is nothing like an ordinary PG. Much like Stanza Living, which is not just a place to stay in. But a place to live in.
How Much Will a Fully-Furnished PG in Navrangpura Cost?
There's no exact figure, but a typical PG in Navrangpura will cost you a few thousand rupees a month. But when Stanza Living will provide you all the comforts of home which you've left behind for the same price, the choice is clear.

3D Tour
Annapolis House

FEMALE

Double, Triple, Quadruple

High-Speed WIFI, Laundry Service and +5 more
Wilmington House

MALE

Double, Triple, Quadruple

High-Speed WIFI, Professional Housekeeping and +1 more
Looking for flats & apartments?
You can book a full apartment now and find flatmates on your own. You can add them as flatmates in the agreement before moving in!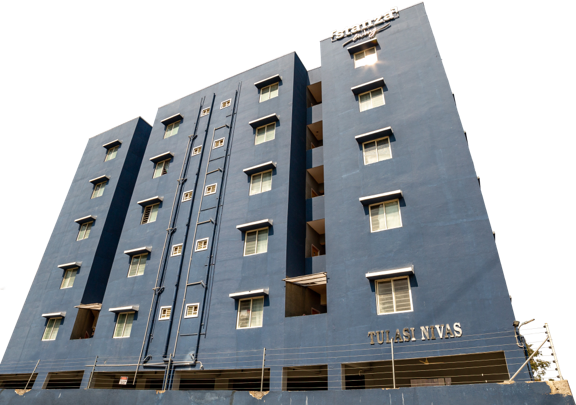 Livorno House

FEMALE

Double, Triple

High-Speed WIFI, Laundry Service and +2 more
Best-in-class Safety and Hygiene Certified by Equinox Labs
First and foremost, we've adopted thorough hygiene processes over and above our usual protocol.

Residences
Sanitisation

Thermal
Monitoring

Medical & Travel
History
24x7 Quick
Response Teams

Training As per
WHO norms

No-Touch
Dining Facility
Mandatory PPE
for Staff

Sanitisers Placed
at Multiple Areas

Daily Disinfecting
High Touch Areas
0