Gender
Price
Locality

More Filters
Your second home in Bengaluru
It's official. Life is taking you to Christ University. But if you settle for a local PG near Christ University, you're wasting an opportunity. Settle for nothing less than a place that will become the heartbeat of this exciting part of your life. And trust us when we tell you this. That place is none other than Stanza Living, far ahead than any best PG near Christ University.
Things to Remember while Renting a PG near Christ University
If you're thinking of renting a PG near Christ University, remember - expect more than just a PG. Because, new or old, big or small, a usual paying guest accommodation will always be just a place to stay. The PG in Bangalore you live in not be just an insignificant part of your story, but a defining part of it. And you and we both know that such a place can be found not in an ordinary PG near Christ University, but in Stanza Living.
Flat vs PG near Christ University - The Cost of Living
Getting the freedom to live by your own rules in a flat, only for a few thousand in rent every month. That's the dream, isn't it? However, when you take the additional expenses into account, like groceries, electricity, maintenance, wifi, etc., you'll realize that freedom comes at a heavy price. As a consequence, a paying guest with its low rent and included amenities becomes a better option. But keep in mind that in many PG near Christ University you'll have to run around, arranging for your essentials because they don't consider them essential enough. So in truth, the low rent turns out to be a high price to pay. Thankfully, you can live in a Stanza Living residence and join the Stanza Living family. And since you'll be family, all your needs, from furniture to daily essentials to an exciting living experience, are priority number one. And while you can't put a price on such an experience, it is yours to have at very economical occupancy rates.
If Christ University is not the right place for you, we have residences in other parts of Bangalore too.
*Denotes starting price. Prices may vary with room occupancy and attributes.
FAQs on PG in Christ University
Which are the Best Gents PGs near Christ University?
There's a PG for gents near Christ University on almost every street. But finding the best ones is hard because they don't look like normal paying guests. The best ones are those that, in a strange city, give you a familiar feeling of home. Like Stanza Living.
What Should I Check While Booking a PG near Christ University?
Check for what the paying guest accommodation provides other than being just a PG near Christ University. Then you realize, that what you need are the comfort, memories, and excitement of your second home - Stanza Living.
How Safe are PG near Christ University for Students?
We can't vouch for the safety of any old-school PG near Christ University. You'll have to ask them. All we can do is list the many components of our multi-tier, tech-enabled security system. Like the biometric entry and the CCTV surveillance of all important areas of a residence. Because we can't claim to offer you second homes if we can't help you feel safe inside them.
In need of the best PG near Christ University? Then all you need is this list of Stanza Living residences.
Are Stanza Living Residences Safe from Covid-19?
It's natural to be worried about the impact of COVID-19. So are we. Any safety measures to keep out the coronavirus is a necessary measure in our book. Be it thermal monitoring, social distancing in all common areas, regular residence sanitization, zero-contact distribution of meals, or any of the many other precautions that we're taking. There is more than one PGs near Christ University which has asked its residents to vacate the building. But we'd rather work extra hard to ensure your safety against the coronavirus in your second home, and that's what we're doing.
Which are the Best PGs near Christ University for Ladies?
You'll never run short of ladies PGs near Christ University. But when we're talking of the best ones, only one stands out. And that is none other than Stanza Living.
Is there Any Good PG near Christ University with Single Occupancy?
Be it single, double, or triple occupancy, there are many good PG near Christ University. But you should settle for nothing but the best. And that's a PG is a home away from home, like Stanza Living.

Video

3D Tour
Hamburg House

MALE

Single, Double, Triple

High-Speed WIFI, Professional Housekeeping and +7 more

3D Tour
Bratislava House

MALE

Single, Double, Triple

High-Speed WIFI, Laundry Service and +8 more
Looking for flats & apartments?
You can book a full apartment now and find flatmates on your own. You can add them as flatmates in the agreement before moving in!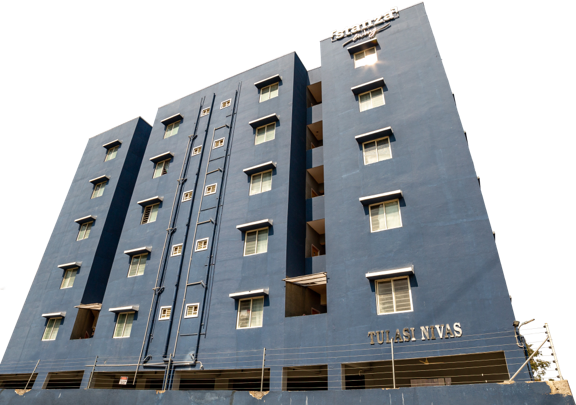 Best-in-class Safety and Hygiene Certified by Equinox Labs
First and foremost, we've adopted thorough hygiene processes over and above our usual protocol.

Residences
Sanitisation

Thermal
Monitoring

Medical & Travel
History
24x7 Quick
Response Teams

Training As per
WHO norms

No-Touch
Dining Facility
Mandatory PPE
for Staff

Sanitisers Placed
at Multiple Areas

Daily Disinfecting
High Touch Areas
0