Gender
Price
Locality

More Filters
Your second home in Bengaluru
Stop looking, there is a unique PG in Jayanagar, for folks like you. There is no other PG in Jayanagar, Bangalore like it. Actually, it's not even a conventional PG accommodation. You'll feel like a member of a big but close-knit family. Now, when you feel like family in a place, it starts feeling like home. And that's exactly what this place is. It's Stanza Living, a second home to many youngsters like yourself. And it can be yours as well.
Points to Check for while Renting a PG in Jayanagar
There is no end to the things you should look for in a PG in Jayanagar spacious rooms, modern utilities, and services? Even if you get into the fine details, you are bound to miss a few important ones. Checking every PG would be impossible. The list is exhaustive and you have to go through it at every PG in Bangalore. Just avoid all the hassle and opt to live in a Stanza Living PG accommodation in Jayanagar, you don't need to bring that checklist along. Just your belongings will do. We know every item on that list of yours. And you can rest assured that we'll never run short of any of them. It's the kind of comfort that will remind you of home. That's why we say that Stanza Living is your second one.
Best Gents and Ladies PG in Jayanagar, Bangalore
There are no PGs like Stanza Living. We are simply different Our spacious rooms are really yours since they contain a part of your essence. We could bore you with the list of amenities provided for you. From basic to state-of-the-art, we have you covered. The amenities are not it, though. We feel it should not be limited to just your rooms. So we organise movie screenings, game nights, festive celebrations and more (all with proper social distancing, of course). But you know what? The only difference that matters, because of which you should choose Stanza Living over any plain, old PG near Jayanagar is that it is not a hostel, but your second home.
Jayanagar is not the only place for a second home. We have residences in other parts of Bangalore too.
Places in and around Jayanagar: Shetty Halli, Jayanagar West, Jayanagar East, Dasappa Garden, Jayanagar 2nd block, 3rd block, 4th block, 5th block, 7th block, 8th block, 9th block, Jayanagar Metro Station
*Denotes starting price. Prices may vary with room occupancy and attributes.
FAQs on PG in Jayanagar
How Safe and Secured are PGs in Jayanagar for Working Professionals?
Only our multi-tier tech-enabled security system is acceptable when it comes to your safety. If a PG in Jayanagar doesn't come with the same level of security, we're afraid it is not safe enough.
Here we have listed some of the best PGs in Jayanagar ideal for students and working professionals:
Which are the Best Ladies PGs in Jayanagar, Bangalore?
Go to any of the Stanza Living residences. And you'll find it equipped with our standard multi-tier security system. Now, if ever, you can spot a local
girls PGs in Jayanagar
with a higher level of security, then you could call it the safest girls PG in Jayanagar.
Where can I Find the Best Gents PG in Jayanagar?
You'll never run short of
gents PGs in Jaynagar
. But the best ones are not so easy to come by since they are more than just boys PG in Jayanagar. Very much like Stanza Living. A place that's not just a place to stay, but a home away from home.
Does Stanza Living Hostels in Jayanagar have a TV in the room?
We know you won't like hearing this, but no. The TVs in Stanza Living are not in rooms, but in common areas. You'll also get to play games like foosball and carrom over there. Makes you think, why would you even want to go back to your room, right?
Where can I Find a Good Single/Multiple Occupancy PG in Jayanagar?
You're in luck. There is plenty of good single/multiple occupancy PGs. But you deserve so much more than just good, bro. You deserve a place that feels like home. You deserve Stanza Living.
Do PGs in Jayanagar Provide 24/7 Power Backup?
Well, lots of PGs claim to provide 24X7 power backup. But how many will deliver during a power cut? Who knows. Now, 24X7 power backup is also one of Stanza Living's claims. But once you live with us, you'll realise we're one of the few to back it up.
How Good are the Food and other Basic Amenities of PGs in Jayanagar?
If you choose to live at Stanza Living, your tummy will be satisfied with our delicious, nutritious meals, and your room and clothes will be cleaned by our professional housekeeping and laundry services. It would be unfair to compare them to chef-prepared meals and professional services. Is it possible to find a PG in Jayanagar with the same services? Yeah, sure. Will they be of the same quality? Yeah, right.
Which is the Best Option (Double or Single room) PG near me?
Only you know the answer to that question since it depends on what you prioritise - privacy or company. The only thing we can tell you for sure is that you'll find each of these options at a Stanza Living PG in Jayanagar.
What Precautions are taken by PGs in Jayanagar During the Covid-19 Outbreak?
Most PGs in Jayanagar is too underprepared for the pandemic. They lack resources and adequately trained staff to offer COVID-19-free premises. At Stanza Living, however, we have prepared a COVID-19 Combat Ready Framework for your safety.
Bregenz House

FEMALE

Single, Double

High-Speed WIFI, Professional Housekeeping and +1 more
Villareal House

FEMALE

Single, Double, Triple

High-Speed WIFI, Professional Housekeeping and +1 more
Looking for flats & apartments?
You can book a full apartment now and find flatmates on your own. You can add them as flatmates in the agreement before moving in!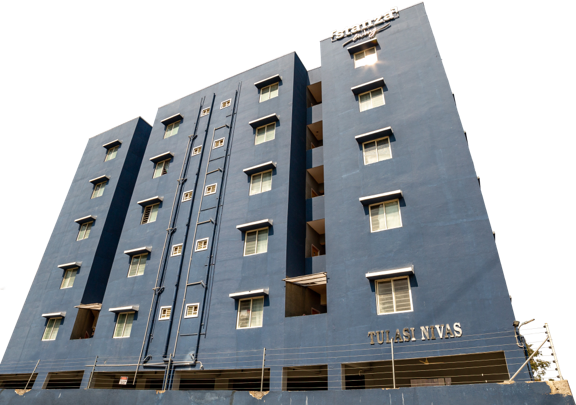 Best-in-class Safety and Hygiene Certified by Equinox Labs
First and foremost, we've adopted thorough hygiene processes over and above our usual protocol.

Residences
Sanitisation

Thermal
Monitoring

Medical & Travel
History
24x7 Quick
Response Teams

Training As per
WHO norms

No-Touch
Dining Facility
Mandatory PPE
for Staff

Sanitisers Placed
at Multiple Areas

Daily Disinfecting
High Touch Areas
0