Gender
Price
Locality

More Filters
Your second home in Kukatpally
Here's a secret: there's a special PG in Kukatpally, Hyderabad waiting for you. But how exactly is this hostel in Kukatpally 'special'? Simple, for people like you. It'll be hard for you to find another PG like it. In fact, it doesn't feel like a PG at all. It feels more like home. A home offers something beyond housing; it offers a feeling of belonging. And that's exactly what this PG hostel in Kukatpally is. It's what thousands of youngsters like you call their second home - Stanza Living.
Best Boys and Girls PG in Kukatpally, Hyderabad
It's no secret that Stanza Living is unlike any other hostel in Kukatpally Honestly speaking, there's no shortage of reasons why Stanza Living is a better option for you than even the best gents and ladies hotels in Kukatpally. From the vibrance of the bedrooms and common areas to the comforts of the many amenities, from the new-age tech integrations to the old-school human-to-human. Stanza Living residence leaves even the best PGs in Hyderabad behind, in every category. But why bother you with so many details, when you can be convinced to choose Stanza Living with just a few words. A PG in Kukatpally, no matter which one, will always make you miss home. But, leave that aside. Leave all of it aside. The only reason you need to choose Stanza Living over any typical PG hostel in Kukatpally is that it's not just a PG, but your second home.
Things to Keep in Mind While Renting a PG in Kukatpally
Going by popular opinion, the things to remember while renting a PG in Kukatpally is like memorizing algebra equations in school. Does the room have the furniture you need? Does it come with wifi, power backup, AC, food, and other amenities? And these are just two of the many things on the list. But why get jumbled up in these checklists? We say that you should look for that one thing that covers everything else. And there is a place just like that, a place that is not just accommodation, but your second home - Stanza Living. Since you are moving to Kukatpally, try out the services of these top packers and movers in Kukatpally.
Want to check out other localities in Hyderabad? Well, we have residences there too.
*Denotes starting price. Prices may vary with room occupancy and attributes.
FAQs on PG in Kukatpally
What Should I Look for While Renting a Ladies Hostel in Kukatpally?
First, you need to look for amenities and services then you should look for security, then you look for whether the PG is giving you the feeling of your second home or not. After all, when a Stanza Living residence is waiting to be your second home, there's no other option.
Is there Any Good Single Room PG near me?
Hostels in Kukatpally, whatever the occupancy, are many in number. But given your aspirations, can they be considered good enough for you? Absolutely, most definitely, not! When you leave home and come to this city, you deserve better than hostel accommodation. You deserve a second home. Like Stanza Living.
Which are the Best Ladies Hostel in Kukatpally?
You could go through the entire list of
PGs in Kukatpally for women
but will not find one good enough. Because even the best girls hostels in Kukatpally are not the best option for you. That spot is and will also be the place that's not just an accommodation, but your second home - Stanza Living.
Which is the Best Boys Hostel in Kukatpally?
Why settle for a PG in Kukatpally that's only the best hostels in Kukatpally for boys? We at Stanza Living, give 100% percent to all of our residences. So be it for boys or girls, what you get here will always be the best.
How Good are the Food and other Amenities Provided by the PGs in Kukatpally?
We admit, there are many PGs near Kukatpally which provide these services. But up against the expertly curated meals and professional laundry and housekeeping services of Stanza Living, can they be considered good enough for you? Not a chance.
Looking for flats & apartments?
You can book a full apartment now and find flatmates on your own. You can add them as flatmates in the agreement before moving in!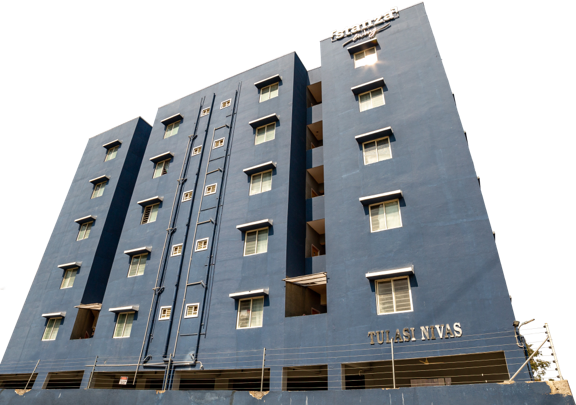 Best-in-class Safety and Hygiene Certified by Equinox Labs
First and foremost, we've adopted thorough hygiene processes over and above our usual protocol.

Residences
Sanitisation

Thermal
Monitoring

Medical & Travel
History
24x7 Quick
Response Teams

Training As per
WHO norms

No-Touch
Dining Facility
Mandatory PPE
for Staff

Sanitisers Placed
at Multiple Areas

Daily Disinfecting
High Touch Areas
0