Gender
Price
Locality

More Filters
Your second home in Sarjapur Road
Here to find a flat for rent in Sarjapur Road in Bangalore? We hope you brought your running shoes with you. That's 'coz finding a flat in Sarjapur Road will demand a lot of running around from you. And wait. It's not just for the flat, but also for the furniture and appliances inside it. As well as the wifi, food, and more. But if even the idea of all this running around is making you sweat, then we have a reason for you to chill. You have the option of moving into a fully furnished Studio 21 apartment. Where you'll find everything in place when you walk in.
Things to Consider While Choosing a Flat/House for rent in Sarjapur Road
Many. That's the word to describe the things to consider while choosing a flat for rent in Sarjapur Road. Like the rent, the furniture is there an AC, how near the nearest grocery store is. Yes, that's a lot of grown-up stuff. Especially for someone like you, who's probably still a teenager at heart, right? So wouldn't you prefer a house where you know someone else is taking care of all this grown-up stuff? A place with a rent that fits your budget and amenities that fit your still-too-young-to-adult lifestyle. A place like a fully furnished, serviced apartment by Studio 21.
Looking for Apartments for rent in Sarjapur Road? Choose Stanza Living!
If you're looking for an apartment in Sarjapur Road, any apartment in Sarjapur Road is good enough. But you should opt for a place that frees you from the responsibilities of adulthood. Like getting furniture. Getting wifi. Buying groceries. Then turning those groceries into food. And believe us, this ideal apartment, where all these adult responsibilities are someone else's, is on the market. It's - no points for guessing - a fully furnished, serviced Studio 21 apartment by Stanza Living.
*Denotes starting price. Prices may vary with room occupancy and attributes.
FAQs on Flats for rent in Sarjapur
Are There Affordable Apartments for Rent Available in Sarjapur Road?
For a few thousand bucks, you can get a decent apartment in Sarjapur Road. But for the same rent, Studio 21 also provides furniture, housekeeping, and other essential amenities. We'd say that changes what "affordable" means.
What Amenities Does a Fully Furnished House for Rent in Sarjapur Road Offer?
A typical furnished house for rent in Sarjapur Road won't offer much in way of amenities. Thankfully, professional housekeeping, laundry, and other essential services can be yours for the same rent, in a Studio-21 serviced apartment.
How Safe are Rental Flats in Sarjapur Road for Students and Working Professionals?
At best, the rental flat will have a CCTV camera outside it. At worst, a simple lock on the door. At Studio 21, we have a complex, tech-enabled security system at every one of our apartments. As simple as that.
What is the Best Way to Search for an Affordable Furnished Rental Flat in Sarjapur Road?
Well, you're in luck. We have many Studio 21 serviced apartments for you to choose from. Rent-wise, they're super affordable. And when it comes to comfort and ease of living, it's priceless.
How is Stanza Living Combating Covid 19 to Keep Apartments/House Safe?
We're all about being welcoming. The only exception to the rule is COVID-19. That's why we've implemented our COVID-19 Combat-Ready Framework for your protection.
No Brokerage.
No Hidden Charges.
Make a fully refundable booking on the room of your choice.


Looking for PGs & Hostels?
Choose safety with homelike comfort of a Stanza Living residence, with ready-to-move-in sanitised rooms, extensive amenities and a sense of belonging.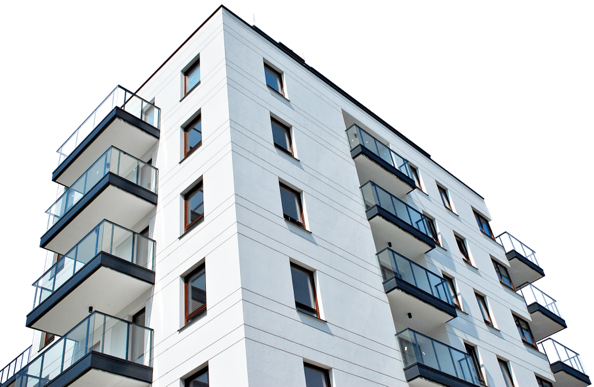 0