Gender
Price
Locality

More Filters
Your second home in Wagholi
Stop looking, there is a unique PG in Wagholi, for folks like you. There is no other PG like it. In fact, it doesn't feel like a Hostel in Wagholi at all. It's the fact that it is not any ordinary PG accommodation. And you won't feel like a paying guest over here. You'll feel like a member of one large family. Now, when you feel like family, the place starts to feel like home. Well, that's precisely what this 'PG' is. It's a place that won't let you miss home, by being your second one. It's Stanza Living.
Things to Remember while Renting a PG in Wagholi
Most folks will tell you to get your notepad out. And write down the many things to remember while renting a PG in Wagholi. What is the room like? Do they provide amenities like wifi, food, AC, and power backup? This and a whole lot more. But you know what? We don't think you need to check for each item on the list. There is one quality in a PG that covers it all. Always remember that only a PG that is less than a PG and more like a home is what you need. Because at a place like home will take care of all your needs and that's what you should pick. And a perfect example of that is Stanza Living, your second home.
Rent Best PG in Wagholi
There's a long list of reasons why Stanza Living is head and shoulders above every other PG in Wagholi. From the physical space to the emotional need of community, from the daily essentials to 24*7 security, everything has to be - and is - above typical standards of PGs in Pune. But why bother you with so many details, when just these few words should do the trick. A PG in Wagholi, no matter which one, will always make you miss home. But a Stanza Living residence will be your second one.
*Denotes starting price. Prices may vary with room occupancy and attributes.
FAQs on PG in Wagholi
How Can I Rent an Affordable Furnished PG in Wagholi?
Well, you've come to the right place. All there's left to do is for you to check out our many residences. Then your quest for an affordable, furnished PG in Wagholi will be over.
List of Best PGs in Wagholi, Pune:
Which are the Safest Girls PG in Wagholi?
Nothing less than a multi-tier tech-enabled security system is what you'll find at every Stanza Living residence. Now, a local PG can claim to be the safest PG for ladies if one day it provides a higher level of security. Till that day arrives, you have Stanza Living.
Is there Any Good Single Room PG in Wagholi?
Be it single, double, or triple occupancy, there are many good PG in Wagholi. But good is not good enough. You need the very best. You deserve a place that can be more than just a PG for you. You deserve Stanza Living.
How Good are the Food and Other Services of PGs in Wagholi?
Do some PGs have these offerings? Yes, they do. But can they be considered 'good' compared to the expertly curated meals and professional laundry and housekeeping services at Stanza Living? Absolutely not.
Is There Any Good PG in Wagholi for Male?
You'll never run short of a
PG in Wagholi for males
. But when we're talking of the best ones, only one stands out. Ask anyone, and they'll tell you that it's Stanza Living.
What Measures PGs in Wagholi Taking to Safeguard their Residents from COVID-19?
Many PGs in Wagholi have asked their residents to vacate the premises in this crisis. But for us, you are family, and keeping you safe from the coronavirus, is our responsibility. The doors to our residences are always open for you. So in today's circumstances, no measure is unimportant for us. Be it regular residence sanitization, thermal monitoring, social distancing in all common areas, having a quick response team on standby, contact-free distribution of meals, or anything else.

Video

3D Tour
Ripon House


UNISEX

Single, Double, Triple

High-Speed WIFI, Professional Housekeeping and +5 more

Video

3D Tour
Manisa House

FEMALE

Double

High-Speed WIFI, Professional Housekeeping and +3 more
Looking for flats & apartments?
You can book a full apartment now and find flatmates on your own. You can add them as flatmates in the agreement before moving in!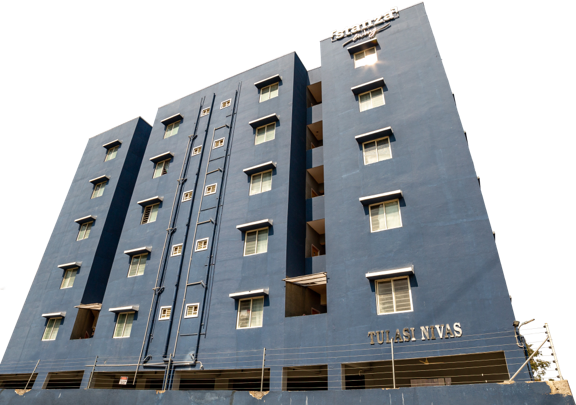 Best-in-class Safety and Hygiene Certified by Equinox Labs
First and foremost, we've adopted thorough hygiene processes over and above our usual protocol.

Residences
Sanitisation

Thermal
Monitoring

Medical & Travel
History
24x7 Quick
Response Teams

Training As per
WHO norms

No-Touch
Dining Facility
Mandatory PPE
for Staff

Sanitisers Placed
at Multiple Areas

Daily Disinfecting
High Touch Areas
0