Gender
Price
Locality

More Filters
Your second home in South Campus
What could be better than a fully-furnished Stanza Living residence for the South Campus phase of your life. You see, there are fewer places that leave an impact that South Campus will have on you. And if you settle for just a PG in South Campus, you're wasting this opportunity that has come your way. The smart thing to do would be to find a place that adds memories and excitement to this phase of your life. And we're here to provide you with that place, that second home of yours is not just a pg in South Campus - Stanza Living.
Best PG in South Campus, Delhi
Where do we start comparing a Stanza Living residence to a PG in South Campus? The thoughtfully and vibrantly designed spaces, the XXXL list of amenities, the community events, the technology, all put us on the top of the table, much higher than the average PG. But rather than list down every single pro and con (well, mostly pros for us, cons for PGs), we think one simple phrase sums it up best. While a PG in Delhi will never be more than just an accommodation, a Stanza Living residence will never be less than a second home.
How Safe will you be from Covid-19 in a Stanza Living Residence?
The doors to our residences are always open for you. But never for COVID-19. In these circumstances, every measure possible is our number one priority. From thermal monitoring at the entrances to social distancing in all common areas. From regular residence sanitization to access to hand-sanitizers in all areas. Nothing is unimportant. Unlike the small-scale PGs in South Campus, we have professional management and an extensive industry network. And we will use it to keep you safe from the coronavirus.
What to Look for in a PG in South Campus?
The things you should look for in a PG in South Campus, are probably not available in a PG in South Campus. You want a vibrant yet cozy space where you can live in, but what you get is a dull and comfortless space you only stay in. Since many amenities will be lacking, your time table will be taken up because you'll be running around to arrange for them. And, as much as the amenities, the feeling of home you cherish will also be missed. Fortunately, you don't have to settle for a PG in South Campus. Just opt to live in a Stanza Living residence, your second home. And your expectations will not just be met, but surpassed.
If South Campus is not the place for you. Here are our other residences in Delhi.
*Denotes starting price. Prices may vary with room occupancy and attributes.
FAQs on PG in South Campus
Do I Have to Pay Any Brokerage while Booking a PG in South Campus?
Unfortunately, that's the sad truth about many PGs in South Campus. That's where Stanza Living makes a difference. We have a fair and transparent rental structure. And you only have to deal with us when you wish to move into one of our properties. So bye-bye, brokerage.
How Much will a Fully Furnished PG in South Campus Cost?
With a few thousand in rent, you could get yourself a furnished PG in South Campus (can't say if it'll be fully furnished). But you will also lose out the opportunity to live in your second home. Now is that a cost you're willing to bear?
Which are the Best PGs in South Campus for Gents/Boys?
What you must first ask is - should you even be considering a PG for gents, even the best one? What you deserve is a place that has the comforts of home, even hundreds of miles away from it. And that's something you'll only get with Stanza Living, your second home.
How is Stanza Living Different from Local PGs in South Campus?
No matter how much they try, PGs in South Campus will always be just like PGs. But a Stanza Living residence will always be your second home. If that doesn't make all the difference, we don't know what does. Here is the list of our residences for boys and girls that outrank even the best paying guest (PG) in South Campus.
What Should I Look for While Renting a PG in South Campus?
Look for reasons to not rent one. You deserve much, much more than that. You deserve a second home like Stanza Living.

Video

3D Tour
Nagoya House

MALE

Single, Double

High-Speed WIFI, Laundry Service and +6 more

Video

3D Tour
Tokyo House

FEMALE

Double, Triple

High-Speed WIFI, Laundry Service and +6 more
Looking for flats & apartments?
You can book a full apartment now and find flatmates on your own. You can add them as flatmates in the agreement before moving in!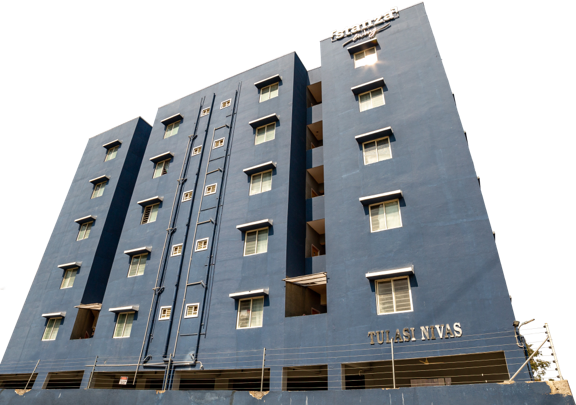 Best-in-class Safety and Hygiene Certified by Equinox Labs
First and foremost, we've adopted thorough hygiene processes over and above our usual protocol.

Residences
Sanitisation

Thermal
Monitoring

Medical & Travel
History
24x7 Quick
Response Teams

Training As per
WHO norms

No-Touch
Dining Facility
Mandatory PPE
for Staff

Sanitisers Placed
at Multiple Areas

Daily Disinfecting
High Touch Areas
0