Gender
Price
Locality

More Filters
Your second home in Bengaluru
Have you been searching for a PG in Yelahanka? We found it! The perfect PG for you. So unique, that you won't find anything like it elsewhere. And you won't feel like a paying guest over here. You'll feel like a member of one large family. Now, how else would you describe a place where you get the family feeling? You'd say it's a place that feels like home. And that's what this 'PG in Yelahanka' is. It's your second home in a strange, new city - Stanza Living.
Things to Check for in a PG in Yelahanka
Making a complete list of the things to remember is not possible. Big rooms, services, modern utilities. Is that all you could think of? But with so much to look for, you will definitely end up missing quite a few things. That sounds hard enough. Since many daily essentials are missing, arranging for them becomes your headache. And the feeling of belonging that everybody needs, is nowhere to be found in any basic, functional PG in Bangalore. But you can leave all that hassle behind when you come to Stanza Living. Everything you need is already there. You could say the only thing missing is a hassle. In fact, once you move in, you'll feel right at home. That's why it'll become your second one.
Best PG in Yelahanka
Many youngsters have chosen Stanza Living over any local PG in Yelahanka. And this is why. Let's talk about our rooms first. Because they are nothing like rooms you'll find elsewhere. Inside the four walls, you'll find a space that is very vibrant, very comfortable, very you. We can talk about the essential amenities. In our case, they include those amenities that others don't consider essential enough. No need of yours is unimportant for us, strictly speaking. Next, we can talk about life at Stanza Living. To keep it short, there actually is one at Stanza Living. Thanks to the movie screenings, game nights, and other community events and workshops (all conducted with social distancing practices in place, of course). But you know what? The only difference that matters, because of which you should choose Stanza Living over any plain, old PG in Yelahanka is that it is not a paying guest accommodation, but your second home.
Want to think beyond Yelahanka? No worries, we have PG accommodations in other parts of Bangalore as well.
*Denotes starting price. Prices may vary with room occupancy and attributes.
FAQs on PG in Yelahanka
What is the Cost of Fully Furnished PG in Yelahanka Cost?
A fully-furnished PG in Yelahanka will come with an affordable rent. But you will also lose out on the opportunity to live in your second home. Now is that a cost you're willing to bear?
Here is the list of popular localities for renting a furnished PG near Yelahanka:
Which are the Best PGs in Yelahanka for Gents?
PGs in Yelahanka for Gents
are not in short supply. But the best ones are rare because they are more than just PG accommodation. The best ones are those that, in a strange city, give you a familiar feeling of home. Like Stanza Living.
Which are the Best Ladies PG in Yelahanka, Bangalore?
There are good
PGs in Yelahanka for ladies
and are many in number. Some better than the others. But the best option for you? Well, we all know what that is. And of course, that is Stanza Living.
Given below are the best PGs in Yelahanka for both ladies and gents:
Is it Right to Rent Single Room PG in Yelahanka?
That answer lies with you. Since the type of occupancy depends on the type of person you are. The only thing we can tell you for sure is that you'll find each of these options at Stanza Living.
How are the Food Services of PGs in Yelahanka?
Nothing less than delicious, nutritious food is served at Stanza Living, and nothing less than professional teams take care of your room cleaning and laundry. Is it possible to find a PG in Yelahanka with the same services? Yeah, sure. Will they be of the same quality? Yeah, right.
What Should I Look for While Renting a PG in Yelahanka?
Look for reasons to not rent one. Because why bother checking out PGs in Yelahanka when there's a Stanza Living residence waiting to be your second home.
How are PGs in Yelahanka Protecting their Residents Against Covid-19?
We understand that you're worried about the impact of COVID-19. Because so are we. Basically, our approach is simple. There are no unnecessary measures. Everything (from thermal monitoring to full sanitization of the residences to the contact-free distribution of meals) is equally important. Unlike most PGs in Yelahanka, we're not limited by resources or scale. We have the capability and, to protect you from the coronavirus, we're going to use it.

3D Tour
Acapulco House

MALE

Double, Triple

High-Speed WIFI, Laundry Service and +6 more

3D Tour
Hobart House

FEMALE

Single, Double

High-Speed WIFI, Professional Housekeeping and +5 more
Looking for flats & apartments?
You can book a full apartment now and find flatmates on your own. You can add them as flatmates in the agreement before moving in!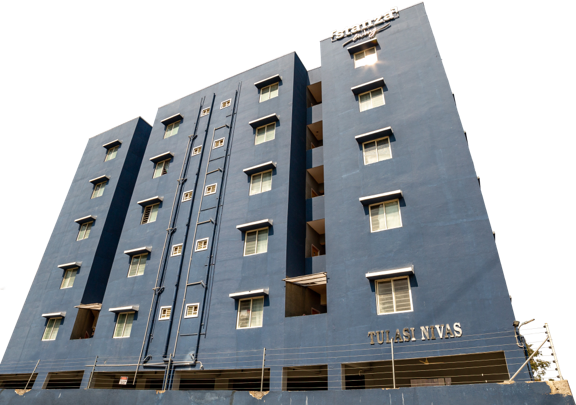 Best-in-class Safety and Hygiene Certified by Equinox Labs
First and foremost, we've adopted thorough hygiene processes over and above our usual protocol.

Residences
Sanitisation

Thermal
Monitoring

Medical & Travel
History
24x7 Quick
Response Teams

Training As per
WHO norms

No-Touch
Dining Facility
Mandatory PPE
for Staff

Sanitisers Placed
at Multiple Areas

Daily Disinfecting
High Touch Areas
0