Gender
Price
Locality

More Filters
Your second home in Bengaluru
Have you been searching for a PG in JP Nagar? We found it! The perfect PG for you. So different that nothing else is comparable. In fact, it doesn't feel like a PG in JP Nagar at all. You'll feel like part of a big, happy family. Now, when you feel like a family in a place, it starts feeling like home. And that's exactly what this place is. It's your one and only second home - Stanza Living.
Points to Remember while Renting a PG in JP Nagar
There is no end to the things you should look for in a PG in JP Nagar huge rooms, quality food, modern utilities. Is that everything you could come up with? You might still end up missing quite a few things. The list is exhaustive and you have to go through it at every single PG in Bangalore you have your eye on. Not something to look forward to, right? But you can leave all that hassle behind when you come to Stanza Living. Everything you need is already there. No wonder Stanza Living is your second one.
Best Ladies and Gents PG in JP Nagar, Bangalore
Choosing Stanza Living over any male/female PG in JP Nagar will be the easiest choice you make. Let's see why. We could start with our rooms. Which are more than just rooms. They are your personal space, designed to reflect your personality and lift your spirits. Let's move on to the amenities. They include everything from what is considered essential to those that are considered non-essential. Up next, is life at Stanza Living. We feel that it shouldn't be limited to just your room. So we organize movie screenings, game nights, and more (within social distancing norms, of course) so that life is always happening over here. But, to be honest, just one reason will do. You should choose Stanza Living because it won't be just a paying guest in JP Nagar Bangalore, but your second home.
Want to check other localities? No worries, we have PGs in other parts of Bangalore as well.
Places in and around JP Nagar: R.K Colony, Manjunath Colony, ITI Layout, and Jaya Nagar Block 1, JP Nagar Phase 1, Phase 2, Phase 3, Phase 4, Phase 5, Phase 6, Phase 7.
*Denotes starting price. Prices may vary with room occupancy and attributes.
FAQs on PG in JP Nagar
Which type of PG Accommodation in JP Nagar Is better? Single or Multiple Occupancy?
There's no rulebook/guide/cheatsheet for this question. It all depends on what you like more - me-time or group chilling. The only thing we can tell you for sure is that you'll find each of these options at Stanza Living PG in JP Nagar.
Which are the Best PGs for Gents in JP Nagar?
The best of all the
Gents PGs in JP Nagar
are the ones least like a PG accommodation. Just like Stanza Living. More than your local paying guest accommodation, it is your second home.
Given below is the list of luxury shared or single room PGs in JP Nagar:
How Secure are PGs in JP Nagar for Ladies?
To keep you safe, we at Stanza Living insist on our multi-tier tech-enabled security system. If a ladies PG in JP Nagar doesn't come with the same level of security, we're afraid it is not safe enough.
Why is Stanza Living an Ideal Choice when Looking for the Best PG in JP Nagar?
The answer is comfort. Material comfort of the amenities, the comfort of your personal space, and the people who make everything comfortable. And, before we forget, an environment that feels just like home.
How Good are the Food, Laundry, and Room Cleaning Services of PGs in JP Nagar?
Loca PGs in JP Nagar might be good, but can they top customized chef-prepared meals and professional housekeeping services, including laundry? Stanza Living offers both and if your PG accommodation doesn't have either, it is not good enough.
What Measures are taken by PGs in JP Nagar During the Covid-19 Outbreak?
Unfortunately, most PGs in JP Nagar lack the resources or appropriately trained staff to ensure safety during these times. But we have done our bit at Stanza Living, with our COVID-19 Combat-Ready Framework.

Video

3D Tour
Denver House

MALE

Double

High-Speed WIFI, Professional Housekeeping and +7 more

Video

3D Tour
Liverpool House

MALE

Double

High-Speed WIFI, Professional Housekeeping and +5 more
Looking for flats & apartments?
You can book a full apartment now and find flatmates on your own. You can add them as flatmates in the agreement before moving in!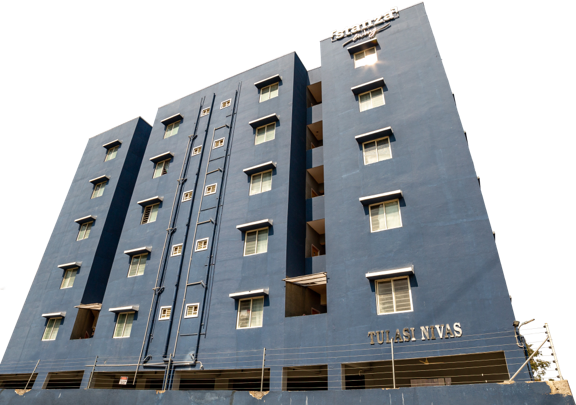 Best-in-class Safety and Hygiene Certified by Equinox Labs
First and foremost, we've adopted thorough hygiene processes over and above our usual protocol.

Residences
Sanitisation

Thermal
Monitoring

Medical & Travel
History
24x7 Quick
Response Teams

Training As per
WHO norms

No-Touch
Dining Facility
Mandatory PPE
for Staff

Sanitisers Placed
at Multiple Areas

Daily Disinfecting
High Touch Areas
0