Gender
Price
Locality

More Filters
Your second home in Bengaluru
Showing 83
PG in BTM Layout
A special PG in BTM Layout has opened its doors for you. But what does this 'special PG in BTM' mean?. So unique, that you won't find anything like it elsewhere We'd say calling it a mere PG near BTM Layout sounds unfair because it is much more than that. It's a place where you feel completely at ease. You'll feel like a member of a big but close-knit family. And that's what this 'PG near BTM Layout' is. It's nothing less than your second home. It's Stanza Living.
Checklist for Renting a PG in BTM Layout
You might have heard that there's a lot that you should remember while renting a PG in BTM Layout. University Huge rooms, quality food, modern utilities. Is that everything you could come up with? Even after all this, you would still miss out on quite a few things. Imagine checking for it all in every hostel in BTM Layout you come across. But we say, why spend all this time ticking everything off the list when you need to look for just one thing that means everything else will be taken care of? Just remember that your PG in Bangalore ought to be more than a PG in BTM. It should feel like home. Because a place like home takes care of all your needs. And that's very much what it's like at Stanza Living. It's why we call it your second home.
Best PG in BTM Layout
Best PG in BTM Layout or a local PG near BTM Layout. It's not a tough choice to make. Let us show you why. We can talk about our rooms. Because we think of them as more than rooms. We design them to be a reflection of your vibe, and to be your much-cherished personal space. Besides that, we also come out on top of essential amenities. Because our amenities include also those that others don't consider essential enough to provide. Next up, we have residence culture. Simply put, there actually is one at Stanza Living. Unlike most PG accommodations, we organize regular movie screenings, game nights, and more such events - with social distancing in place - so that life here is always, well, full of life. But, if you think about it, you don't need all these details. One short phrase will do. Choose Stanza Living over any other gents and ladies PG in BTM Layout, because it is not just another PG. Choose it because it's your second home. Also if you are a hardcore party animal and want a place for the same check out these best places to party in Bangalore.
Checkout>> PG in BTM Layout 1st Stage
Check Out the List of the Best PGs in Bangalore
*Denotes starting price. Prices may vary with room occupancy and attributes.
FAQs on PG in BTM Layout
Where can I Find a Good Single/Multiple Occupancy PG in BTM Layout?
There probably are a few 'good' single/multiple occupancy PGs near BTM Layout. With the help of Stanza Living, you can find Best Ladies or Gents PGs in BTM Layout.
Checkout>> PG in BTM 2nd stage
Which is the Best BTM Layout PG for Gents?
There's a difference between the best PG for Boys and the best PG in BTM overall. Now, if you were to visit any Stanza Living residence, you'll find that ring true in everything we do. All our residences can be nothing but the best, be it for boys or girls.
Best PG in BTM Layout for single and multiple occupancies:
Which are the Safest Ladies PG in BTM Layout?
At every Stanza Living, you'll find our multi-tier tech-enabled security system. So till the day, you find a local ladies PG in BTM that offers the same level of safety, the answer to this question, the answer will remain Stanza Living.
How Safe are PGs in BTM Layout During Covid-19 Outbreak?
Stanza Living is a superhero and our
COVID-19 Combat-Ready Framework
is our mighty shield. We'll protect you from the coronavirus, come rain or shine. When you have this assurance, does it even matter how safe the local PGs are?
How Life is in Boys hostels in BTM Layout?
Life in the city of runs at 100kmph. But most hostels seem to be stuck in first gear. But you will never feel so if you're staying with Stanza Living. We show hostel life, what life is actually like.
Which PG provides the Best Food facilities in BTM Layout?
If food for you is just something to fill your tummy with, then yes, finding a PG with food won't be difficult. But if you want meals that don't let you miss the satisfaction of home-cooked meals, then say no more. Stanza Living is ready to serve you.
How Safe are PGs in BTM Layout for Students and Working Professionals?
We can only speak for ourselves. And at Stanza Living, your safety is as important to us as it is to your parents. The biometric security, CCTV cameras and other features of our tech-enabled security system never sleep, especially when you do.

Video

3D Tour
Lisbon House


UNISEX

Double, Triple

High-Speed WIFI, Professional Housekeeping and +5 more

3D Tour
Amsterdam House


UNISEX

Single, Double

High-Speed WIFI, Professional Housekeeping and +6 more
Looking for flats & apartments?
You can book a full apartment now and find flatmates on your own. You can add them as flatmates in the agreement before moving in!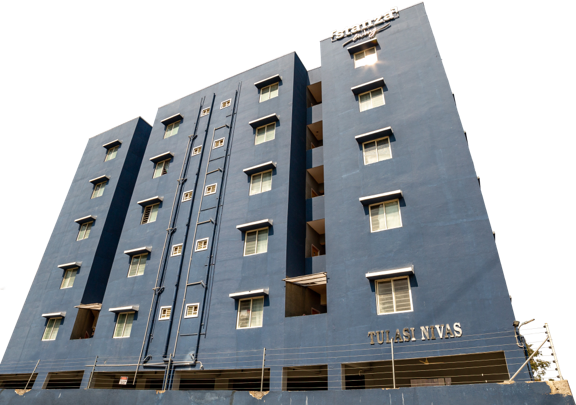 Best-in-class Safety and Hygiene Certified by Equinox Labs
First and foremost, we've adopted thorough hygiene processes over and above our usual protocol.

Residences
Sanitisation

Thermal
Monitoring

Medical & Travel
History
24x7 Quick
Response Teams

Training As per
WHO norms

No-Touch
Dining Facility
Mandatory PPE
for Staff

Sanitisers Placed
at Multiple Areas

Daily Disinfecting
High Touch Areas

Map View