Gender
Price
Locality

More Filters
Your second home in Bengaluru
We have a special PG in BTM Ist Stage for you. But what is it that makes this PG accommodation so special? Just the fact that it is so much more than just a PG in BTM Layout Ist Stage. And you will be more than just a paying guest over here. You'll be one of many like-minded youngsters who'll feel like family. Now, feeling like part of a family is another way of saying this place feels like home. Because that's what this PG in BTM Layout is, your second home in a strange, new city - Stanza Living.
Checklist to be Made while Renting in a PG in BTM 1st Stage
There is no end to the things you should look for in a PG in BTM 1st Stage which is suitable for both ladies and gents of the top of your head, you could probably count space, facilities, and good food. Even if you get into the fine details, you are bound to miss a few important ones that are necessary for a PG in BTM Layout 1st Stage. But we say, why spend all this time ticking everything off the list when you need to look for just one thing that means everything else will be taken care of? You just need to remember to look for the best PG in Bangalore that feels more like home. Because just like home, it will take care of every single need. And that's why we say that, at Stanza Living, you won't just find a PG. You'll find a second home.
Best PG in BTM Layout 1st Stage, Bangalore
Many youngsters have chosen Stanza Living over any local PG in BTM layout 1st Stage. And this is why. For starters, let's focus on rooms first. We believe your room shouldn't be just a place to sleep and rest in, but a place that you'll love to return to. So we design it that way. Besides the physical rooms, we also have room for all your needs. Our list of amenities includes essentials and even those that others don't consider essential enough, so you can truly experience what comfortable living is.
It is life at Stanza Living, vibrant and active, that sets us apart. With celebrations and festivities. We organise movie screenings, game nights, festive celebrations, and more (all with proper social distancing, of course). But, leave that aside. Leave all of it aside. The only reason you need to choose Stanza Living over any typical ladies and gents PG in BTM 1st Stage is that it's not just a PG accommodation but your second home. If that doesn't make you choose us, perhaps the fact that it is another home for you will. Since you are moving to Bangalore or shifting within the city, for an easy and smooth shifting try these top packers and movers in Bangalore.
You don't have to limit yourself to the BTM layout 1st Stage. There are Stanza Living residences for you in other parts of Bangalore too.
*Denotes starting price. Prices may vary with room occupancy and attributes.
FAQs on PG in BTM Layout 1st Stage
Which are the Best PGs for Gents in BTM 1st Stage Bangalore?
There's a
PG for gents in BTM 1st Stage
on almost every street. But finding the best ones is hard because they don't look like normal PGs. Take Stanza Living, for example. It's more than just a place to stay. It's your second home.
Is PG in BTM Layout 1st Stage not working for you? Try our PGs in other parts of the BTM Layout:
Is it Safe to Rent a Ladies PG in BTM Layout 1st Stage?
At Stanza Living, we insist on having our multi-tier tech-enabled security system at every one of our residences. And in our book, only if a
ladies PG in BTM 1st Stage
provides equal measures of security, can it be considered safe enough.
What is the Cost of a Fully-Furnished PG in BTM 1st Stage?
Nothing more than a few thousand rupees a month will fetch you a fully-furnished PG in BTM 1st Stage. Over here at Stanza Living, it's more or less the same. Except that we also provide a rare commodity in the accommodation market - the home feeling.
Here is the list of our best PGs in BTM Layout 1st Stage, Bangalore:
How Good is the Food and other Basic Services of PGs in BTM Layout 1st Stage?
When it comes to room cleaning and laundry services, and food, we at Stanza Living insist on the highest professional standards. Will you find a local PG in BTM 1st Stage that matches our quality in these departments? Tough chance.
What Should I Check While Booking a PG in BTM 1st Stage?
Are the rooms spacious enough for me? Will I have my privacy? Is there wifi? Who'll clean my room? These are some of the many questions you must ask. But, before anything else, check if that PG in BTM 1st Stage is a place that feels like home. A residence like Stanza Living.
What Precautions are taken by PGs in BTM Layout 1st Stage During COVID 19 Outbreak?
Most PGs in BTM 1st Stage lack the resources and trained staff to effectively deal with the pandemic. With us, however, you can leave your worries outside the gate, because of our COVID-19 Combat-Ready Framework.

3D Tour
Ravenna House


UNISEX

Single, Double, Triple

High-Speed WIFI, Professional Housekeeping and +6 more
Jerez House

MALE

Double, Triple

High-Speed WIFI, Professional Housekeeping and +1 more
Looking for flats & apartments?
You can book a full apartment now and find flatmates on your own. You can add them as flatmates in the agreement before moving in!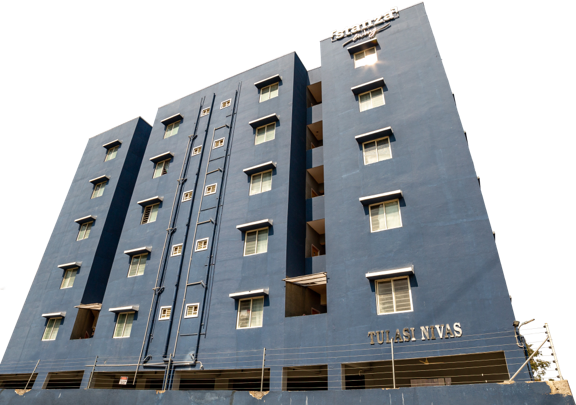 Best-in-class Safety and Hygiene Certified by Equinox Labs
First and foremost, we've adopted thorough hygiene processes over and above our usual protocol.

Residences
Sanitisation

Thermal
Monitoring

Medical & Travel
History
24x7 Quick
Response Teams

Training As per
WHO norms

No-Touch
Dining Facility
Mandatory PPE
for Staff

Sanitisers Placed
at Multiple Areas

Daily Disinfecting
High Touch Areas
0