Gender
Price
Locality

More Filters
Your second home in Hosur Road
Look for more than just a PG in Hosur Road. Look for Stanza Living's fully-furnished professionally-managed accommodation that can be your second home.
A PG in Bangalore Hosur Road is worthy of you only if it is as exciting and memorable as this part of your life is going to be. And we're here to tell you why that's an experience you'll get nowhere else. And that's why we say that, at Stanza Living, you won't just find a PG accommodation in Hosur Road. You'll find a second home.
Things to Remember while Renting a PG in Hosur Road
Going by popular opinion, the things to remember while renting a PG in Hosur Road is like memorizing algebra equations in school. There's a lot to keep in mind. Room, furniture, amenities like wifi, food, AC, power backup, and more. That's just the beginning of a long list. But rather than burdening yourself with checking all these details, we'd recommend only looking for that one thing that will ensure everything else. You just have to look for that PG in Hosur Road which tries to be more of a home. Because then you can be certain that all your needs will be met.
Best PG in Hosur Road for Boys and Girls
There's a long list of reasons why Stanza Living is head and shoulders above every other PG in Hosur Road. From the physical space to the emotional need of community, from the daily essentials to 24*7 security, everything has to be - and is - above typical PG standards. We could bombard you with comparison after comparison, but it's better if we let the following words convey the message. In a local PG in Hosur Road, you'll find a place to just eat, sleep and rest in. In a Stanza Living residence, you'll find your second home.
*Denotes starting price. Prices may vary with room occupancy and attributes.
FAQs on PG in Hosur Road
What Should I Check While Renting a PG in Hosur Road?
Are the rooms spacious enough for me? Will I have my privacy? Is there wifi? Who'll clean my room? These are some of the many questions you must ask. But most of all, see if you feel at home in that PG in Hosur Road. And then you'll see that the only place where you do, is Stanza Living.
Given below is the list of nearby localities for renting a furnished luxury PG in Hosur Road
How Much Will a Single Room PG in Hosur Road Cost?
A fully-furnished single room PG in Hosur Road can be affordable, available for just a few thousand rupees a month. But for the same amount, Stanza Living gives you more than just a fully-furnished PG. It gives you a second home.
What is the Best Way to Look for a Furnished PG in Hosur Road?
You're at the right place for it. Browse through the list of Stanza Living residences. After that, we guarantee, you won't need to go anywhere else looking for an affordable, furnished PG in Hosur Road.
Do I Have to Pay Any Brokerage While Renting a PG in Hosur Road?
In many cases, you will have to pay brokerage when renting a PG in Hosur Road. But at Stanza Living, we're more professional about it. So we deal with you directly with a fair and transparent rental structure.
Here is the list of our PG accommodations in the other localities of Bangalore.
Why Choose Stanza Living for Best PG in Hosur Road?
The answer is simple - because a Stanza Living residence is like the upgraded version of a PG in Hosur Road. Truth be told, Stanza Living can't be compared to any random PGs, because it's not just a PG. It's your second home.
How COVID-19 Proof are PGs in Hosur Road, Bangalore?
It's natural to be worried about the impact of COVID-19. So are we. We are not allowing ourselves to relax even one bit. Every measure possible, be it regular residence sanitization, thermal monitoring, social distancing, contact-free distribution of services, is important and has been implemented. Unlike the small-scale PGs in Hosur Road, we have professional management and an extensive industry network. And we will use it to keep you safe from the coronavirus.
Looking for flats & apartments?
You can book a full apartment now and find flatmates on your own. You can add them as flatmates in the agreement before moving in!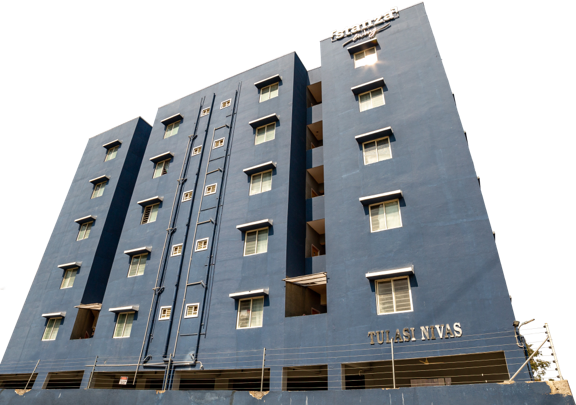 Best-in-class Safety and Hygiene Certified by Equinox Labs
First and foremost, we've adopted thorough hygiene processes over and above our usual protocol.

Residences
Sanitisation

Thermal
Monitoring

Medical & Travel
History
24x7 Quick
Response Teams

Training As per
WHO norms

No-Touch
Dining Facility
Mandatory PPE
for Staff

Sanitisers Placed
at Multiple Areas

Daily Disinfecting
High Touch Areas
0