Gender
Price
Locality

More Filters
Your second home in Aundh
We hear you are looking for an apartment to rent in Aundh, Pune Then we hope you don't miss leg day at the gym. Because looking for a rental flat in Aundh requires a lot of running around. And it doesn't end with just finding the rental apartment. 'Coz you'll also have to find furniture, appliances, wifi, and more. Guess all this talk of running around is making you tired? Well, you're allowed a sigh of relief. Pack those bags of yours and head over to a fully-furnished Studio 21 serviced apartment. Everything you need is already in place. You just have to walk in.
Things to Consider While Renting a Flat for Rent in Aundh
Get out a notepad and pen. 'Coz things to consider before choosing a house for rent in Aundh are many. Like the rent, the furniture is there an AC, how near the nearest grocery store is. Yup, it's like your first obstacle course of being a grown-up. But you're still a teenager at heart, isn't this too much, too soon? So wouldn't it be nice to live in a place that doesn't come with all those responsibilities? A place with a rent that fits your budget and amenities that fit your still-too-young-to-adult lifestyle. A place like a fully furnished, serviced apartment by Studio 21.
Furnished Apartments for Rent in Aundh, Pune
Definitely, you'll find more than a few furnished apartments for rent in Aundh. But you have to note, a furnished apartment is far from a fully furnished apartment. That's the kind of apartment where you have all the furniture you need on day 1. Even a place for your PS5, maybe? A lot like the fully-furnished serviced apartments of Studio 21. Where we meet all your needs, not just furniture-related. Unlike those furnished apartments for rent in Pune.
If flats are not your things, don't worry we got you covered check out the best PGs in Pune.
*Denotes starting price. Prices may vary with room occupancy and attributes.
FAQs For Flats For Rent in Aundh
Are Furnished Rental Flats Available in Aundh?
Now if a 'Furnished Rental flat' is a flat with a bed, table, and chair, then you're in luck. Those are everywhere. A little harder to find is a place like Studio 21 that has all the furniture you need. Especially a spacious closet so that your chair doesn't become a clothes rack.
Looking for a fun getaway in Pune. Check out the best beaches on Pune.
Does Stanza Living Provide Food & Laundry Services in Their Rental Flats in Aundh?
So if a bed, table, and chair are enough for a rental flat to be considered a furnished rental flat, then, of course, they are available. Harder to find is a place like Studio 21, which has all furniture that needs to be covered so that the bed doesn't become a makeshift dining table, workstation, and what else.
Type of flats for rent in Pune by Stanza Living:
How Safe are Rental Flats in Aundh for Students and Working Professionals?
Some flats will come with a CCTV camera. But most will just have a guard outside the gate and a lock on your door. At Studio 21, though, you'll have the protection of our tech-enabled security system. For us, your safety is priority number 1.
How Much Will a Fully-Furnished Apartment in Aundh Cost?
If you live in a usual fully furnished apartment in Aundh, it's about 12-15K per month, at minimum. But the real cost will be missing out on a hassle-free stay at a fully furnished, serviced apartment by Stanza Living, for the same amount.
Best localities to move in Pune:
How is Stanza Living Combating Covid 19 to Keep Apartments/House Safe?
We're all about being welcoming. The only exception to the rule is COVID-19. And staying true to our words, we've put in place our COVID-19 Combat-Ready Framework for your protection.
No Brokerage.
No Hidden Charges.
Make a fully refundable booking on the room of your choice.


Looking for PGs & Hostels?
Choose safety with homelike comfort of a Stanza Living residence, with ready-to-move-in sanitised rooms, extensive amenities and a sense of belonging.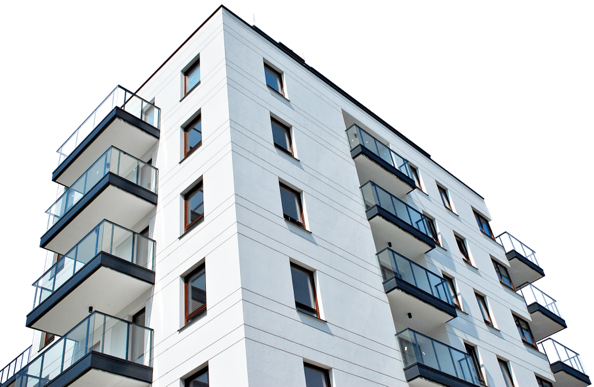 0