Gender
Price
Locality

More Filters
Your second home in HUDA City Center
Here to find a 4 BHK apartment for rent in HUDA City Center? We hope you brought your running shoes with you. That's 'coz finding a 4 BHK flat for rent in HUDA City Center will demand a lot of running around from you. And lol no, not just to look for a flat, but also to find things like furniture, wifi, food, etcetera, etcetera. But if even the idea of all this running around is making you sweat, then we have a reason for you to chill. You can pick up your things and move into a fully furnished serviced Studio 21 apartment. Over here, you'll find everything you need.
Furnished 4 BHK Apartments Rent in HUDA City Center, Gurgaon
Sure, there are 4 BHK furnished apartments for rent in HUDA City Center here and there. But don't get too excited. A furnished apartment ain't exactly a fully furnished apartment. That's a type of apartment where there's more furniture than you even though you'd need. Like a shelf to keep a framed photo of your doggo. A lot like the fully-furnished serviced apartments of Studio 21. It won't be easy to find another place where all your needs (furniture and others) are provided so well. Most certainly not a 4 BHK furnished apartment for rent in HUDA City Center.
Also, Check out other residencies apartments in Gurgaon.
Best 4 BHK Flat for Rent in HUDA City Center - Stanza Living
If a 2 BHK apartment in HUDA City Center is what you need, then take your pick from any 2 BHK apartment in HUDA City Center. But, tbh, the best apartment would be one where you don't have to deal with #apartmentlife problems. Like running around for furniture, for groceries, for wifi, for finding someone to fix the plumbing when your kitchen sink gets clogged. And believe us, this ideal 2 BHK apartment, where all these adult responsibilities are someone else's, is on the market. It's - you guessed it - Studio 21 by Stanza Living.
*Denotes starting price. Prices may vary with room occupancy and attributes.
FAQs on 4 BHK Flat for Rent in HUDA City Center
Are 4 BHK Rental Flats in HUDA City Center Easily Available?
If by 'Furnished 4 BHK Rental Flats' you mean flats with a bed, table and chair, then yes, those are wide. Not as easy to find, though, is a place like Studio 21, where all your furniture needs are met. So that your books and shoes don't compete for the same rack.
Check out other locality in Gurgaon to move in
What Amenities do 4 BHK Rental Houses in HUDA City Center Offer?
Amenities offered by fully-furnished 4 BHK house for rent in HUDA City Center are not many, unfortunately. But here's some good news: all those amenities you look for - housekeeping, laundry, and more - can be yours when you move into a Studio 21 serviced apartment.
How Safe are Rental Flats in HUDA City Center for Students?
We can't say for sure about most apartments But in most cases, it's just one guard at the gate. But with Studio 21, you'll be protected by our standard tech-enabled security system. When it comes to safety, we have no compromises.
Best Furnished Apartments for Rent in HUDA City Center are
How Much Will a 4 BHK Apartment Near Me Cost?
You could easily get a fully-furnished 4 BHK apartment in HUDA City Center for 15-20K per month. But you'll be missing out on a fully-furnished, serviced Studio 21 apartment. And that's quite a cost to bear.
What Should I Check While Renting a 4 BHK Flat in HUDA City Center?
The first thing to check is if the rent for that 4 BHK flat/house in HUDA City Center is inclusive of amenities and other services. Even simpler, would be to check if the flat/house is by Studio 21. If it is, then you don't even have to check if the rent includes essential services. You can take it for granted.
Best Furnished Flats for Rent in Gurgaon
Why is Studio 21 Better than Local 4 BHK Flats in HUDA City Center?
Stanza Living would be the ideal choice for those looking for more than a basic 4 BHK in HUDA City Center, actually. That's 'coz a Studio 21 apartment by Stanza Living offers day-to-day amenities as well. And that makes it not just an accommodation, but a truly hassle-free living experience.
How to Search for an Affordable 4 BHK Rental Flat in HUDA City Center?
You're in luck. Just have a look at our many fully-furnished 4 BHK serviced Studio 21 apartments. The rent? Well, they're pretty affordable. And on top, there are the comforts of all essential amenities. You can't put a price on that.
Want to do something fun with your friends? Check out the best places for go-karting in Gurgaon.
How is Stanza Living Combating Covid 19 to Keep Apartments Safe?
We welcome everyone. But when it comes to COVID-19, we have a strict no-entry policy. And we've put in place our COVID-19 Combat-Ready Framework, putting our money where our mouth is.
No Brokerage.
No Hidden Charges.
Make a fully refundable booking on the room of your choice.


Looking for PGs & Hostels?
Choose safety with homelike comfort of a Stanza Living residence, with ready-to-move-in sanitised rooms, extensive amenities and a sense of belonging.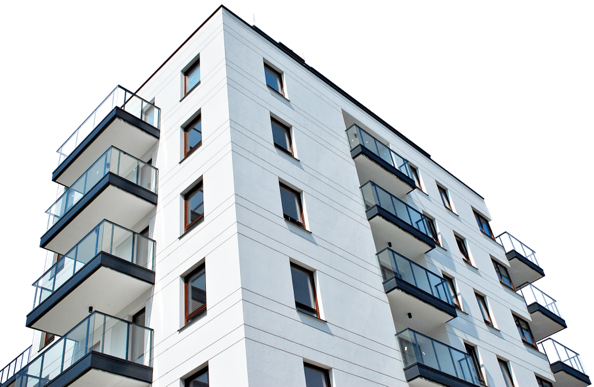 0