Gender
Price
Locality

More Filters
Your second home in Gurgaon
If you're looking for a 2 BHK for rent in Gurgaon then we can help you find one, but finding a 2 BHK in Gurgaon will demand a lot of stamina from you. And once you've found an apartment, you'll also go here and there for furniture and appliances, wifi, and so much more. We bet you're tired just thinking about all this running around, right? So we're here to give you a reason to relax. Just pick up your bags and move into a fully-furnished Studio 21 apartment. You'll find everything you need, already in place.
Furnished 2 BHK Apartments for Rent in Gurgaon
Sure, there are 2 BHK furnished apartments for rent in Gurgaon here and there. But hold on. A furnished apartment is good, but it's no fully-furnished apartment. That's the kind of place that satisfies all your furnishing needs. Even a shelf to keep framed photos of the family back home. Very much like Studio 21's apartment for rent in Gurgaon. Unlike the simple 2 BHK flat for rent in Gurgaon, we believe in meeting all your furniture-related needs. As well as the unrelated ones.
Best 2 BHK Flats for Rent in Gurgaon - Stanza Living
A 2 BHK apartment in Gurgaon is good if you just want a 2 BHK apartment in Gurgaon. But hey, wouldn't it be better if your apartment is the sort that comes without the hassles of #apartmentlife? Like getting groceries, getting gas when it runs out, paying all the bills, doing your laundry, and then realizing your favorite white t-shirt has turned red. And believe us, this ideal 2 BHK apartment, where all these daily chores are taken care of, does exist and is available. It's - no points for guessing - a fully furnished, serviced Studio 21 apartment by Stanza Living.
*Denotes starting price. Prices may vary with room occupancy and attributes.
FAQs on 2 BHK Flats for Rent in Gurgaon
Are 2 BHK Rental Flats in Gurgaon Easily Available?
If just a bed, table, and chair are enough, then there are many "furnished" 2 BHK rental flats available in Gurgaon. What's harder to find is a place that has all the furniture you need, down to a place to keep a photo of the family back home. A place, perhaps, like Studio 21.
New to the city and looking for places to hang out with friends? Check out places to visit in Gurgaon
Does Studio 21 Provide Food & Laundry Services in Their 2 BHK Rental Flats in Gurgaon?
If food is like oxygen - you just need it to survive - then you'll find plenty of rental flats in Gurgaon with food facilities. But if you believe a meal should be delicious and remind you of home, then Stanza Living is the place you need. Believe us.
What Amenities do 2 BHK House for Rent Near Me Offer?
Amenities offered by a fully-furnished 2 BHK house for rent in Gurgaon are not many, unfortunately. Thankfully, professional housekeeping, laundry, and other essential services can be yours for the same rent, in a Studio-21 serviced apartment.
How Much Will a 2 BHK Apartment in Gurgaon Cost?
To live in a fully-furnished 2 BHK apartment in Gurgaon, you'd have to shell out 12-15K per month at least. But then you won't be experiencing life in a fully-furnished service apartment by Studio 21.
Check out other best apartments in Gurgaon:
4 BHK rental apartment in Gurgaon
Why is Studio 21 Better than Local 2 BHK in Gurgaon?
Honestly speaking, Stanza Living should be your go-to option when looking for more than just a 2 BHK in Gurgaon. That's because Studio 21 by Stanza Living is more than a place for you to stay in. It's a place that offers a truly hassle-free (and adult responsibility-free) living experience.
How Safe is Rental 2 BHK in Gurgaon for Girls and Couple?
We can't talk about the safety of other rental 2 BHKs in Gurgaon. But at Stanza Living, we have a multi-tier security system, which includes biometric access and a 24*7 security guard, at each of our residences, be it for a girl, boy, or couple.
How to Search for a Furnished 2 BHK Rental Flat in Gurgaon?
Simple. Just go through the many 2 BHKs offered by Studio 21 and you'll find one you like. You'll probably find the rents to be affordable. And you'll definitely find the comforts to be priceless.
Check out the best localities in Gurgaon
How is Stanza Living Combating Covid 19 to Keep Apartments Safe?
Now, we always have our doors open for you. But for COVID-19, there slammed shut. And we've backed up our words with being Combat-Ready for COVID-19 by regular disinfection to keeping hand sanitizers handy and by tracking the health and status of our residents and our staff.
No Brokerage.
No Hidden Charges.
Make a fully refundable booking on the room of your choice.


Looking for PGs & Hostels?
Choose safety with homelike comfort of a Stanza Living residence, with ready-to-move-in sanitised rooms, extensive amenities and a sense of belonging.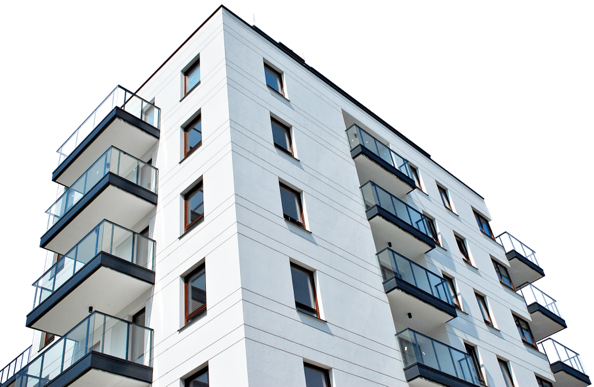 0