Gender
Price
Locality

More Filters
Your second home in Gurgaon
Looking for a rental 5Bhk flat in Gurgaon requires a lot of stamina and running around. That's not the end after finding the flat, you'll also have to go here and there for furniture, wifi, appliances and more. If all this talk of running around is making you sweat, then relax. We have a solution. You can always pack your bags and move into a Studio 21 serviced apartment. And once you walk in through its entrance, you'll find everything already in place.
Points to Focus on While Selecting a 5BHK Flat for Rent in Gurgaon
Many. That's the word to describe the things to consider while choosing a 5Bhk for rent in Gurgaon. Like the rent, the furniture is there an AC, how near the nearest grocery store is. In short - lots of adulting in store. And that's a bit too much for someone who's taking baby steps into adulthood. So why not choose a place that doesn't expect you to fulfill all these grown-up responsibilities, right? A place with a rent that fits your budget and amenities that fit your still-too-young-to-adult lifestyle. A place like a fully-furnished, serviced apartment by Studio 21.
Best 5BHK Apartment for Rent in Gurgaon - Stanza Living
If your radar's trying to spot a good 5Bhk apartment in Gurgaon, any 5Bhk apartment in Gurgaon would do. But, let's be honest. The ideal apartment is one where you're bothered by all the adulting that comes with living in an apartment. Like getting furniture. Getting wifi. Buying groceries. Then turning those groceries into food. And no, this ideal 5Bhk apartment for rent, where all these adulting hassles are pretty much non-existent, is not the stuff of dreams. It's a serviced, fully-furnished Studio 21 apartment by Stanza Living.
*Denotes starting price. Prices may vary with room occupancy and attributes.
FAQs on 5BHK Flats for Rent in Gurgaon
Are Fully-Furnished 5BHK Rental Flats in Gurgaon Easily Available?
If you think having a bed, table and chair are enough to be a 'furnished' 5Bhk rental flat, then yeah, they're available for sure. A little harder to find is a place like Studio 21 that has all the furniture you need. Especially a spacious closet so that your chair doesn't become a clothes rack.
What Amenities do 5BHK Rental House in Gurgaon Offer?
Amenities offered by furnished 5Bhk apartments for rent in Gurgaon are not many, unfortunately. But here's some good news: all those amenities you look for - housekeeping, laundry, and more - can be yours when you move into a Studio 21 serviced apartment.
Best Furnished Apartments for Rent in Gurgaon are:
2BHK house for rent in Gurgaon
3BHK rental flat for in Gurgaon
How Safe are Rental Flats in Gurgaon for Students?
At best, the rental flat will have a CCTV camera outside it. At worst, a simple lock on the door. At Studio 21, however, we have our tech-enabled security system in place. Anything less is not safe enough.
How Much Will a Fully-Furnished 5Bhk Apartment in Gurgaon Cost?
To get a fully-furnished 5Bhk apartment in Gurgaon, you'll need to part with 15-20K every month. But then you won't be experiencing life in a fully-furnished service apartment by stanza living. Is that a cost you're willing to bear?
Why is Studio 21 Flat Better than Local 5BHK Flat for Rent Near Me?
Honestly speaking, Stanza Living should be your go-to option when looking for more than just a 5Bhk in Gurgaon. We say that because Studio 21 by Stanza Living, with exhaustive amenities, provides not just a place to stay, but a truly hassle-free living experience.
Need help in moving your stuff from your old flat to Studio 21 Apartment? Check out top packers and movers in Gurgaon.
How to Search for a Furnished 5BHK Rental Flat in Gurgaon?
Good news. You're halfway there already. Just search for the many fully-furnished 5Bhk serviced apartments. The affordable rents will get you interested. And the ease-of-living you get for it will seal the deal.
How is Stanza Living Combating Covid 19 to Keep Apartments Safe?
We have room for everyone. But for COVID-19, we have #noroomforerror That's why we've implemented our COVID-19 Combat-Ready Framework for your protection. And we've backed up our words with being Combat-Ready for COVID-19 by regular disinfection to keeping hand sanitizers handy and by tracking the health and status of our residents and our staff.
No Brokerage.
No Hidden Charges.
Make a fully refundable booking on the room of your choice.


Looking for PGs & Hostels?
Choose safety with homelike comfort of a Stanza Living residence, with ready-to-move-in sanitised rooms, extensive amenities and a sense of belonging.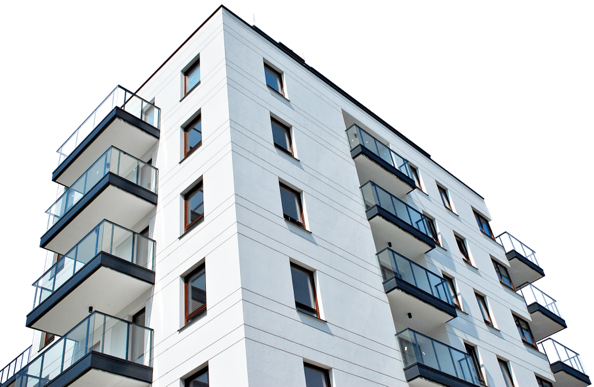 0