Gender
Price
Locality

More Filters
Your second home in Bengaluru
Showing 33
PG near Wipro Sarjapur
Time to end your search. There's a special PG near Wipro Sarjapur, just for you. But what makes it a 'special' PG? It's the fact that it is not any ordinary PG near Wipro Sarjapur, Bangalore. And you won't be a simple paying guest over here either. You'll be part of one big, happy family. Now, when you feel like family, the place starts to feel like home. Well, that's precisely what this 'PG' is. Miles and miles away from your home, it is your second one - Stanza Living.
Things to Remember while Renting a PG near Wipro Sarjapur
Going by popular opinion, the things to remember while renting a PG near Wipro Sarjapur is like memorising algebra equations in school. There's a lot to keep in mind. There are the rooms and its furniture, the AC and the power backup, the wifi, the food and other amenities. And a whole lot more. But we wonder if ticking off each individual item on this checklist is even necessary? Why not just look for that one thing that encompasses it all? So the one thing you have to remember is that your PG to-be should be more than a paying guest, it should feel like home. The best PG in Bangalore you stay in should not be a forgettable detail of your life. Because at home, all your many requirements will be met. And a perfect example of that is Stanza Living, your second home.
Looking for the Best PG near Wipro Sarjapur? Here's Why You Should Choose Stanza Living
Many youngsters have chosen Stanza Living over any local PG near Wipro Sarjapur. And this is why. Let's focus on rooms first. We believe your room shouldn't be just a place to sleep and rest in, but a place that you'll love to return to. So we design it that way. Other than that, there is a wide range of amenities. It's wide enough to include essential amenities and even those that aren't considered essential.
Next on the list is life at Stanza living. Thanks to our one-of-a-kind community programme that includes movie screenings, game nights and more (all conducted within social distancing norms), your life over here won't be limited to those rooms we talked about earlier. Of course, that's not all. There are more reasons to choose Stanza Living over a usual PG near Wipro Sarjapur, but to save you time, we'll close with this - Choose Stanza Living not because it's better than any PG. Choose it because it's your second home.
Wipro Sarjapur not happening for you? No stress. We have residences all over Bangalore.
Places in and around Wipro Sarjapur: Yemalur, Kasavanahalli, Haralur, Halanayakanahalli.
*Denotes starting price. Prices may vary with room occupancy and attributes.
FAQs on PG near Wipro Sarjapur
What is the Best Way to Search for an Affordable Furnished PG near Wipro Sarjapur?
You could search online for a 'PG near Wipro Sarjapur' and search all of the thousands upon thousands of results. But if you know what's best for you, you will come back to Stanza Living. So since you're already here, why not go through our residences and pick the one most suited to be your second home?
Which are the Best PGs for Ladies near Wipro Sarjapur?
There are some PGs for ladies near Wipro Sarjapur which are better than the others. But when it comes to the best option for you, one is far ahead of the rest. Ask anyone, and they'll tell you that it's Stanza Living.
How Good are the Food, Laundry, and Room Cleaning Services of PGs near Wipro Sarjapur?
When you're a Stanza Living resident, you'll get to enjoy our yummy, homelike food and our professional laundry and room cleaning services. Finding a local PG near Wipro Sarjapur that offers services of the same quality will be hard. In fact, the only thing harder will be finding faults in ours.
>> Check:
Which are the Best PGs for Gents near Wipro Sarjapur?
The best of all the PGs for gents near Wipro Sarjapur are the ones least like a PG. The best ones are like Stanza Living. Less of a PG accommodation more or a second home.
How Safe is PG near Wipro Sarjapur for Students and Working Professionals?
When it comes to the safety of local PGs near Wipro Sarjapur, you'll have to rely on those PGs for that information. Instead, we can tell you of the biometric security, the CCTV cameras and other security measures we have in place at every Stanza Living residence. Since we consider you a member of the family, we'll protect you like one.
How Safe are PGs near Wipro Sarjapur During the Coronavirus Outbreak?
With all due respect to the PGs near Wipro Sarjapur, most of them are too small-scale to provide proper protection against COVID-19. Thankfully, if you become a Stanzen, you'll have a safe and hygienic environment to live in, thanks to our COVID-19 Combat-Ready Framework.

Video

3D Tour
Potsdam House


UNISEX

Double, Triple

High-Speed WIFI, Professional Housekeeping and +4 more

Video

3D Tour
Sofia House


UNISEX

Double, Triple

High-Speed WIFI, Professional Housekeeping and +5 more

Video

3D Tour
Stavanger House

MALE

Double, Triple

High-Speed WIFI, Professional Housekeeping and +4 more
Looking for flats & apartments?
You can book a full apartment now and find flatmates on your own. You can add them as flatmates in the agreement before moving in!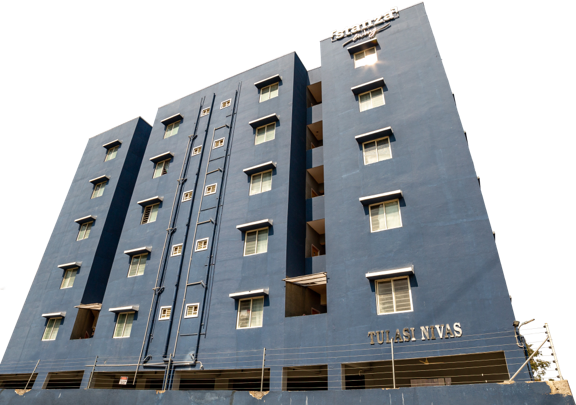 Best-in-class Safety and Hygiene Certified by Equinox Labs
First and foremost, we've adopted thorough hygiene processes over and above our usual protocol.

Residences
Sanitisation

Thermal
Monitoring

Medical & Travel
History
24x7 Quick
Response Teams

Training As per
WHO norms

No-Touch
Dining Facility
Mandatory PPE
for Staff

Sanitisers Placed
at Multiple Areas

Daily Disinfecting
High Touch Areas

Map View