Gender
Price
Locality

More Filters
Your second home in Bengaluru
What if we tell you, there's a special PG near RGA Tech Park for you? But what makes this PG a special one? Well, it's the fact that it is unlike any other PG near RGA Tech Park, Bangalore. And over here, you won't be treated like a paying guest. You'll get the treatment of a much-loved member of a family. Now, feeling like part of a family is another way of saying this place feels like home. Because that's what it is. It's a place that won't let you miss home, by being your second one. It's Stanza Living.
What to Look for in a PG near RGA Tech Park?
Start taking notes. 'Coz the things you should look for in a PG accommodation near RGA Tech Park are so many, they are not easy to remember. If you think just checking the rooms, and basic amenities like wifi, AC, food and power backup will be enough, be ready to be surprised. That is just the tip of the iceberg. That sounds hard enough. But it's when you have to take this checklist to every PG in Bangalore to review it, that you realise how difficult it really is. But you can leave all that hassle behind when you come to Stanza Living. Over here, we know everything that you need for a memorable stay. Even before you do. And you know what this will remind you of? Home. That's why we say that Stanza Living is your second one.
Flat vs PG near RGA Tech Park - The Cost of Living
A few thousand a month to live in a flat with the freedom to live by your own rules complementary? Sounds like a dream scenario, doesn't it? But if you add up the domestic help's salary, the electricity charges, LPG charges and other monthly charges, you become a slave to a growing list of expenses. And suddenly, the PG near RGA Tech Park, with low rent and basic amenities become much more viable, don't they?
But in most paying guests (PGs), you might get a rude shock when you have to do the running around for the essentials that a PG doesn't provide. It'll feel like the PG should pay you for staying in it. Thankfully, there is a Stanza Living residence waiting to welcome you. Over here, you're provided with a fully-furnished space to chill in with a community that feels like family, while all your essential needs are taken care of. And while you can't put a price on such an experience, it is yours to have at very economical occupancy rates.
PG near RGA Tech Park is not the only place for a second home. We have residences in other parts of Bangalore too.
Places in and around RGA Tech Park: Chikkabellandur, Doddakannelli, Someshwara Layout, Chikkakannalli.
*Denotes starting price. Prices may vary with room occupancy and attributes.
FAQs on PG near RGA Tech Park
Which are the Best PGs for Gents near RGA Tech Park?
There are plenty of good PGs near RGA Tech Park. But what sets the best ones apart, is that they are more than just PGs. And what better example than Stanza Living. Not just a PG accommodation, not just a place to stay, it's your second home.
Which type of PG near RGA Tech Park Is better? Single or Multiple Occupancy?
If you're a people person, then multiple. If you cherish privacy, then single. It all depends on who you are. The only thing we can tell you for sure is that you'll find each of these options at Stanza Living.
How Good are the Food, Laundry, and Room Cleaning Services of PGs near RGA Tech Park?
In Stanza Living, you'll be treated to expertly curated meals and professional room cleaning and laundry services. Will you find a local PG near RGA Tech Park that provides services of such quality? Let's just say our laundry team will return your clothes before you do.
>> Check:
Do I Have to Pay Any Brokerage While Booking a PG near RGA Tech Park?
Unfortunately, that's the sad truth about many PGs near RGA Tech Park. But you don't have to get into all that. When picking a Stanza Living residence for yourself, you can deal directly with us. And with our fair and transparent rental structure, you can see exactly what you're paying for.
Which are the Best PGs for Ladies near RGA Tech Park?
There's a PG for ladies near RGA Tech Park around every corner, some better than the others. But there's only one option which can be considered the best for you. And that is none other than Stanza Living.
How Safe are PGs near RGA Tech Park During the Coronavirus Outbreak?
Nothing personal, but the local PGs near RGA Tech Park are just not equipped to provide adequate protection against COVID-19. But if you're a Stanzen, you'll have our COVID-19 Combat-Ready Framework protecting you and providing you with a safe and hygienic environment.

Video

3D Tour
Sofia House


UNISEX

Double, Triple

High-Speed WIFI, Professional Housekeeping and +6 more

Video

3D Tour
Potsdam House


UNISEX

Double, Triple

High-Speed WIFI, Professional Housekeeping and +5 more
Looking for flats & apartments?
You can book a full apartment now and find flatmates on your own. You can add them as flatmates in the agreement before moving in!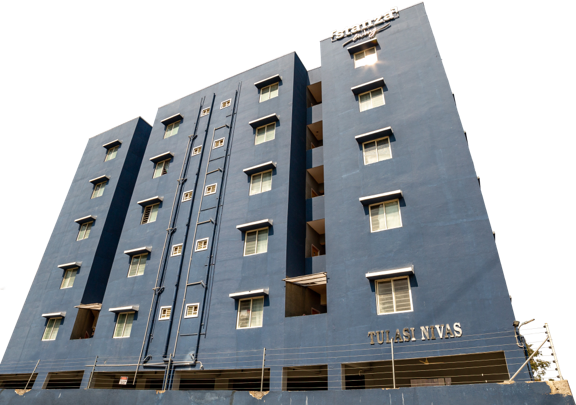 Best-in-class Safety and Hygiene Certified by Equinox Labs
First and foremost, we've adopted thorough hygiene processes over and above our usual protocol.

Residences
Sanitisation

Thermal
Monitoring

Medical & Travel
History
24x7 Quick
Response Teams

Training As per
WHO norms

No-Touch
Dining Facility
Mandatory PPE
for Staff

Sanitisers Placed
at Multiple Areas

Daily Disinfecting
High Touch Areas
0