Gender
Price
Locality

More Filters
Your second home in Bengaluru
Time to end your search. There's a special PG near ISKCON Temple, just for you. But what makes this PG a special one? Well, it's the fact that it is unlike any other ladies and gents PG near ISKCON Temple, Bangalore. And you won't feel like a paying guest over here. You'll feel like a member of one large family. Now, what would you call a place where you feel like family? You'd call it a place like home. And that's what this male/female 'PG' is. It's Stanza Living, a second home to many youngsters like yourself. And it can be yours as well.
Things to Remember while Renting a PG near ISKCON Temple
If you ask most people what to remember while renting a PG near ISKCON Temple, you'll need to carry a pen and paper with you. Everything from the room and its furniture to amenities like wifi, AC, power back-up, and food are part of this long list. But we say, why spend all this time ticking everything off the list when you need to look for just one thing that means everything else will be taken care of? Just remember that your PG in Bangalore ought to be more than a PG. It should feel like home. Because a place like home takes care of all your needs. And since that's exactly what you get at Stanza Living, your second home is the obvious choice.
Best Ladies and Gents PG near ISKCON Temple
If you choose Stanza Living, you'll be one of the thousands of youngsters who've picked it over a local PG near ISKCON Temple. And this is why. Let's begin with rooms. Our rooms, specifically, are nothing like rooms elsewhere. They are thoughtfully-designed personal spaces that you truly belong to. On top of that, we have many amenities. And by many, we mean 'many'. Not just the basics, but everything you need to not have any needs left. Next, we have resident life. Unlike at other PGs. you will actually have one at Stanza Living. Thanks to regular movie screenings, game nights, and more (conducted with social distancing in place, of course). But, to be honest, just one reason will do. You should choose Stanza Living because it won't be just a paying guest near ISKCON Temple, but your second home.
You don't have to limit yourself to ISKCON Temple. There are Stanza Living residences for you in other parts of Bangalore too.
Places in and around ISKCON Temple: Rajajinagar, Srirampura, Basaveshwar Nagar, Ramachandrapuram.
*Denotes starting price. Prices may vary with room occupancy and attributes.
FAQs on PG near ISKCON Temple
Which are the Best PGs near ISKCON Temple for Gents?
You'll never run short of PGs for gents near ISKCON Temple. But the best ones are not so easy to come by since they are more than just PG accommodations. Like Stanza Living, for example. It's not just a place to stay in. It's a place that's your home away from home.
Which are the Best PGs near ISKCON Temple for Ladies?
You'll never run short of
PGs near ISKCON Temple for ladies
. But when we're talking of the best ones, only one stands out. And that is none other than Stanza Living.
Why is Living in a PG near ISKCON Temple Cost-Effective?
PGs near ISKCON Temple is considered affordable. For rent, they only charge a few thousand rupees a month. That rent gives you a basic room and some essential amenities. Pretty cost-effective, we would say. But the package does not include a feeling of home. That rarity is found only in Stanza Living. And we won't charge you extra for that. We mean, how can we, when the feeling itself is priceless?
Here is the list of our residences with single and shared occupancy, which outranks even the best PGs near Iskcon Temple
Do I Have to Pay Any Brokerage While Booking a PG near ISKCON Temple?
It's good that you asked because in many cases you will have to pay brokerage. But when picking a Stanza Living residence, you get to deal directly with us. And with our fair and transparent rental policy, you know what you're paying for.
How is Stanza Living Different from Local PG near ISKCON Temple?
Here's how it is. Many PGs near ISKCON Temple will tell you that they offer something different. But here at Stanza Living, we don't even compete with them. Because we're in a different league altogether. We're not just a PG, we're your second home. And we believe nothing else makes a greater difference.
How Safe are PGs near ISKCON Temple During the Coronavirus Outbreak?
It's not their fault, but most PGs near ISKCON Temple are too understaffed and short on resources to adequately protect you from COVID-19. But if you're a Stanzen, you'll have our COVID-19 Combat-Ready Framework protecting you and providing you with a safe and hygienic environment.
Fargo House

MALE

Single, Triple, Quadruple

High-Speed WIFI, Professional Housekeeping and +4 more

3D Tour
Aswan House

FEMALE

Single, Double

High-Speed WIFI, Professional Housekeeping and +2 more
Looking for flats & apartments?
You can book a full apartment now and find flatmates on your own. You can add them as flatmates in the agreement before moving in!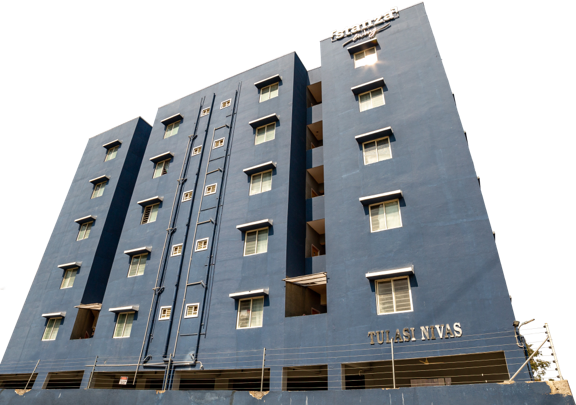 Best-in-class Safety and Hygiene Certified by Equinox Labs
First and foremost, we've adopted thorough hygiene processes over and above our usual protocol.

Residences
Sanitisation

Thermal
Monitoring

Medical & Travel
History
24x7 Quick
Response Teams

Training As per
WHO norms

No-Touch
Dining Facility
Mandatory PPE
for Staff

Sanitisers Placed
at Multiple Areas

Daily Disinfecting
High Touch Areas
0