Gender
Price
Locality

More Filters
Your second home in Bengaluru
We have you covered, with a surprising PG near GR Tech Park, Bangalore. So different that nothing else is comparable. In fact, calling it a PG accommodation sounds unfair. The only place you should settle for, PG near GR Tech Park or otherwise, is a place that you'll always remember fondly. Now, when you feel like family, the place starts to feel like home. Well, that's precisely what this 'PG' is. It's Stanza Living, a second home to many youngsters like yourself. And it can be yours as well.
Best PG near GR Tech Park - Stanza Living
A list of reasons why Stanza Living tops the local paying guest near GR Tech Park would be never-ending. Comparing the fully-furnished spaces, the many amenities, our tech-integrations, and everyday environment with what the typical PGs in Bangalore offer will only be the tip of the iceberg. There's so much more than can be said, but these few words capture it all perfectly. If you stay in a local PG near GR Tech Park, it will only remind you more and more of home. But a Stanza Living residence will be your second one.
Things to Remember while Renting a PG near GR Tech Park
Most folks will tell you to get your notepad out. And write down the many things to remember while renting a PG near GR Tech Park. Do the rooms have enough furniture for your requirements? Do the amenities include wifi, AC, power backup, food, and hot water? And that's just the beginning. But you don't need to get ready with checklists whenever you check out a paying guest accommodation near GR Tech Park. We'd recommend looking for that one thing that takes care of everything. So the one thing you have to remember is that your PG accommodation to-be should be more than a PG near GR Tech Park, it should feel like home. Because at a home, all your many requirements will be met. And a perfect example of that is Stanza Living, your second home.
Want to think beyond GR Tech Park? No worries, we have residences in other parts of Bangalore as well.
*Denotes starting price. Prices may vary with room occupancy and attributes.
FAQs on PG near GR Tech Park
How Safe are PG near GR Tech Park for Ladies?
To keep you safe, we at Stanza Living insist on our multi-tier tech-enabled security system. As long as the local PG near GR Tech Park for ladies is not providing security of this level, they are not safe enough.
What Should I Check While Booking a PG near GR Tech Park?
From the size of the room to the furniture in it, from the essential services to the non-essential ones, there's plenty to check, basically. Or, to make it simpler, just check for the home feeling in that PG near GR Tech Park. To make it even simpler, just come to Stanza Living. The home feeling is our specialty.
Why is Stanza Living an Ideal Choice when Looking for the Best PG near GR Tech Park?
What elevates Stanza Living from the typical PG near GR Tech Park, is that it is everything a typical PG should be. It's where you don't just stay but belong to. Where you make lifelong friends and memories. It's where you'll find a home away from home.
Given below is the list of best PGs near GR Tech Park:
Which are the Best Gents PG near GR Tech Park?
There are plenty of
gents PGs near GR Tech Park
. But the best ones are those that are more than just PGs. The best ones are those that, in a strange city, gives you a familiar feeling of home. Like Stanza Living.
How Good are the Food, and Room Cleaning Services of PGs near GR Tech Park?
If you choose to live at Stanza Living, your tummy will be satisfied with our delicious, nutritious meals, and your room and clothes will be cleaned by our professional housekeeping and laundry services. Will you find a local PG near GR Tech Park that provides services of such quality? Let's just say our laundry team will return your clothes before you do.
How is Stanza Living Ensuring their Residents Stay Safe from COVID-19?
It's not their fault, but most PGs near GR Tech Park are too understaffed and short on resources to adequately protect you from COVID-19. But Stanzens need not worry. They live in a safe and hygienic environment, courtesy of Stanza Living's COVID-19 Combat-Ready Framework.

Video

3D Tour
Sao Paulo House


UNISEX

Single, Double, Triple, Quadruple

High-Speed WIFI, Professional Housekeeping and +3 more

3D Tour
Mannheim House

MALE

Double, Triple

High-Speed WIFI, Professional Housekeeping and +6 more
Looking for flats & apartments?
You can book a full apartment now and find flatmates on your own. You can add them as flatmates in the agreement before moving in!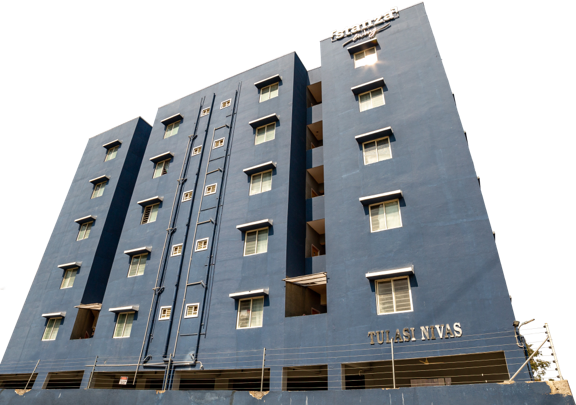 Best-in-class Safety and Hygiene Certified by Equinox Labs
First and foremost, we've adopted thorough hygiene processes over and above our usual protocol.

Residences
Sanitisation

Thermal
Monitoring

Medical & Travel
History
24x7 Quick
Response Teams

Training As per
WHO norms

No-Touch
Dining Facility
Mandatory PPE
for Staff

Sanitisers Placed
at Multiple Areas

Daily Disinfecting
High Touch Areas
0