Gender
Price
Locality

More Filters
Your second home in Bengaluru
So you're looking for a PG in Bangalore, the IT hub of the country. But in a young, energetic city, won't a local PG with minimal furniture, so-so food and non-existent facilities feel like a cage? So don't you think it's time to break the cage and let the bird free? Well, we certainly do. We understand how difficult it is to find reliable boys or girls PG in Nagawara, hence we have quite a few modern, fully-furnished options for you. Based on your preference of location and whether you'd be comfortable living in a Male/Female or Unisex PG, you can easily find a Stanza Living residence not only in Nagawara but throughout the city.
Things to Remember while Renting a PG in Nagawara
Trying to find a Gents/Ladies PG in Nagawara? Well, on one hand, see that there's professional housekeeping, laundry, transport service. And on the other, tight security, simple but healthy meals and a youthful community. Let us let you in on a secret. This combination is found in no local PG in Nagawara, but only at Stanza Living (the perfect balance between a luxury resort and a boarding school). And wait, that's not it. Chill in the common area for as long as you want, any time of the day. Nobody to send you to your room. Use the wifi, no need to worry about your data pack ending right before the climax. Keep your leftovers in the fridge if you can't finish your meal. One tip, though: Always label your grilled sandwich, or someone might end up finishing it!
Best PG in Nagawara - Stanza Living
What is it about Stanza Living that makes it 'the best PG near Nagawara'? In one sentence, staying with Stanza Living is not like staying in a PG at all. It's more like living at home, just away from your hometown. Whenever you sit on the dining table, you'll be sure of feasting on a wholesome home-like meal. When you come back to your room, you can be sure to find it spick and span thanks to our professional housekeeping team. If you couldn't catch a movie last month, you can stream it on your laptop thanks to the unlimited wifi. Listen to music, video call your siblings or work out Excel sheets - we'll make sure the data never ends. No old-school male or female PG in Nagawara will make you feel at home as ours, take our word for it.
If you want to have some fun in Bangalore with friends, then checkout these best places to visit in Bangalore with your friends.
List of Best Male/Female PGs in Bangalore:
*Denotes starting price. Prices may vary with room occupancy and attributes.
FAQs on PG in Nagawara
How Good are the Food and other Basic Services of PGs in Nagawara?
These local PGs in Nagawara might be excellent but it can be difficult to top predictive menus and professional housekeeping. Not only this, keeping in mind the safety of our residents we provide
no-touch food facility at Stanza Living
.
Given below is the list of best PGs in Nagawara, Bangalore for both ladies and gents:
Which are the Best Ladies PGs in Nagawara?
There are better
PGs in Nagawara for ladies
. But the spot for the best option for you is reserved for one name alone. And that, as you might have guessed, is Stanza Living.
Why is Stanza Living First Choice for the Best GentsPGs in Nagawara?
Go through the city and you'll find hundreds, if not thousands, that claim to be the 'best
gents PG in Nagawara
'. But we're not part of that race. We're on a different track altogether. Since Stanza Living is no plain-old paying guest accommodation. It's your second home. And that makes all the difference.
Is it safe for a Working Professional to Rent a PG in Nagwara?
To keep you safe, we at Stanza Living insist on our multi-tier tech-enabled security system. Untill and unless a PG in Nagawara has it's own state-of-the-art security system like we do, it can't claim to be safe for you.
How Much Will a Fully-Furnished PG in Nagawara Cost?
Fully-furnished PGs accommodation in Nagawara Bangalore can be affordable, available for just a few thousand rupees a month. But for those same few thousand, Stanza Living offers you something more than just a fully-furnished PG in Nagawara. We offer you a second home.
How are PGs in Nagawara Protecting their Residents During the Covid-19 Outbreak?
Most PGs in Nagawara lack the resources and trained staff to effectively deal with the pandemic. But we have done our bit at Stanza Living. Thankfully, all Stanzens have the luxury of a safe and hygienic environment. Become one and you'll also get the protection of our COVID-19 Combat-Ready Framework.
Huesca House

MALE

Single, Double

High-Speed WIFI, Professional Housekeeping and +1 more
Pavia House

MALE

Double, Triple

High-Speed WIFI, Professional Housekeeping and +7 more
Looking for flats & apartments?
You can book a full apartment now and find flatmates on your own. You can add them as flatmates in the agreement before moving in!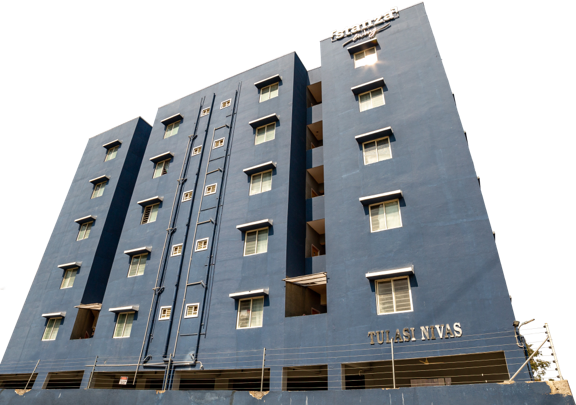 Best-in-class Safety and Hygiene Certified by Equinox Labs
First and foremost, we've adopted thorough hygiene processes over and above our usual protocol.

Residences
Sanitisation

Thermal
Monitoring

Medical & Travel
History
24x7 Quick
Response Teams

Training As per
WHO norms

No-Touch
Dining Facility
Mandatory PPE
for Staff

Sanitisers Placed
at Multiple Areas

Daily Disinfecting
High Touch Areas
0