Gender
Price
Locality

More Filters
Your second home in Bengaluru
Looking for a PG in Mahadevapura? We have you covered, with an unusual PG in the city So unusual that nothing else is comparable. In fact, it doesn't feel like a PG at all. You'll feel like a member of one large family. Now, what would you call a place where you feel like family? You'd call it a place like home. And that's what this 'PG' is. It's your one and only second home - Stanza Living.
Things to Consider a PG in Mahadevapura, Bangalore
There is no end to the things you should look for in a PG in Mahadevapura on the top of your head, you could probably count space, facilities, and good food. You might still end up missing quite a few things. The list is exhaustive and you have to go through it at every residence single PG in Bangalore you have your eye on. Avoid the exhaustion and come to Stanza Living. We know every item on that list of yours. We pride ourselves in knowing every single need of yours, even better than you do. So we have it all at hand. There's only one word that justifies this feeling - home. No wonder Stanza Living is your second one.
Best Ladies and Gents PG in Mahadevapura, Bangalore
There are no PGs like Stanza Living. We are simply different Our rooms are not ours, they are yours as they hold a hint of your essence. We also offer facilities that you won't find anywhere else. Too many to list out here.
The main charm behind Stanza Living is life inside the premises. Simply put, there actually is one at Stanza Living. Unlike most PG accommodations in Mahadevapura, we organize regular movie screenings, game nights, and more such events - with social distancing in place - so that life here is always, well, full of life. But you know what? The only difference that matters, because of which you should choose Stanza Living over any plain, old paying guest accommodation in Mahadevapura is that it is not a PG, but your second home.
Mahadevapura not happening for you? No stress. We have our best residences all over Bangalore.
Places in and around Mahadevapura: Anjappa Layout, SRR Layout, Maheswari Nagar, DRDO Phase 2 Township, Swarnadhama Layout.
*Denotes starting price. Prices may vary with room occupancy and attributes.
FAQs on PG in Mahadevapura
Why is Living in a PG in Mahadevpura Cost-Effective?
Most PGs in Mahadevpura are available for rents as low as a few thousand a month. Yes, a few thousand will get you a room and some basic amenities. Who wouldn't consider that cost-effective, right? But there is one thing missing - a feeling of home. If you want that, Stanza Living is a place for you. And you can have it for more or less the same amount. Trust us, missing out on this will cost you your peace of mind.
Which are the Best Gents PG in Mahadevapura, Bangalore?
You'll never run short of
gents PGs in Mahadevapura Bangalore
. But the best ones are not so easy to come by since they are more than just PGs. Very much like Stanza Living. A place that's not just a place to stay, but a home away from home.
Here we have listed some of the best PGs in Mahadevapura ideal for students and working professionals:
Why is Stanza Living an Ideal Choice when Looking for the Best Ladies PG in Mahadevapura?
The answer is comfort, material conveniences, the solace of your own space, and the individuals who make everything agreeable. Also, well,
ladies PG in Mahadevapura
is your second home, all things considered.
Which PG in Mahadevapura Provides the Best Food Facilities?
If by food you mean anything that kills your hunger till the next meal, then you'll find many PGs that offer food services. But if want meals that don't let you miss the satisfaction of home-cooked meals, then say no more. Stanza Living is ready to serve you.
Which type of Occupancy is Best to Rent in a PG in Mahadevapura?
That answer lies with you. Since the type of occupancy depends on the type of person you are. But if you're unsure of which one to consider, you can always come to a Stanza Living PG in Mahadevapura, Bangalore. Our occupancy options are like our residents - a mixed bunch.
Which are the Best PGs in Mahadevapura for Working Professionals?
A PG in Mahadevapura for working professionals should first and foremost, give space for them to focus on work. Now we don't know about the others, but at Stanza Living, we take care of all the daily chores, to free up time for you to focus on your career. And man does that system work.
Which PGs in Mahadevapura are Safe During the Covid-19 Outbreak?
Most PGs are not equipped to deal with the pandemic, and it is not their fault. They lack the finances and the expertise required for it. Here at Stanza Living, however, our COVID-19 Combat-Ready Framework allows us to deal with it effectively.
How Safe are PGs in Mahadevapura for Working Professionals?
Only our multi-tier tech-enabled security system is acceptable when it comes to your safety. If a PG in Mahadevapura doesn't come with the same level of security, we're afraid it is not safe enough.
Galle House

MALE

Single, Double

High-Speed WIFI, Professional Housekeeping and +7 more

Video

3D Tour
Stavanger House

MALE

Double, Triple

High-Speed WIFI, Professional Housekeeping and +4 more
Looking for flats & apartments?
You can book a full apartment now and find flatmates on your own. You can add them as flatmates in the agreement before moving in!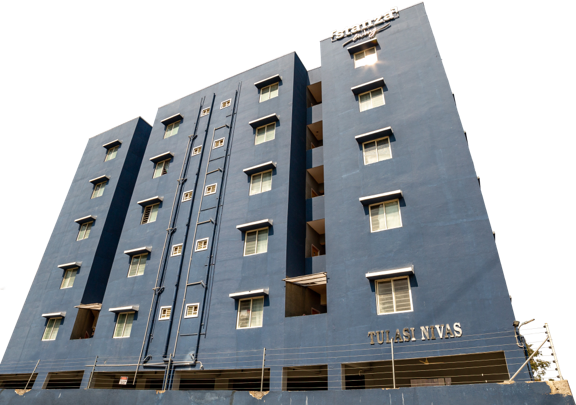 Best-in-class Safety and Hygiene Certified by Equinox Labs
First and foremost, we've adopted thorough hygiene processes over and above our usual protocol.

Residences
Sanitisation

Thermal
Monitoring

Medical & Travel
History
24x7 Quick
Response Teams

Training As per
WHO norms

No-Touch
Dining Facility
Mandatory PPE
for Staff

Sanitisers Placed
at Multiple Areas

Daily Disinfecting
High Touch Areas
0