Gender
Price
Locality

More Filters
Your second home in Bengaluru
Have you been searching for a PG in Madiwala? We found it! The perfect PG for you. It's different. You won't find another hostel like it. We'd say calling it a mere PG sounds unfair because it is much more than that. Over here, you won't be treated like a paying guest. You'll be one of many like-minded young ladies and gents who'll get the treatment of a much-loved member of a family. Now, no one can deny that where you feel like family, you feel right at home. And that's exactly what this 'PG in Madiwala' is. Miles and miles away from your home, it is your second one - Stanza Living.
Things to Check while Renting a PG in Madiwala
You can't list all the things you need to search for. One would think of looking for good rooms, decent food, and basic amenities. You might still end up missing quite a few things. The list is exhaustive and you have to go through it at every residence. But why get jumbled up in these checklists? Now, while most PGs in Bangalore don't tick off everything on this list, it doesn't mean that you have to settle for less. At Stanza Living there's no room for all that hassle. When you visit, you can leave that checklist at home. Over here, we know everything that you need for a memorable stay. Even before you do. The only place where your needs are better understood is home. And that's why we say that, at Stanza Living, you won't just find a hostel in Madiwala. You'll find a second home.
Best Ladies and Gents PG in Madiwala, Bangalore
Honestly speaking, Stanza Living is completely different from conventional hostels in Madiwala. Your rooms are customized to your tastes, making them personal. We could bore you with the list of amenities provided for you. From basic to state-of-the-art, we have you covered. The amenities are not it, though.
It's the life at Stanza Living. We feel it should not be limited to just your rooms. So we organise movie screenings, game nights, festive celebrations, and more (all with proper social distancing, of course). But, to be honest, just one reason will do. You should choose Stanza Living because it won't be just a PG in Madiwala, but your second home.
Want to explore more? Choose furnished PGs from the other localities of Bangalore:
Places in and around Madiwala: Sidharata Colony, Santhosapuram, Venkatapura, Muneswara Nagar, and Hosur Road.
*Denotes starting price. Prices may vary with room occupancy and attributes.
FAQs on PG in Madiwala
Is Renting a Single Sharing PG in Madiwala a Good Option?
Single or multiple occupancies? Does that depend on what you like more - privacy or company? The only thing we can tell you for sure is that you'll find each of these options at a Stanza Living PG in Madiwala.
Which are the Best Gents PGs in Madiwala, Bangalore?
There are plenty of good
PGs in Madiwala for gents
. But what sets the best ones apart, is that they are more than just PGs. And what better example than Stanza Living. Not just a hostel, not just a place to stay, it's your second home.
Given below are the best shared or single occupancy PGs in Madiwala for both ladies and gents:
How Safe are Ladies PG in Madiwala, Bangalore?
Only our multi-tier tech-enabled security system is acceptable when it comes to your safety. As far as we know, most
ladies PGs in Madiwala
don't have a security system to match ours. And in our opinion that is just not safe enough.
How Good is the Food and Amenities of PGs in Madiwala?
If you choose to move to Stanza Living, your tummy will be satisfied with our expertly curated delicious, nutritious meals, and your room and clothes will be cleaned by our professional housekeeping and laundry services. You will not find a local PG in Madiwala that matches our quality in these departments.
How Cost-Effective are the PGs in Madiwala, Bangalore?
PGs in Madiwala is considered affordable. For rent, they only charge a few thousand rupees a month. That amount gets you a room and some basic amenities along with it. No wonder it's considered cost-effective. But you will miss certain things there. Most importantly, the feeling of home. It's something only found in a Stanza Living residence. And know what else? It's available at equally affordable rates. So you get this priceless feeling, for no extra cost.
What is the Best Way to Search for an Affordable Furnished PG in Madiwala?
You can scroll through the internet looking at the many hostels in Madiwala, comparing their many pros and cons. But we recommend having a look at the Stanza Living residences in the area you're looking at. Because let's face it, if you want what's best for you, you know that your second home is your best option.
What are the Precautions are taken by PGs in Madiwala During the Covid-19 Outbreak?
Most PGs in Madiwala lack the resources and trained staff to effectively deal with the pandemic. But at Stanza Living, our COVID-19 Combat-Ready Framework ensures your safety.

3D Tour
Ravenna House


UNISEX

Single, Double, Triple

High-Speed WIFI, Professional Housekeeping and +6 more

Video

3D Tour
Salzburg House

MALE

Single, Double, Triple

High-Speed WIFI, Professional Housekeeping and +7 more
Looking for flats & apartments?
You can book a full apartment now and find flatmates on your own. You can add them as flatmates in the agreement before moving in!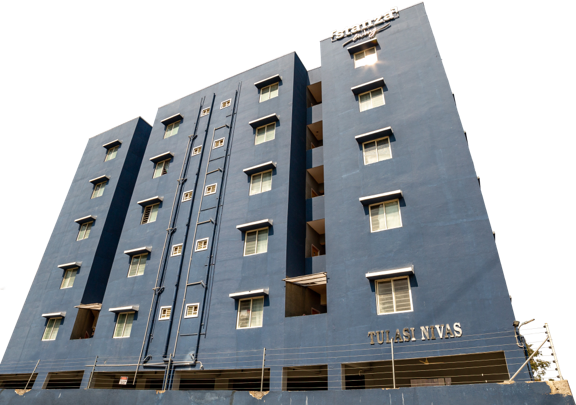 Best-in-class Safety and Hygiene Certified by Equinox Labs
First and foremost, we've adopted thorough hygiene processes over and above our usual protocol.

Residences
Sanitisation

Thermal
Monitoring

Medical & Travel
History
24x7 Quick
Response Teams

Training As per
WHO norms

No-Touch
Dining Facility
Mandatory PPE
for Staff

Sanitisers Placed
at Multiple Areas

Daily Disinfecting
High Touch Areas
0