Gender
Price
Locality

More Filters
Your second home in Pune
Congrats, we have found an exceptional PG in Kharadi, for people like you. So unusual that nothing else is comparable. In fact, it doesn't feel like a PG in Kharadi, Pune at all. And you will be more than just a paying guest over here. You'll be one of many like-minded youngsters who'll feel like family. Now, what would you call a place where you feel like family? You'd call it a place like home. And that's what this 'PG accommodation' is. It's your one and only second home - Stanza Living.
Points to Remember while Renting a PG in Kharadi
Before confirming a male or female PG in Kharadi, you need to check if it ticks the boxes on a long list of things you need. It starts with your basic necessities like good security, food, comfortable rooms blah blah. But you and we both know what really attracts you is how much you are gonna enjoy life in that PG accommodation. Will it just be a room for you or a place that makes you feel at home?
Well, you're in luck! Because, unlike the local PG in Pune, we have something for everyone here at Stanza Living. Bookworm? Shelves for you to have a tiny bookshelf in your room. Gamer? Unlimited wifi so you can smash your friends at every online game. Foodie? Expertly curated meals and an ever-changing menu to choose from. Don't be surprised, we already told you so.
Best PG in Kharadi, Pune
We won't lie, there are hundreds of flats and local PGs in Kharadi. Then why should you choose us? Well, for starters, living with us will be like living at home - the food, the safety, all your daily needs like laundry and room cleaning taken care of. The only difference being that your parents won't be there to scolding you for using your phone at night (oh yeah, did we mention the unlimited wifi?)
And if that's not enough, we also have occasional game nights for you to let loose, fitness zones to burn off those extra calories, and focus zones for days your brain needs it the most. Not to forget our fully-furnished rooms with comfy furniture. But remember, we're not just four walls and a bed, we're a community. And that's why we're different from all other pgs in Kharadi.
Looking for job in Pune, try these best IT Parks in Pune.
If your stop is not Kharadi, then Stanza Living provides residences in different parts of Pune:
*Denotes starting price. Prices may vary with room occupancy and attributes.
FAQs on PG in Kharadi
What Should I Check While Booking a PG in Kharadi?
First things first, affordability. Then comes essential amenities like food, wifi, hot water. You also need to see if this PG in Kharadi is secured. Not to boast, but Stanza Living residences check all the boxes.
Which are the safest PGs in Kaharadi for Girls?
Nothing less than a multi-tier tech-enabled security system is what you'll find at every Stanza Living residence. So if a local PG down the street comes along with an equally robust security system, it can claim to be the safest PG for ladies. Till then, that title belongs to Stanza Living.
Which are the Best PGs in Kharadi for Boys?
There's no shortage of
boys PGs in Kharadi
. But the best option for you? There's only one place deserving enough. And, no points for guessing, it's Stanza Living.
Given below is the list of best female and gents PGs in Kharadi, Pune with single and multiple occupancies:
How Safe are PGs in Kharadi During Covid-19 Outbreak?
Our residences are sanitised regularly, our staff is given PPE kits, social distancing is followed in common areas, we even have no-touch dining - all part of our COVID-19 Combat-Ready Framework. But the less said about the other PGs in Kharadi, the better.
What are the Basic Amenities Provided by a PG in Kahradi, Pune?
You'll find food, hot water, and other such basic amenities at some PGs/Hostels. But aren't these too basic? An accommodation should have amenities even you don't know you need as we do at Stanza Living. That's just basic stuff.
Which are the best PGs in Kharadi for Working Professionals?
A working professional deserves a PG in Kharadi that creates an environment that lets them keep their mind on their work. For that to happen, it needs a system where all the daily chores have to be taken care of, freeing up time for their daily job list. And Stanza Living makes that system work to perfection.
Which are the Best PGs in Kharadi for Students?
To be the best PG in Kharadi for students, one has to allay the fears of anxiety-ridden parents back home. And with Stanza Living, and its many amenities and tech-enabled security system, they can rest assured their kids are in good hands. That's why it's called their second home.

Video

3D Tour
Ripon House


UNISEX

Single, Double, Triple

High-Speed WIFI, Professional Housekeeping and +5 more

Video

3D Tour
Manisa House

FEMALE

Double

High-Speed WIFI, Professional Housekeeping and +3 more
Looking for flats & apartments?
You can book a full apartment now and find flatmates on your own. You can add them as flatmates in the agreement before moving in!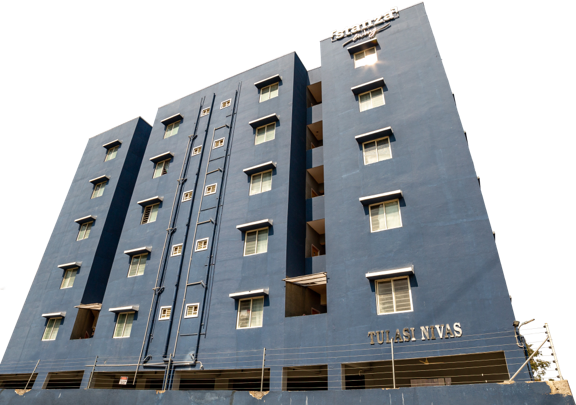 Best-in-class Safety and Hygiene Certified by Equinox Labs
First and foremost, we've adopted thorough hygiene processes over and above our usual protocol.

Residences
Sanitisation

Thermal
Monitoring

Medical & Travel
History
24x7 Quick
Response Teams

Training As per
WHO norms

No-Touch
Dining Facility
Mandatory PPE
for Staff

Sanitisers Placed
at Multiple Areas

Daily Disinfecting
High Touch Areas
0